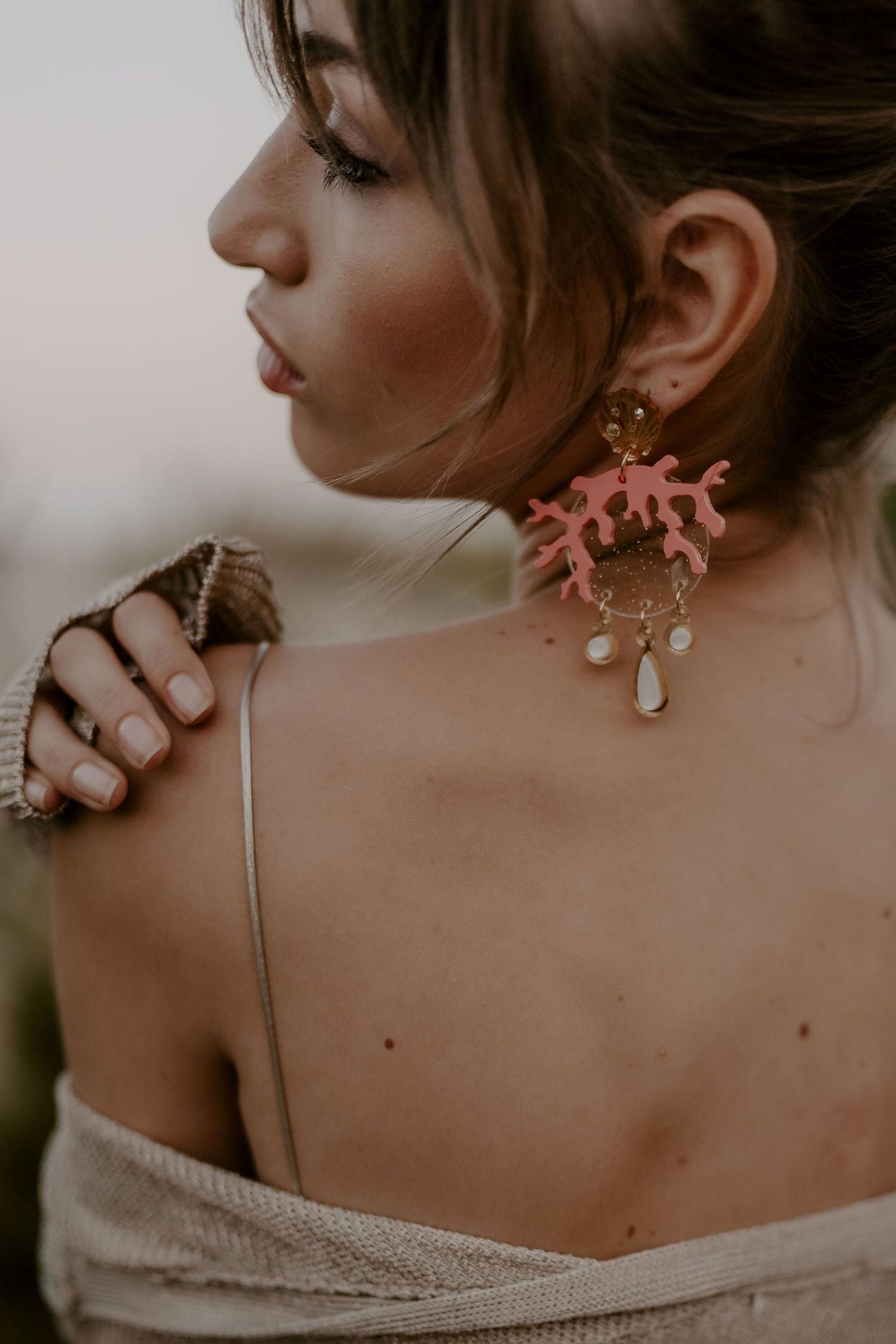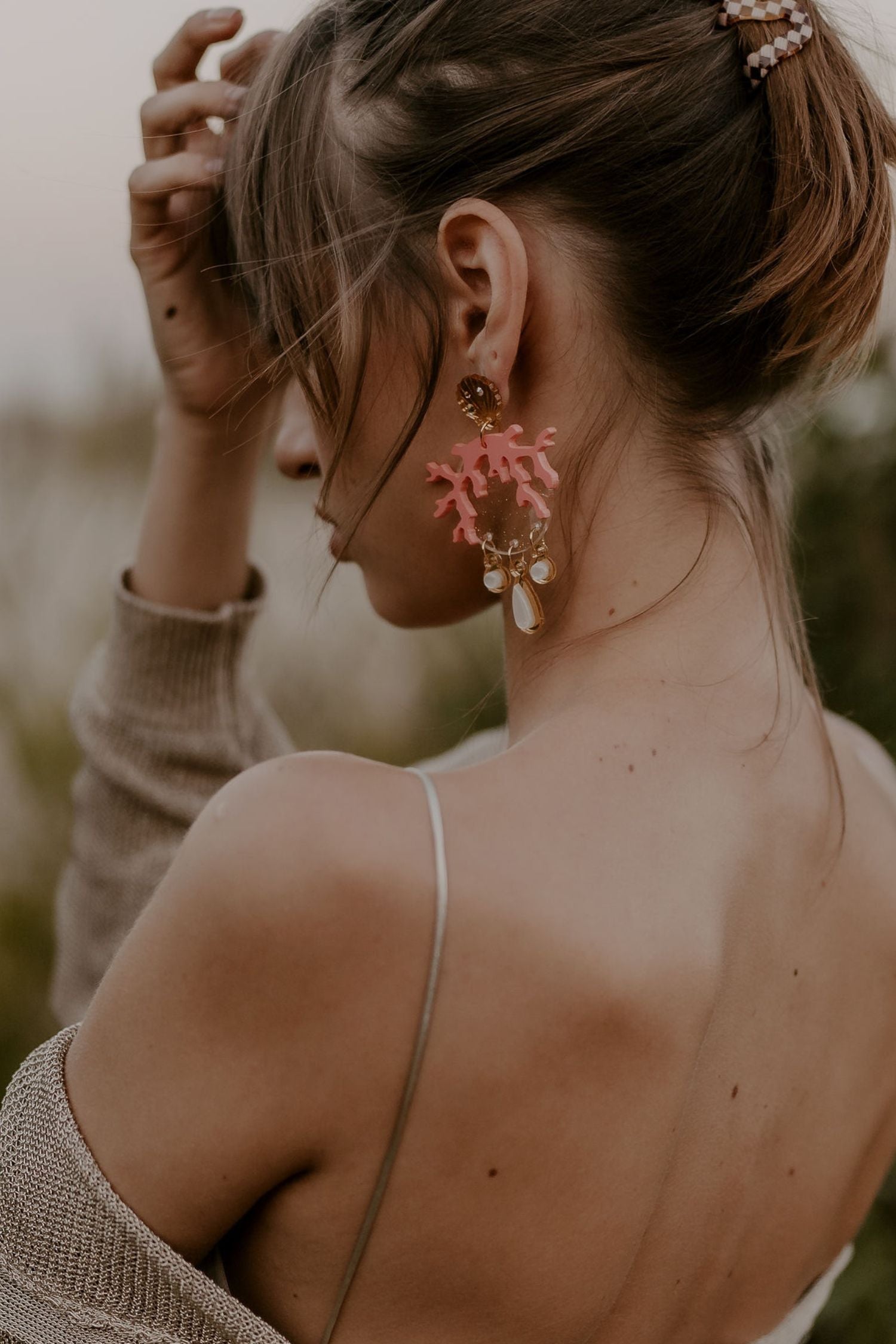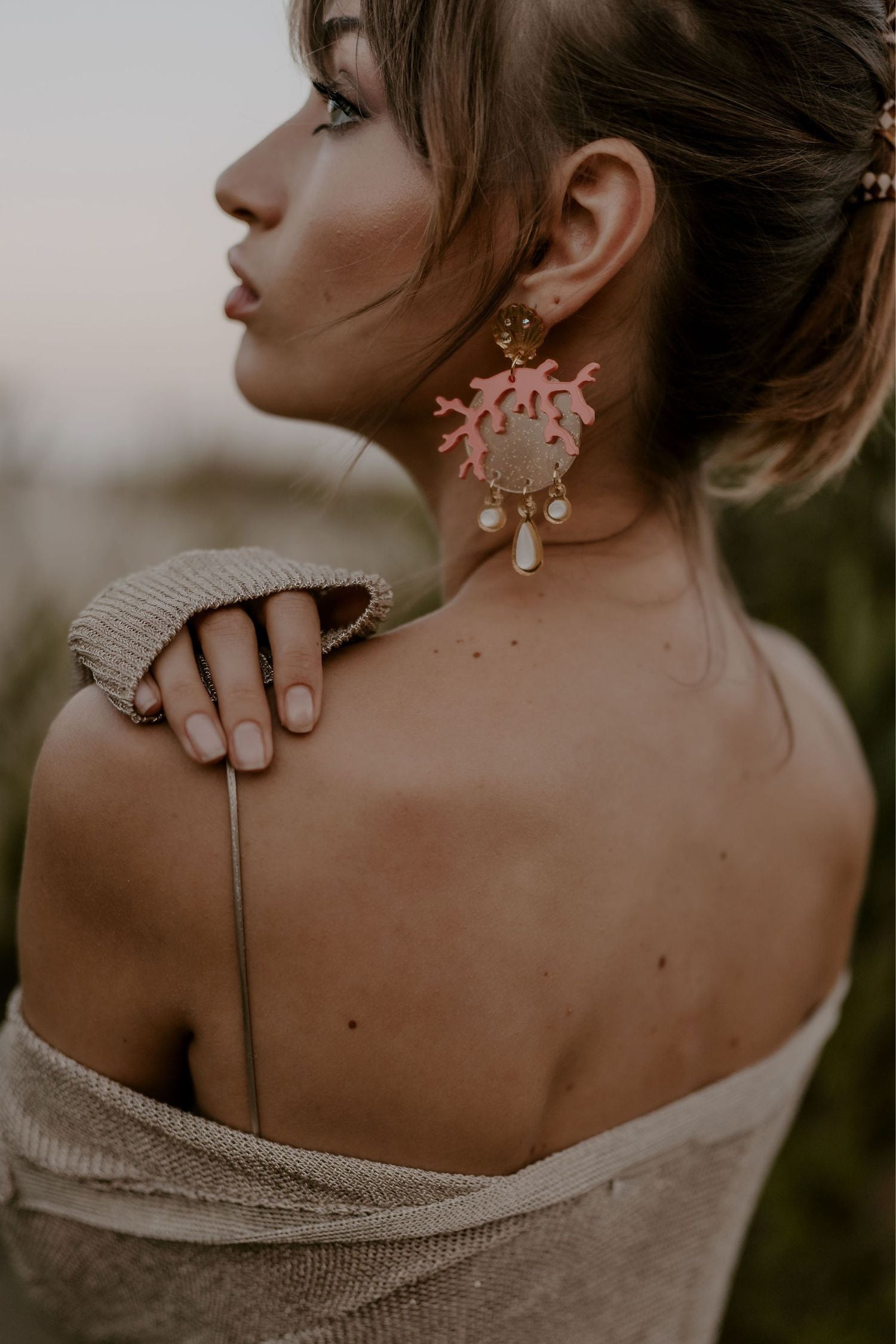 [ VENERA ROSA ] is a prototype design, inspired by our PRSNL CO Bridal Venus Earrings. This design features a radiant golden shell adorned with crystals at the top, coupled with a pink coral, shimmering gold acrylic accents, and pearly charms that dangle below. The name "VENERA" is derived from the Latin word for "desire," symbolizing a passionate and alluring aura.

Perfect for fashion-forward ladies who enjoy experimenting with their style, the Venera Rosa offers a touch of elegance and creativity, making it a superb choice to stand out at special occasions or elevate your everyday look with a unique and glamorous touch.
Earring weight: medium lightweight
Materials: Acrylic, Crystals, Surgical Stainless Steel
Little extras
Let's make it special
Want to make things a bit extra special by adding a personalised note? No problem! Just send us a message via our contact form.
Packaging & Shipping
All orders will be beautifully packaged using small sturdy ECO Friendly boxes and securely placed in 100% biodegradable, compostable satchels to ensure maximum protection during shipping.
Get in touch
Any questions about this item? Send us a message via our contact form and we will gladly give further details.