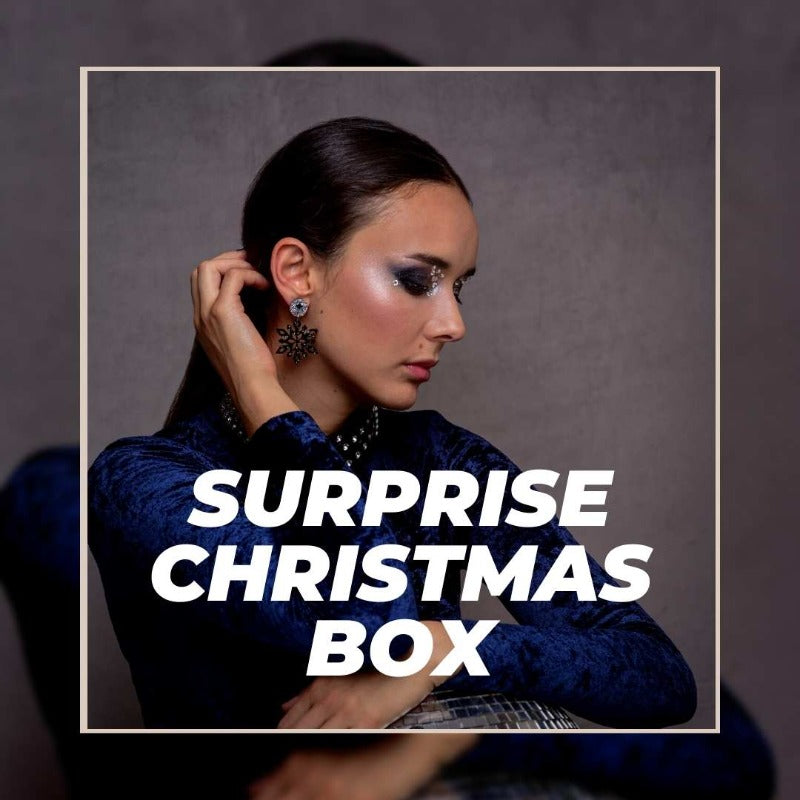 Wish to surprise that special someone, but unsure on what to buy?Our Surprise Christmas Box is here to add a bit of fun and excitement, when you're feeling indecisive!

Thrill-loving gift-givers, what you will find in this Surprise Christmas Box is a randomly chosen pair of earrings from the Starry Night Collection. This selection may also include unique colourways not featured on this website! That means only one thing - that they are extra rare and exclusive!

The minimum value of your purchase will be 50 EUR.



Please note that we do not accept returns or refunds on items from the Surprise Christmas Box. Additionally, the Surprise Mystery Box will unfortunatelly not be a part of any discount and promotional campaigns.



Best of luck!
Little extras
Let's make it special
Want to make things a bit extra special by adding a personalised note? No problem! Just send us a message via our contact form.
Packaging & Shipping
All orders will be beautifully packaged using small sturdy ECO Friendly boxes and securely placed in 100% biodegradable, compostable satchels to ensure maximum protection during shipping.
Get in touch
Any questions about this item? Send us a message via our contact form and we will gladly give further details.