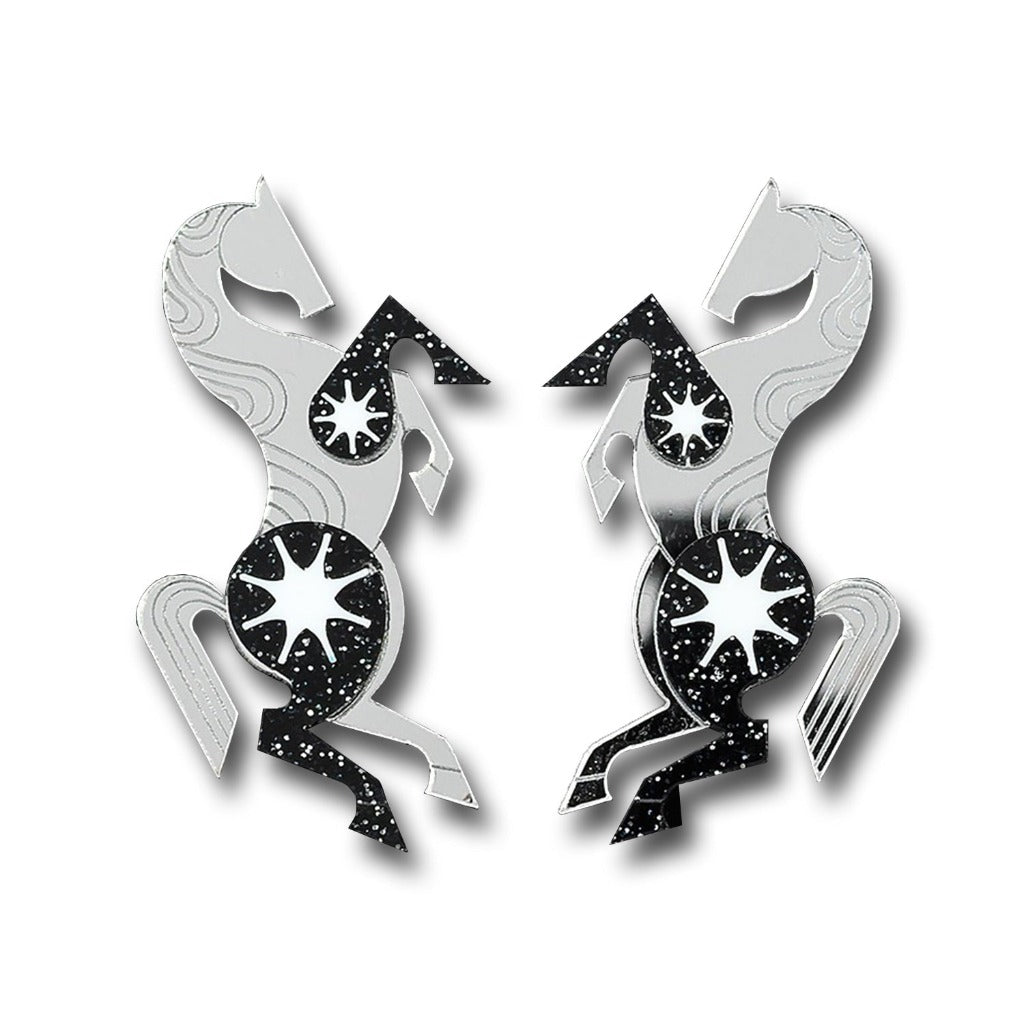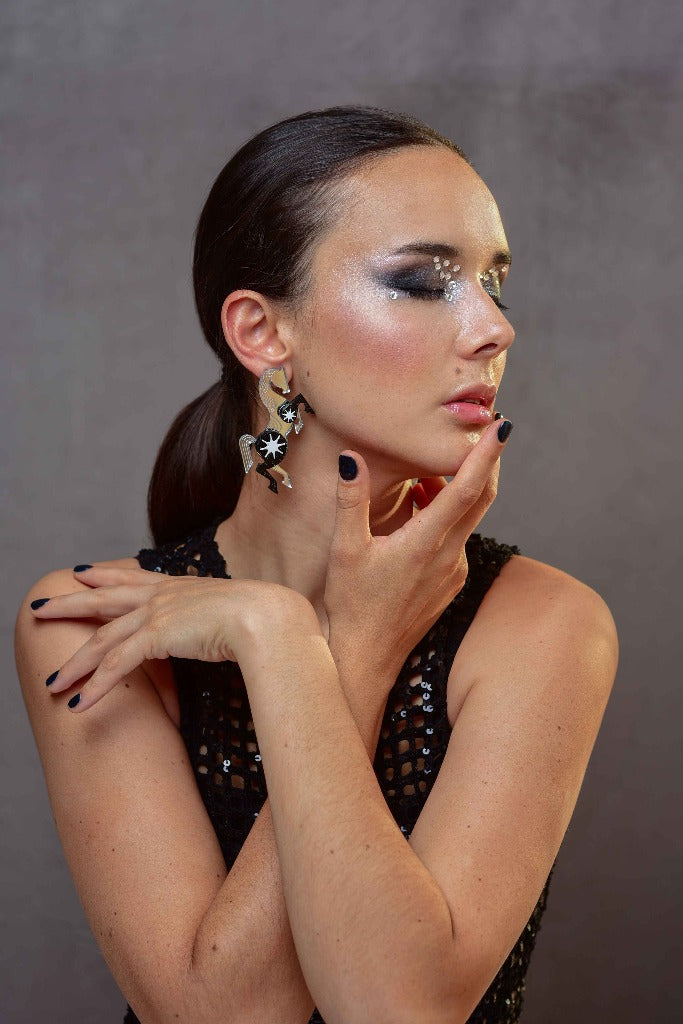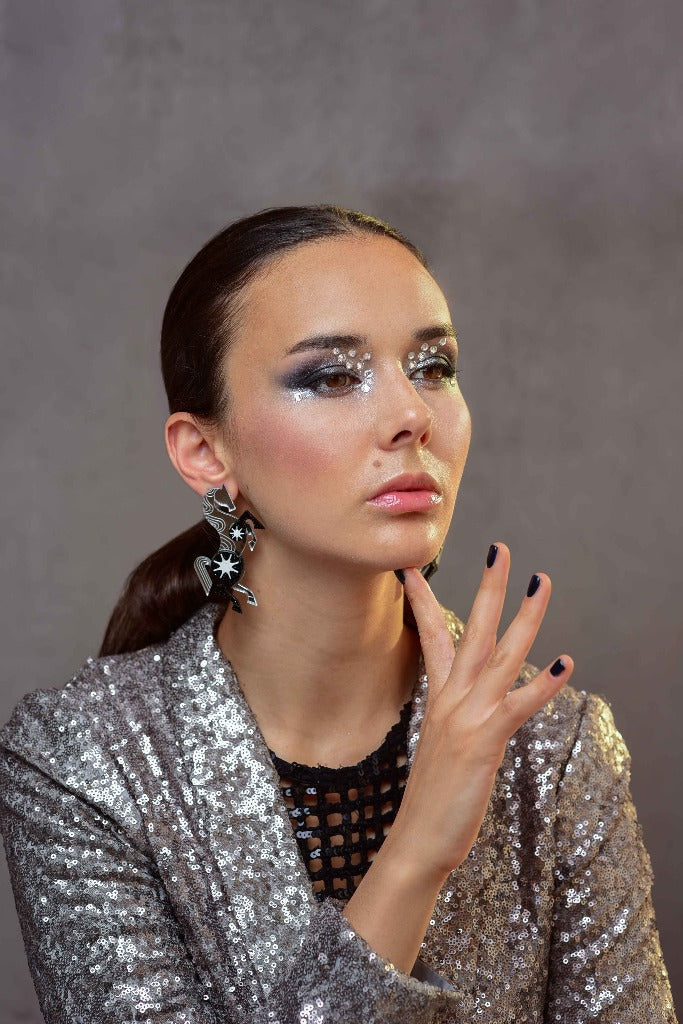 [ SOMNI ] | Abstract Statement Earrings

Earring weight: approx. 6 grams (lightweight)
Lenght: 78 mm
Width: 45 mm
Materials: Acrylic, Surgical Stainless Steel

Somni is a unique and whimsical jewelry design developed in collaboration with renowned Bulgarian illustrator Marina Muun.
Marina has her work featured in publications such as the New York Times, the Wallstreet Journal and the Washington Post, just to name a few. True to her dreamscape aesthetics, she brings life to - Somni ( Latin - Sleep) the horse that is ready to take you into the land of sweet dreams and slumber on the night before Christmas. 
Note: This image should be used as a guide only. Colours may vary depending on your computer and device screen - we do our best to accurately present colours and tones.
Little extras
Let's make it special
Want to make things a bit extra special by adding a personalised note? No problem! Just send us a message via our contact form.
Packaging & Shipping
All orders will be beautifully packaged using small sturdy ECO Friendly boxes and securely placed in 100% biodegradable, compostable satchels to ensure maximum protection during shipping.
Get in touch
Any questions about this item? Send us a message via our contact form and we will gladly give further details.