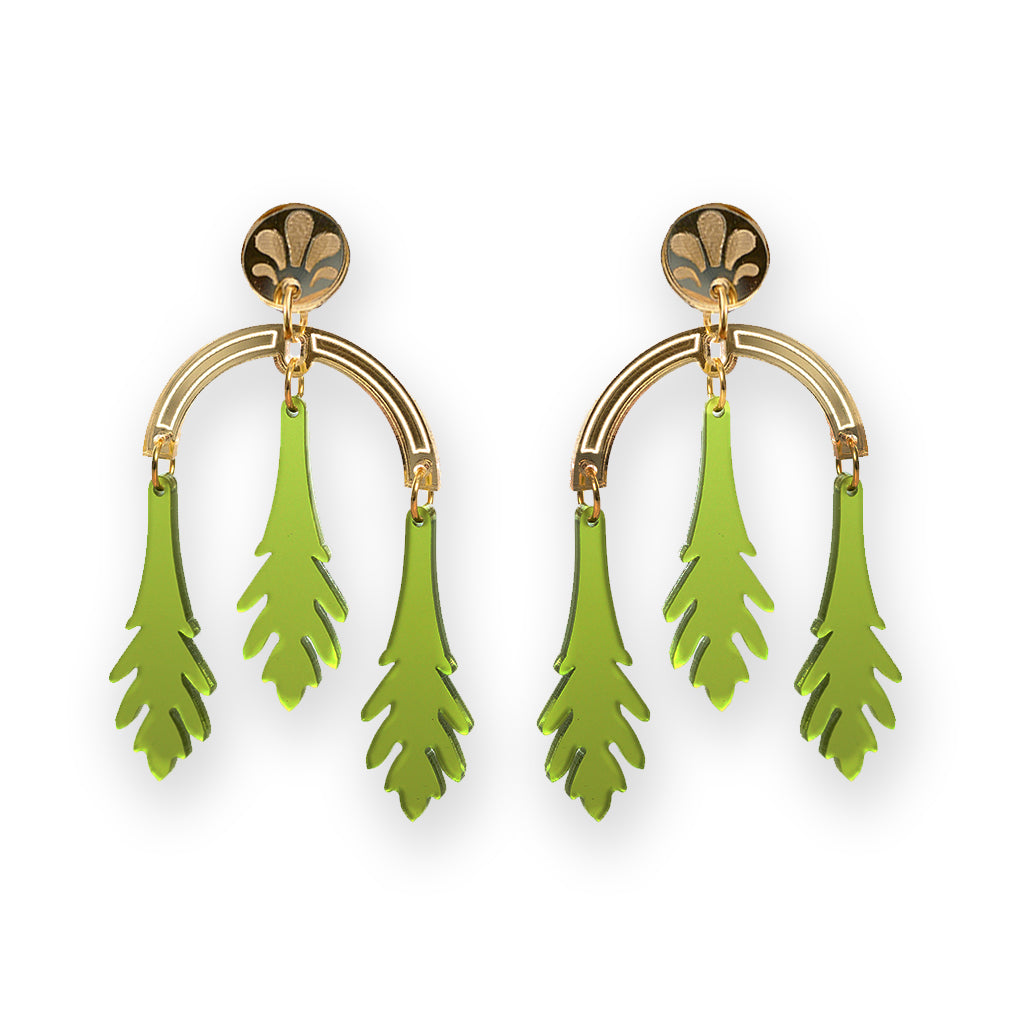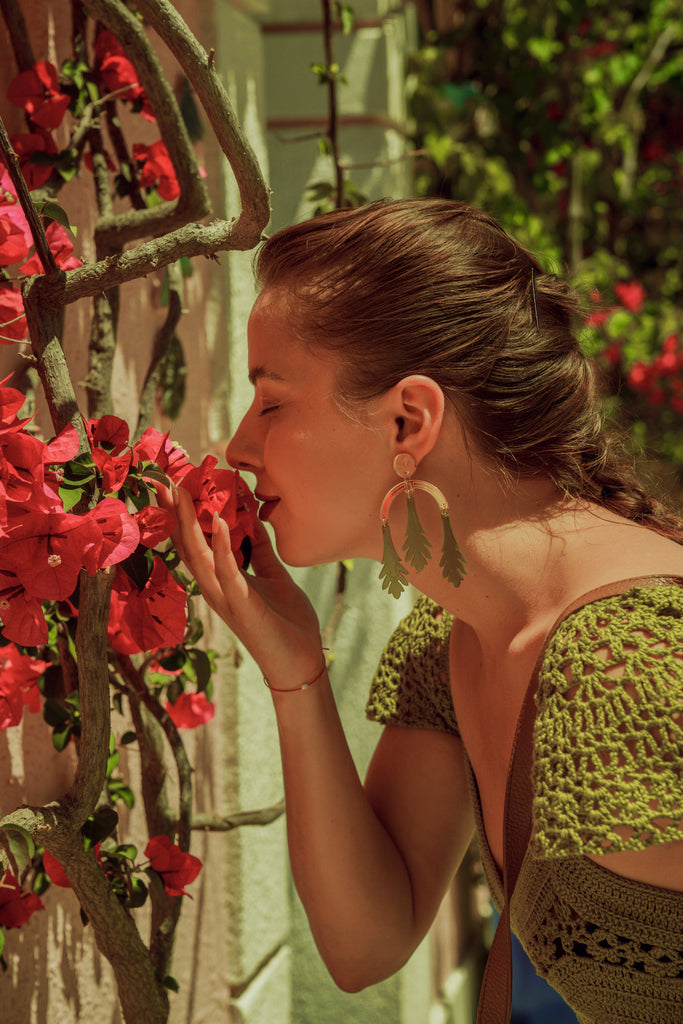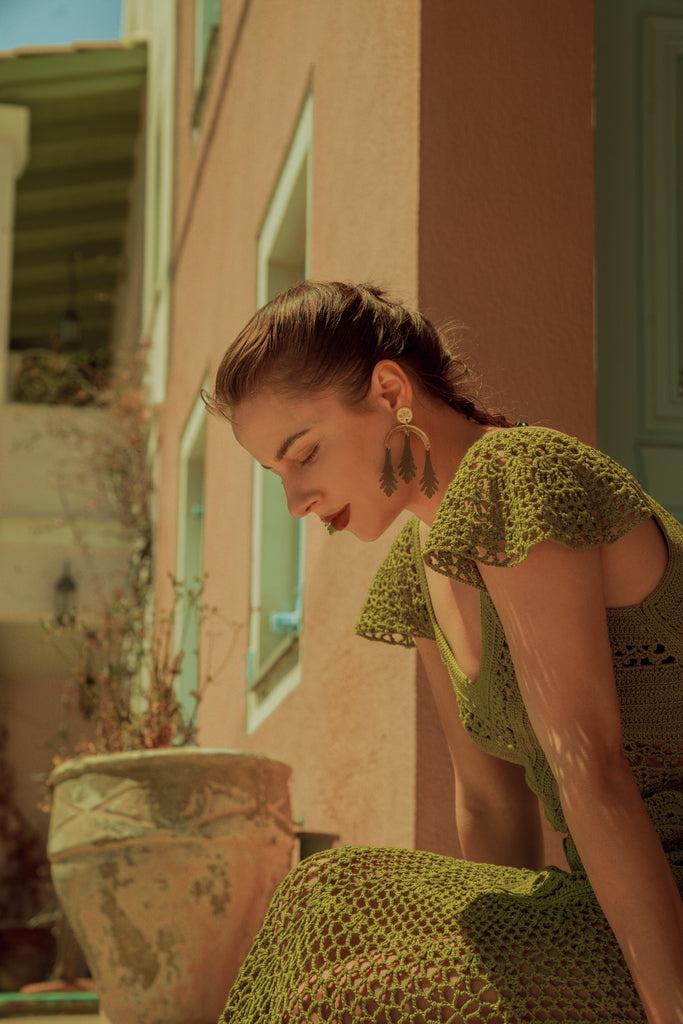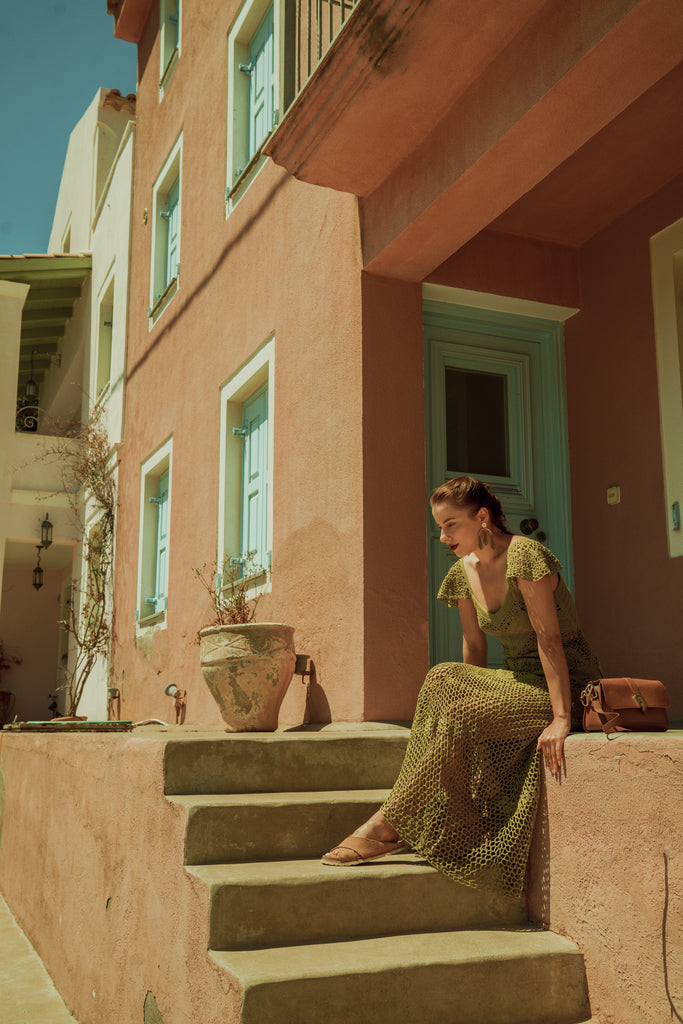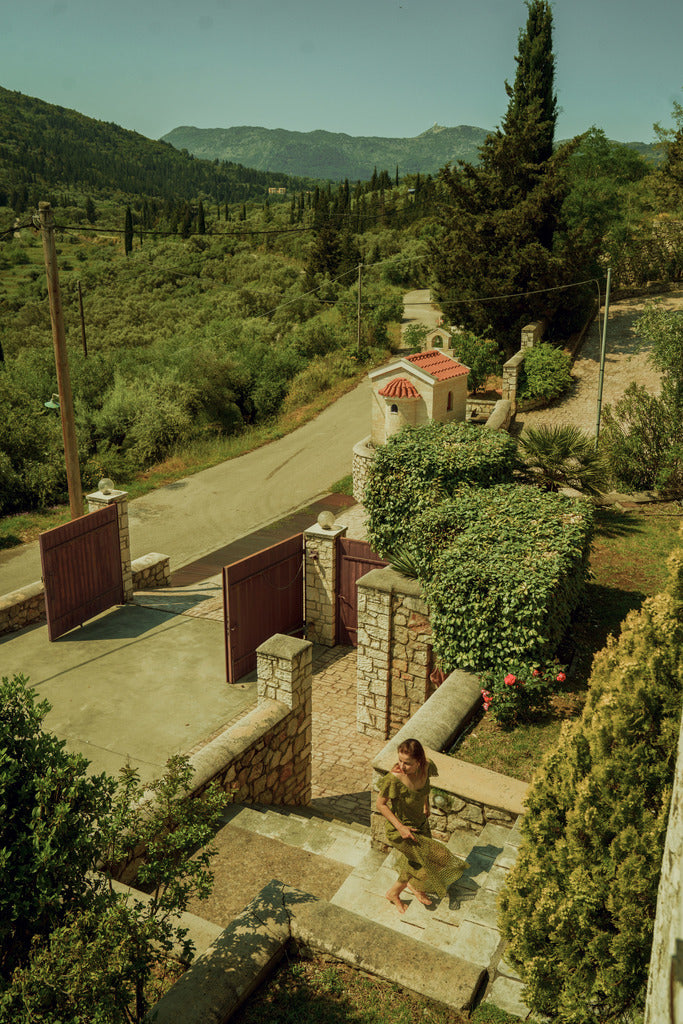 Assos е от онези пристанищни градчета, в които нищо не загатва, че лятото може да има край. Пътят до града минава през живописни гледки и високи кипариси, поели сякаш от нюансите на маслинено зелено. Обеците Assos улавят точно тази лекота на времето. Листенцата нежно танцуват с вятъра, а слънцето минава през тях и променя зеления нюанс безкрайно.


състав: акрил, хипоалергенна медицинска стомана
размер: 45 х 87 мм
тегло: 5,9 грамa

Assos is one of those port towns where nothing suggests that summer may one day come to an end. The road to the city passes through picturesque sights and tall cypress trees capturing every nuance of lush olive green. The Assos earrings embrace exactly that light feeling of timelessness. The petals gently dance with the wind as the sun delicately shines through them, gifting us with an everchanging green hues.
materials: acrylic, hypoallergenic stainless steel 
size: 45 x 87 mm
weight: 5.9 grams
Little extras
Let's make it special
Want to make things a bit extra special by adding a personalised note? No problem! Just send us a message via our contact form.
Packaging & Shipping
All orders will be beautifully packaged using small sturdy ECO Friendly boxes and securely placed in 100% biodegradable, compostable satchels to ensure maximum protection during shipping.
Get in touch
Any questions about this item? Send us a message via our contact form and we will gladly give further details.
Reviews
Amazing earrings
The earrings are amazing, a great accessory for the summer. They are light and comfortable to wear. And the color is magical!
Fanrastic piece
I love the Assos earrings. So feminine, extravagant model with a little bit of twist and mystery. And this green color specifically gives me a feeling of summer and long warm nights. Love it! 💚