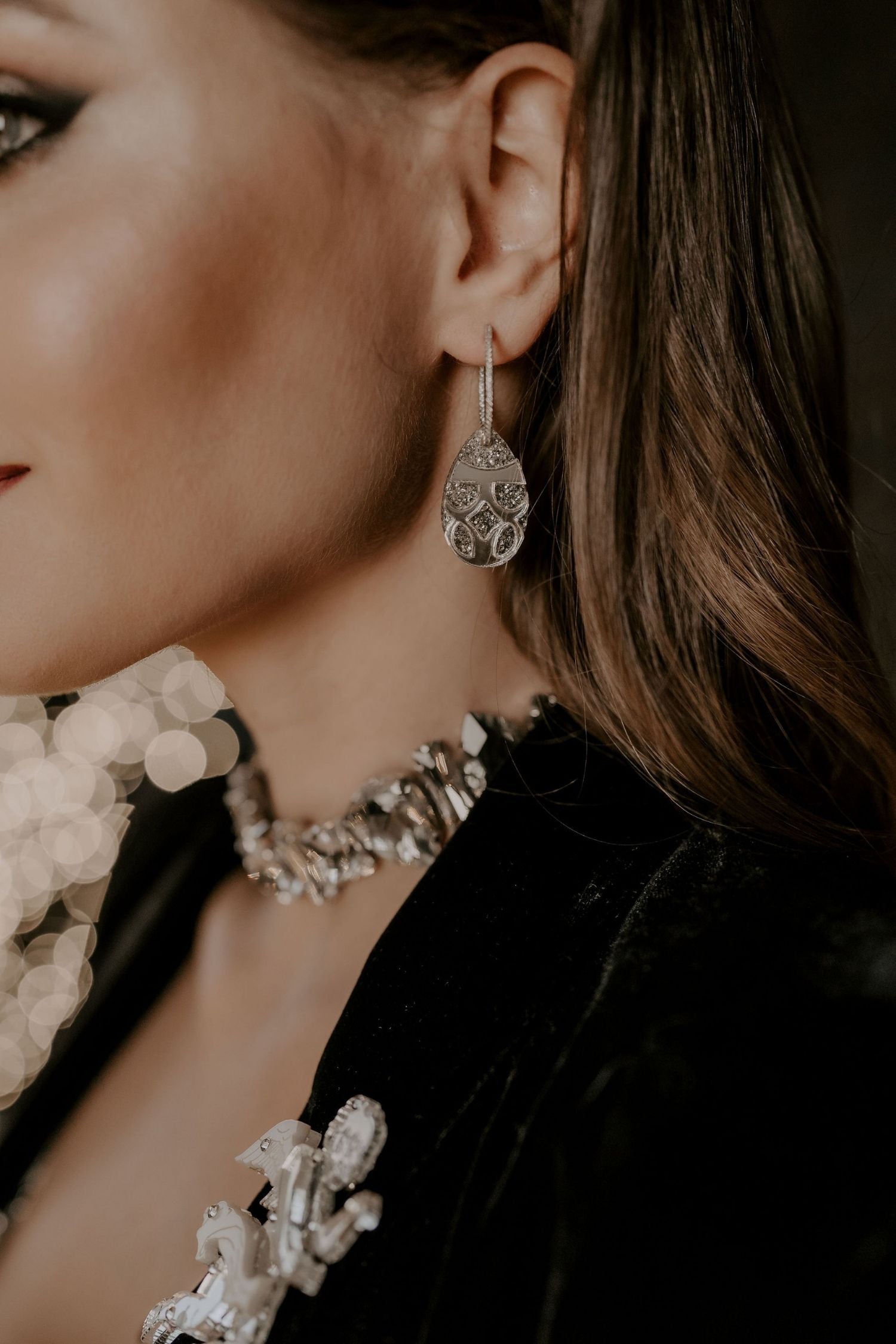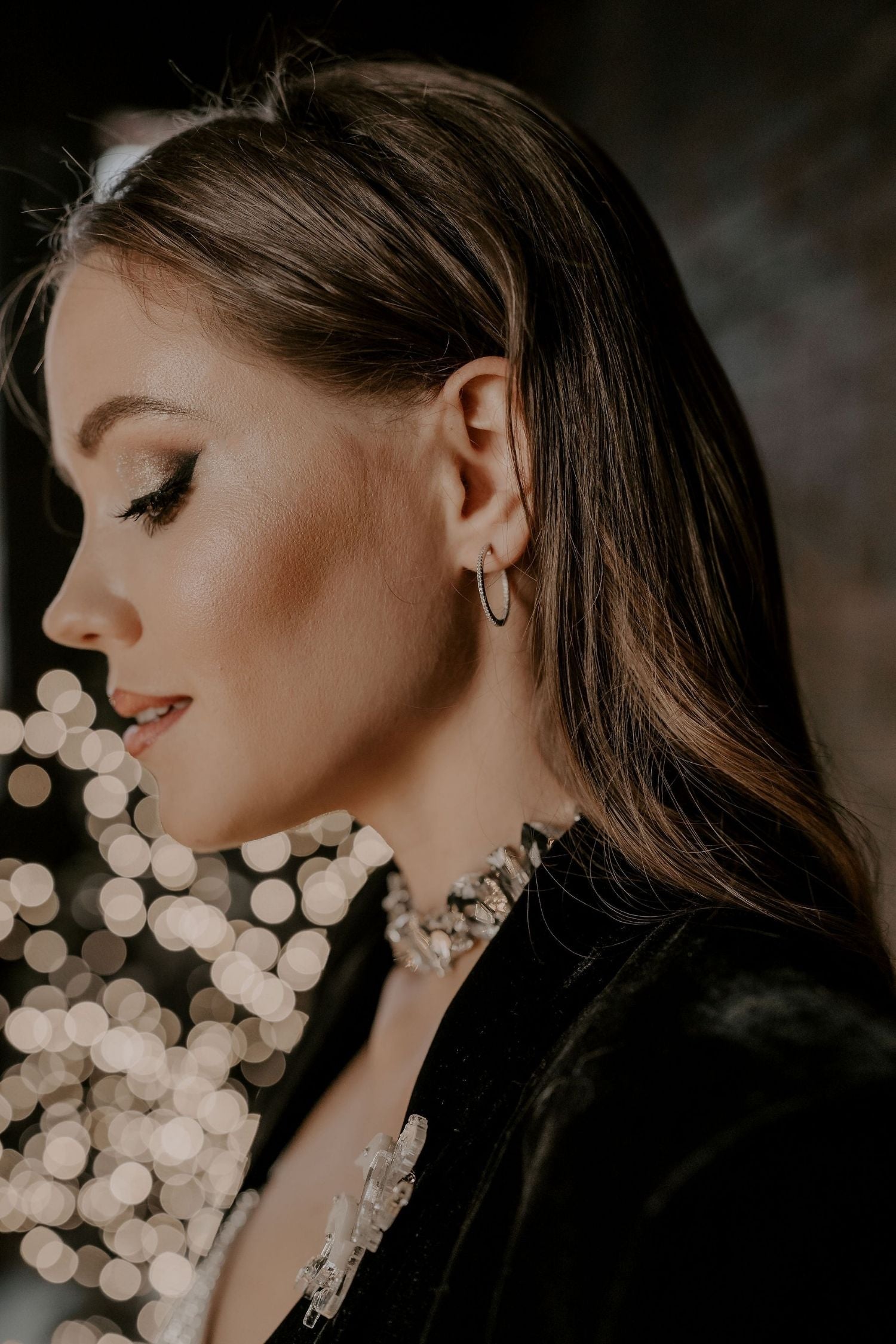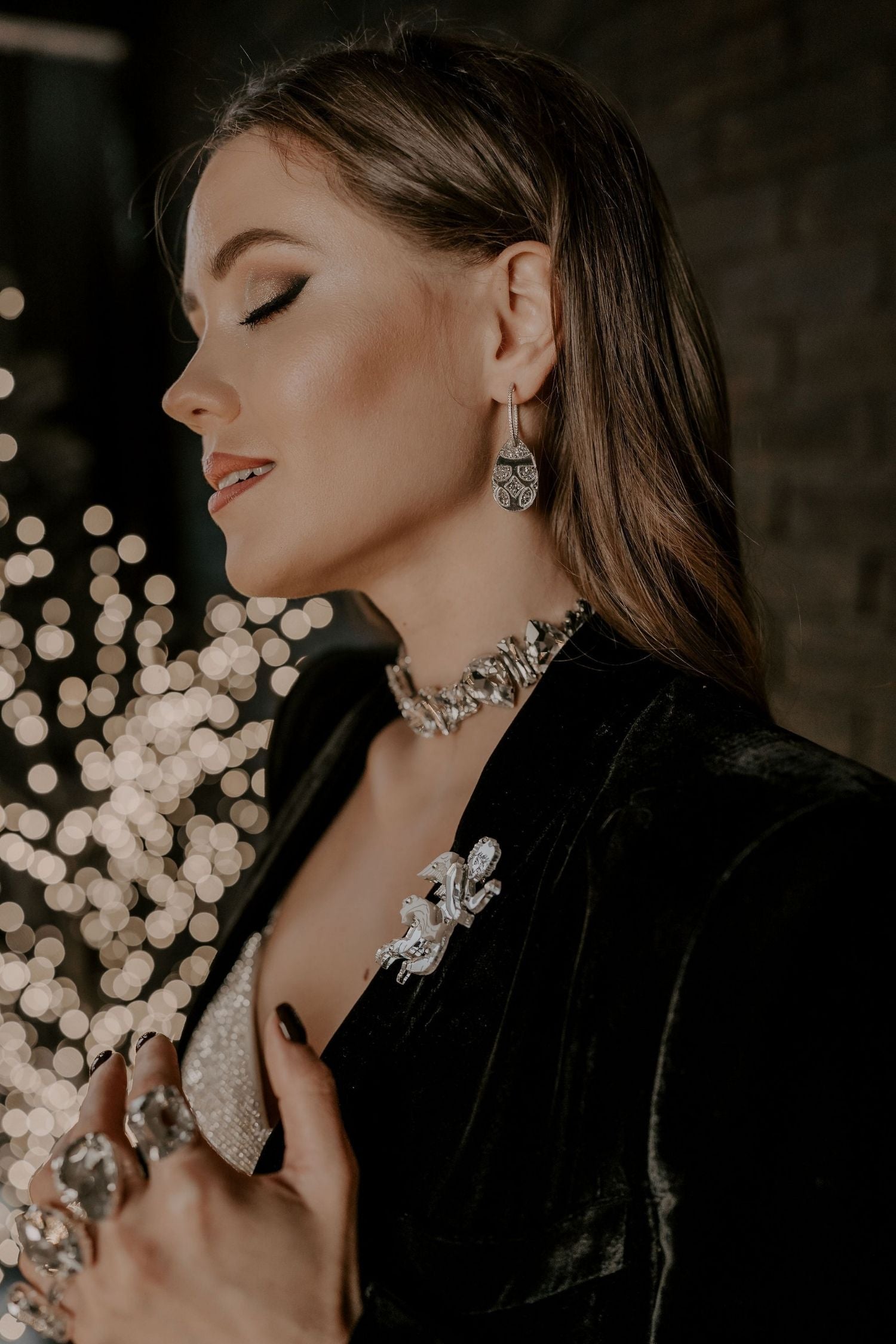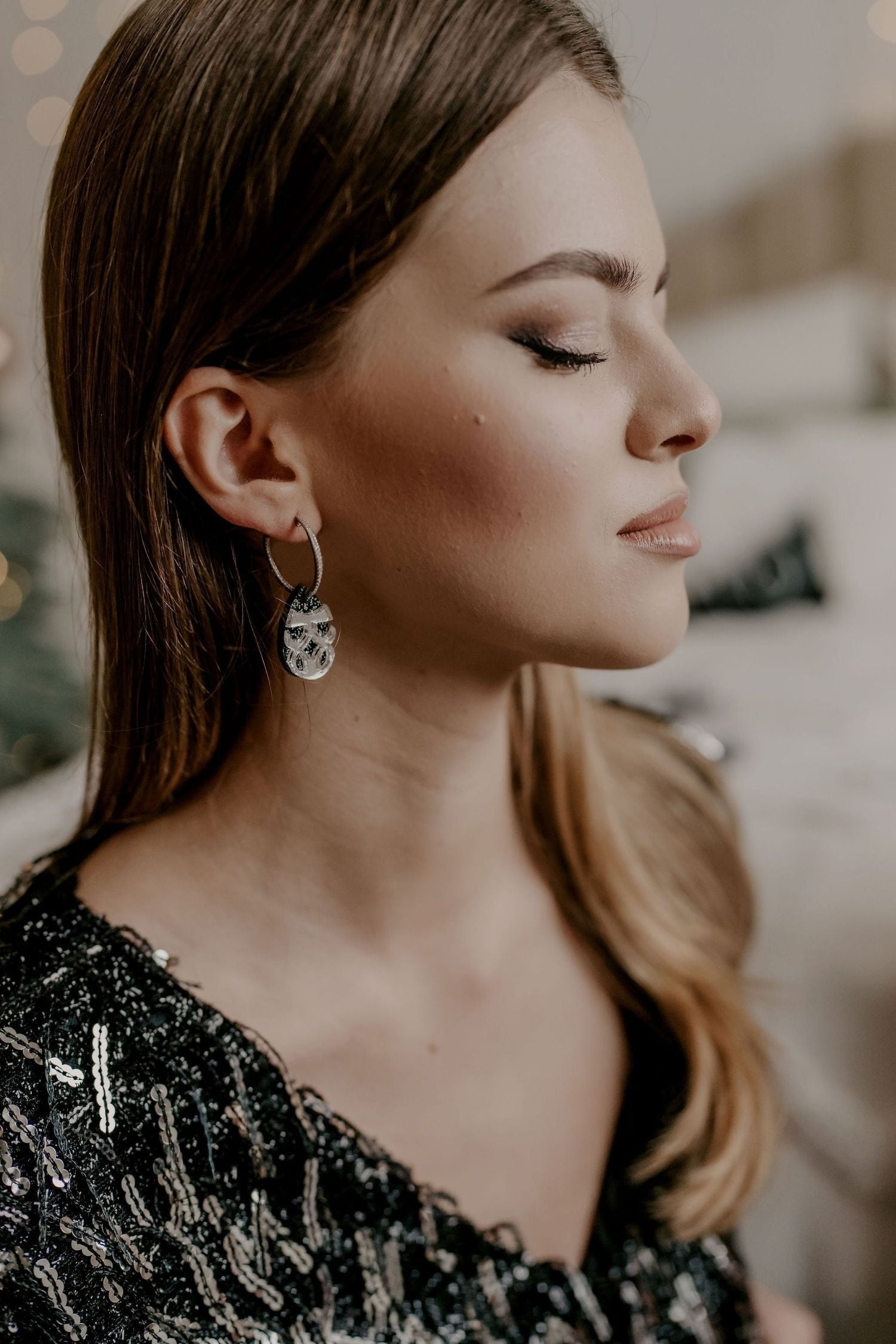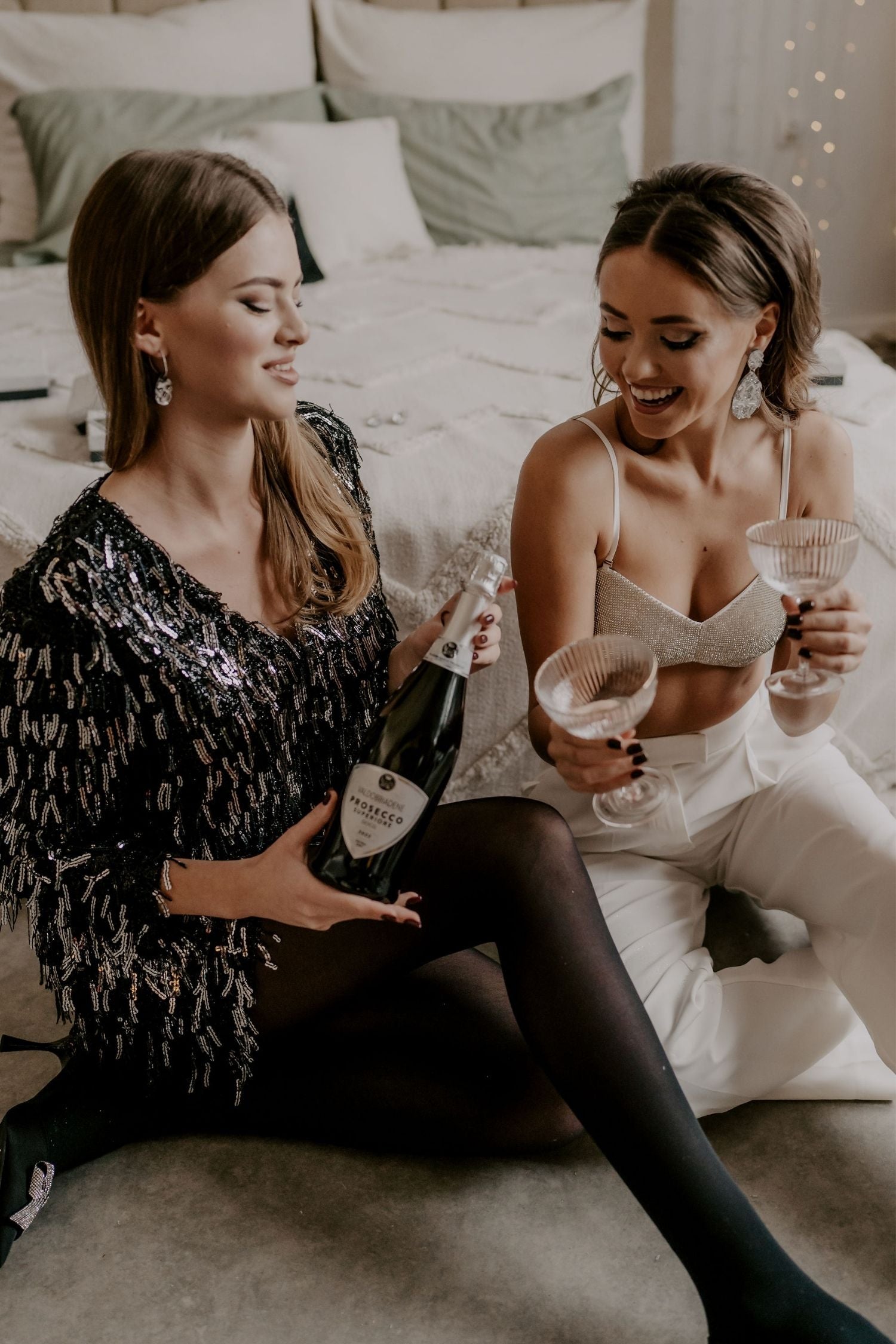 [ FABERGÉ ] where glamour meets versatility! A zirconia-encrusted silver hoop sparkles with brilliance, while a dangling acrylic Fabergé-inspired charm. What sets 'Fabergé' apart is its dual nature – wear it as a statement piece with the Fabergé egg or transform it into a sleek, zirconia-studded hoop. This 2-in-1 design ensures you're ready for any occasion with a touch of glitz and glamojur.

Earring weight: lightweight
Materials: Acrylic, Sterling Silver, Cubic Zirconia
Little extras
Let's make it special
Want to make things a bit extra special by adding a personalised note? No problem! Just send us a message via our contact form.
Packaging & Shipping
All orders will be beautifully packaged using small sturdy ECO Friendly boxes and securely placed in 100% biodegradable, compostable satchels to ensure maximum protection during shipping.
Get in touch
Any questions about this item? Send us a message via our contact form and we will gladly give further details.