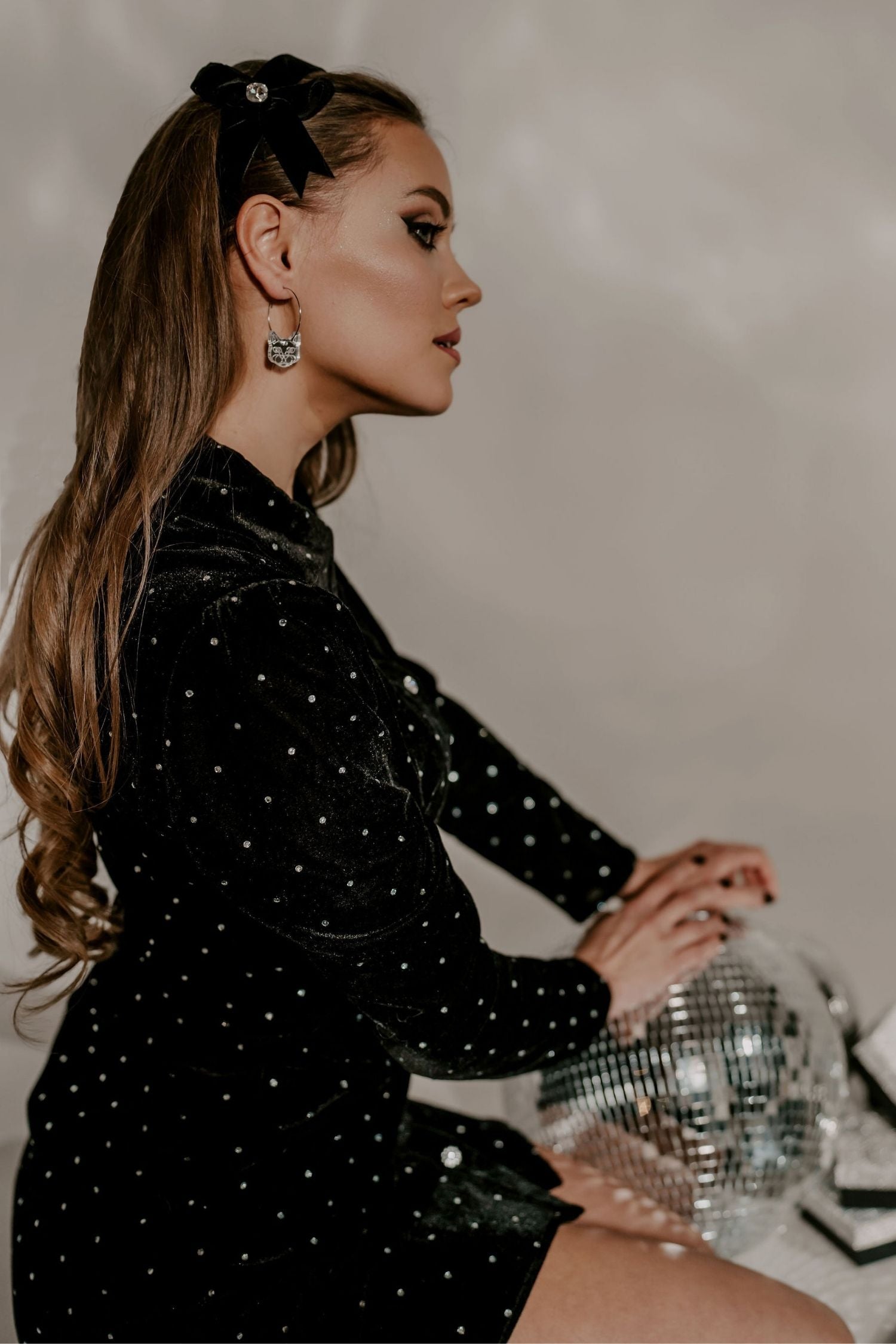 [ PURRRFECT ] Get ready to unleash your inner feline fanatic with our "Purrrfect" cat dangling hoop earrings! These aren't your ordinary accessories – they're a whimsical nod to the hilariously unpredictable world of cats.
Imagine a cat casually hanging off your earlobe, giving you that judgmental yet endearing look – that's the level of sass we're talking about! Crafted with purr-fection, these earrings are a must-have for cat lovers who appreciate a touch of humor in their style.
The hoop design adds an element of playfulness, as if your feline friend decided to hitch a ride on your ear for the day. It's the purr-fect way to showcase your love for cats!
These earrings are more than accessories; they're a statement piece that says, "I'm here for the cat-astrophe, and I'm doing it in style!" Whether you're a seasoned cat whisperer or just love a good laugh, the "Purrrfect" earrings are guaranteed to add a dose of humor and charm to your everyday look.
So, why settle for the ordinary when you can be purrrfectly extraordinary?

Materials: Acrylic, Surgical Stainless Steel

Little extras
Let's make it special
Want to make things a bit extra special by adding a personalised note? No problem! Just send us a message via our contact form.
Packaging & Shipping
All orders will be beautifully packaged using small sturdy ECO Friendly boxes and securely placed in 100% biodegradable, compostable satchels to ensure maximum protection during shipping.
Get in touch
Any questions about this item? Send us a message via our contact form and we will gladly give further details.