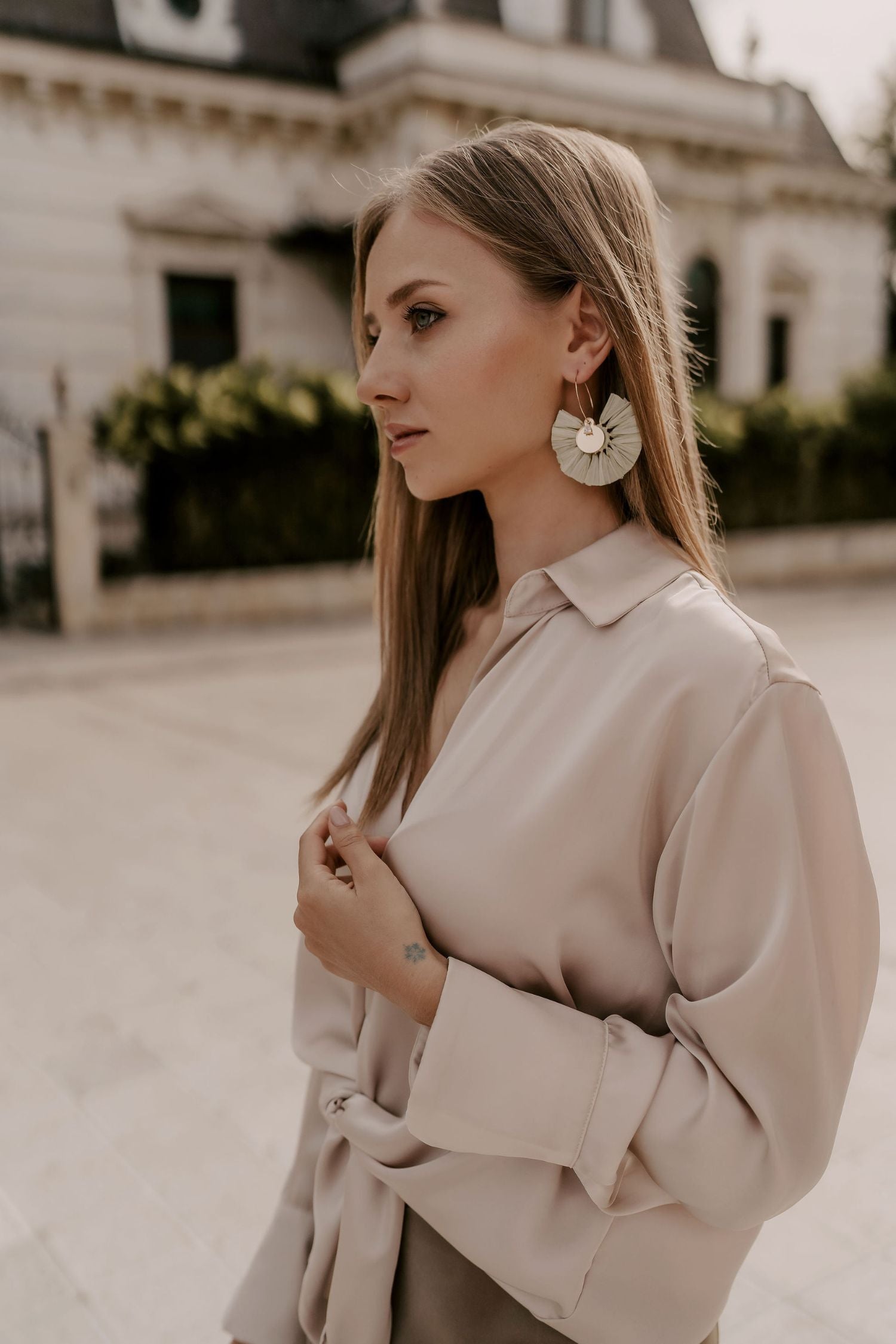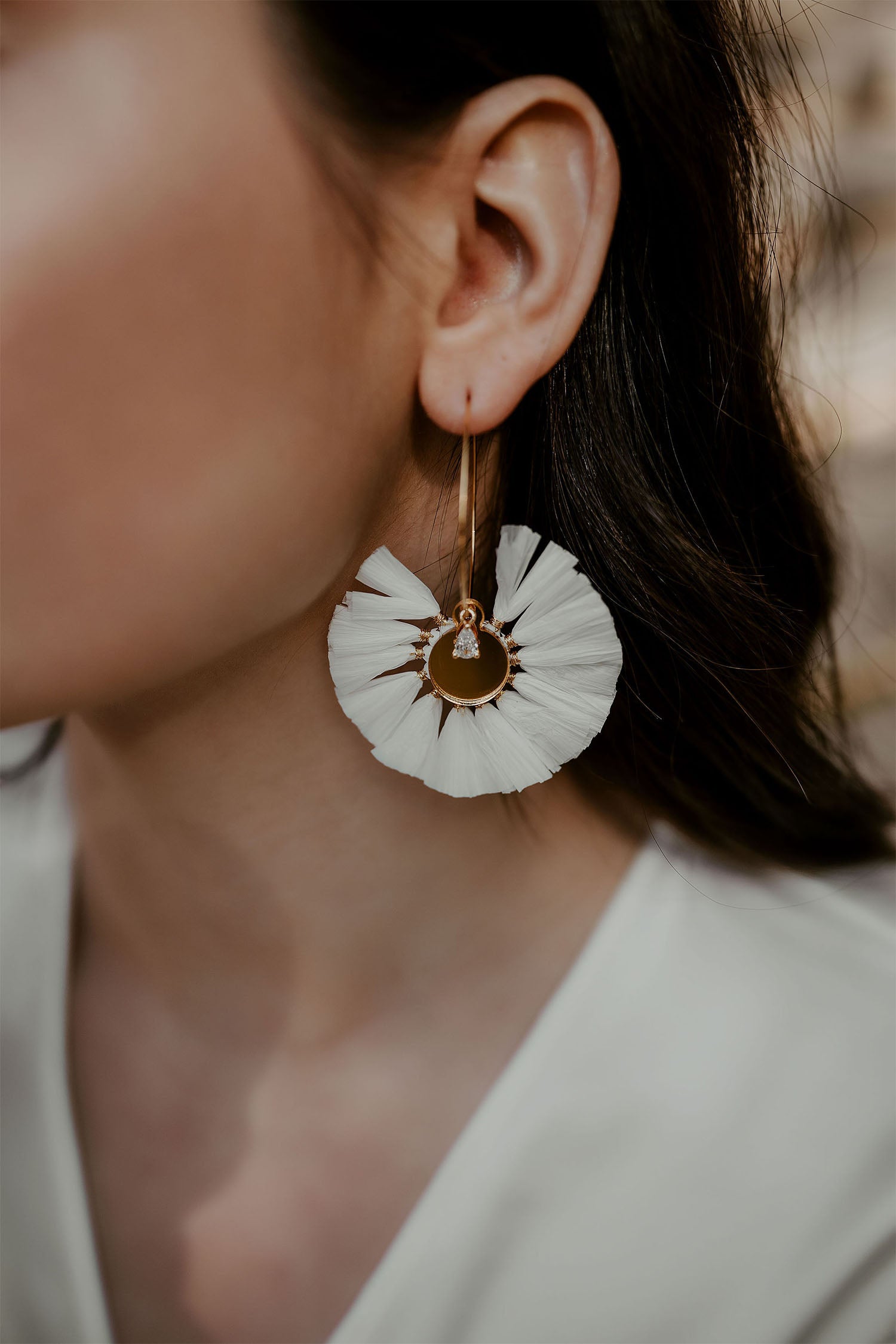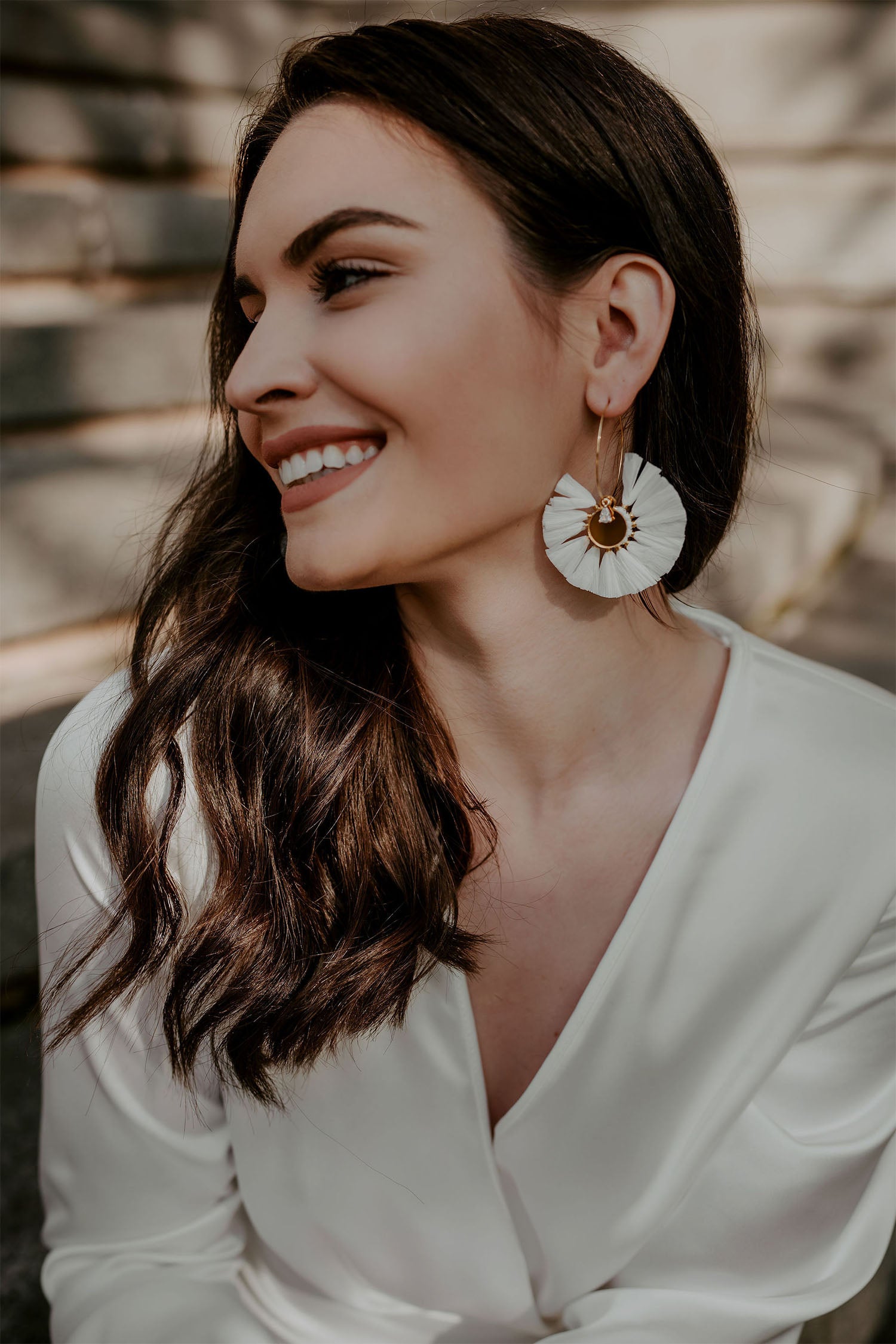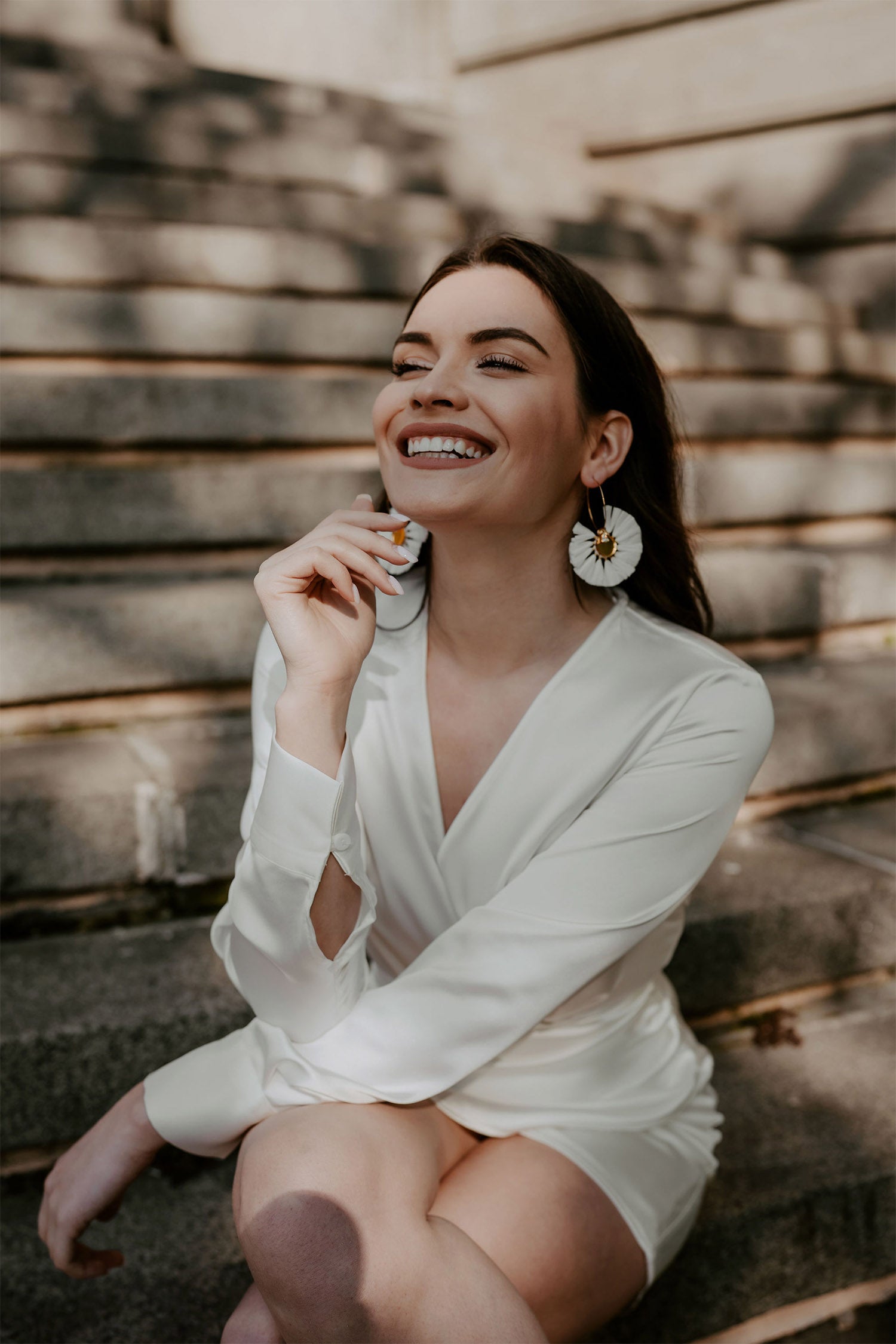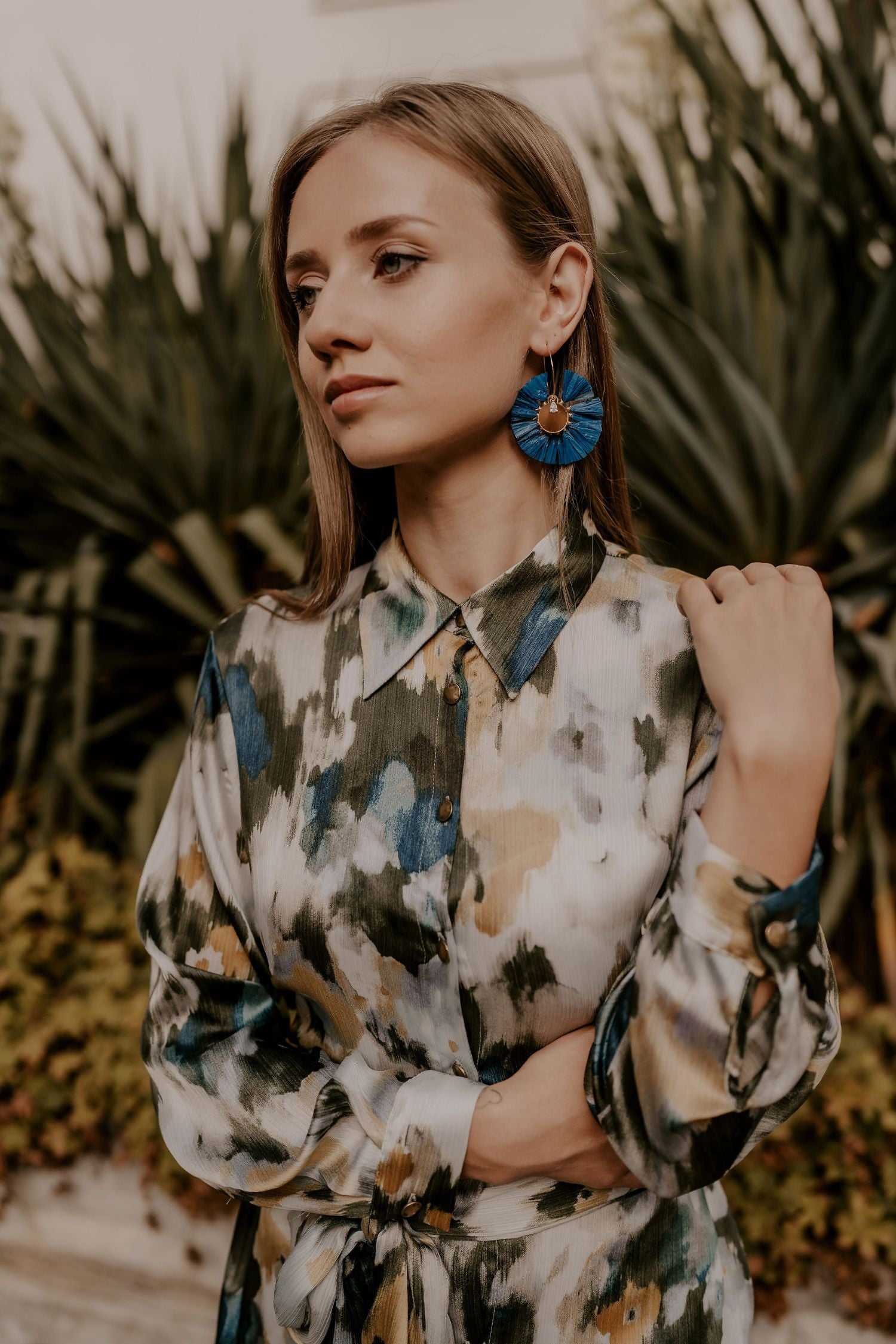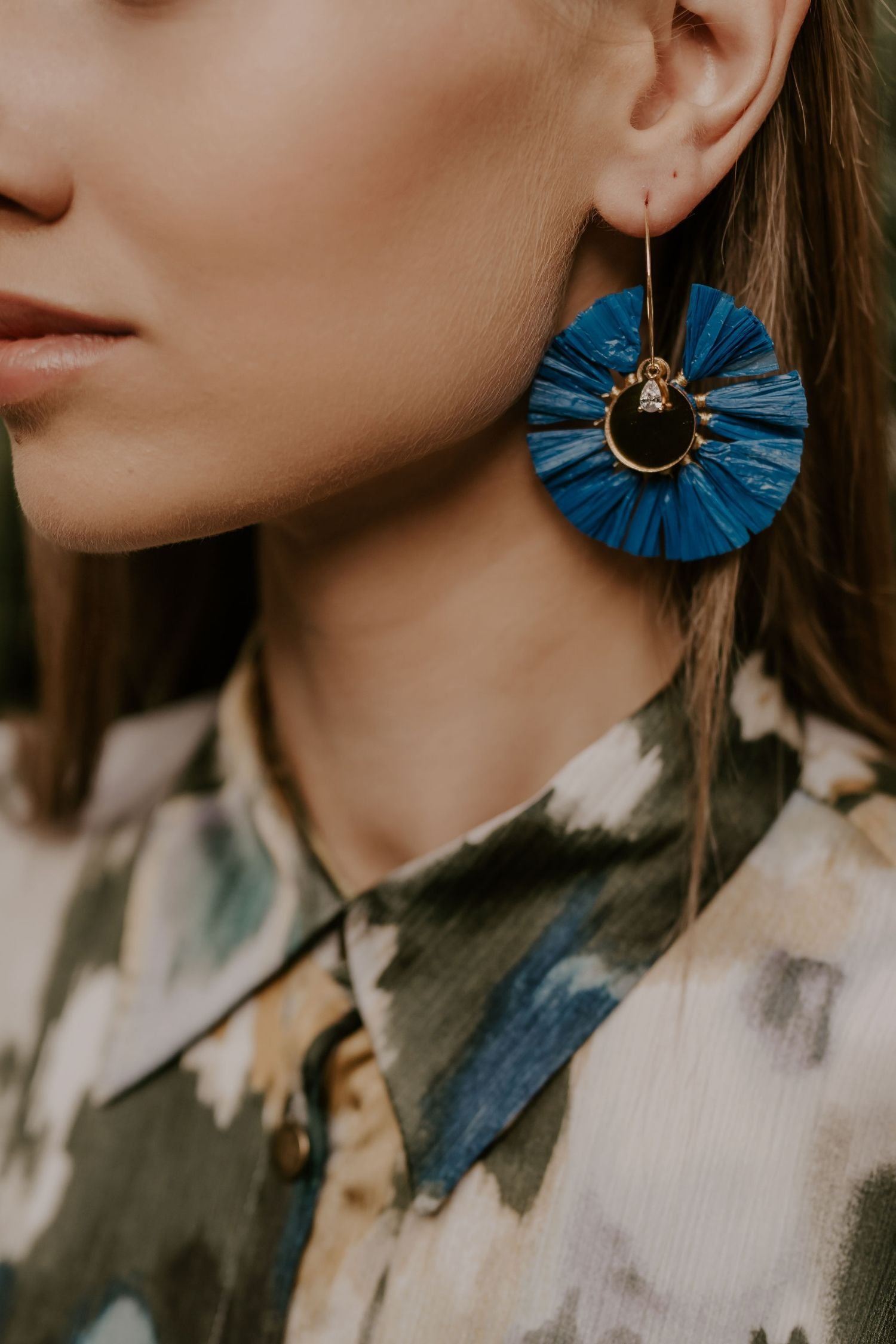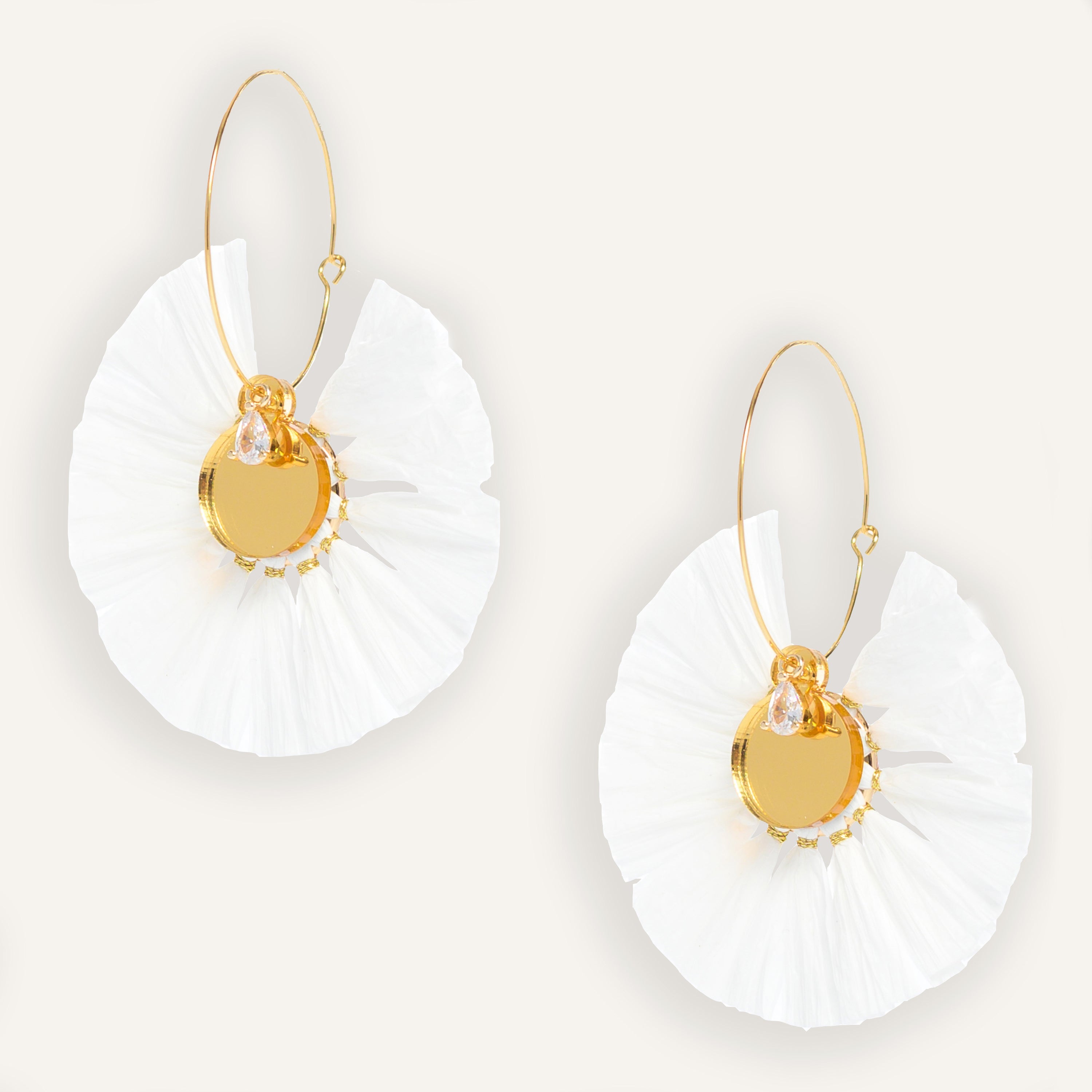 [ CHIMAMANDA ] Embrace your inner bohemian goddess and make a statement with the Chimamanda earrings. Handcrafted with the finest white raffia they evoke visions of dreamy beaches and sun-kissed shores.

At the heart of these earrings is a sparkling zirconia crystal, which reflects light with a mesmerizing sparkle, capturing the essence of sunlight dancing on water.

The stainless steel hoops are hypoallergenic, making them suitable for even the most sensitive ears. The bohemian bride will find these earrings to be the perfect accessory to complete her effortlessly chic wedding look, adding a touch of whimsy and romance.

Order now and experience the enchantment of these unique and captivating earrings that will elevate your style to new heights.

Earring weight: approx. 3 grams (ultra lightweight)

Materials: Acrylic, Raffia, Crystals, Surgical Stainless Steel
Note: All earring designs part of the PRSNL Co Bridal Collection are made to order. This means that the pair will be crafted once the order is confirmed. Production time is up to 15 business days, however, we do our best to ship things to you as early as possible.

If the nature of your order is time sensitive we highly advise you contact us before placing your order.

This image should be used as a guide only. Colours may vary depending on your computer and device screen.
Little extras
Let's make it special
Want to make things a bit extra special by adding a personalised note? No problem! Just send us a message via our contact form.
Packaging & Shipping
All orders will be beautifully packaged using small sturdy ECO Friendly boxes and securely placed in 100% biodegradable, compostable satchels to ensure maximum protection during shipping.
Get in touch
Any questions about this item? Send us a message via our contact form and we will gladly give further details.
Reviews
Много нежни и леки, могат да се носят и като отделните им елементи :)