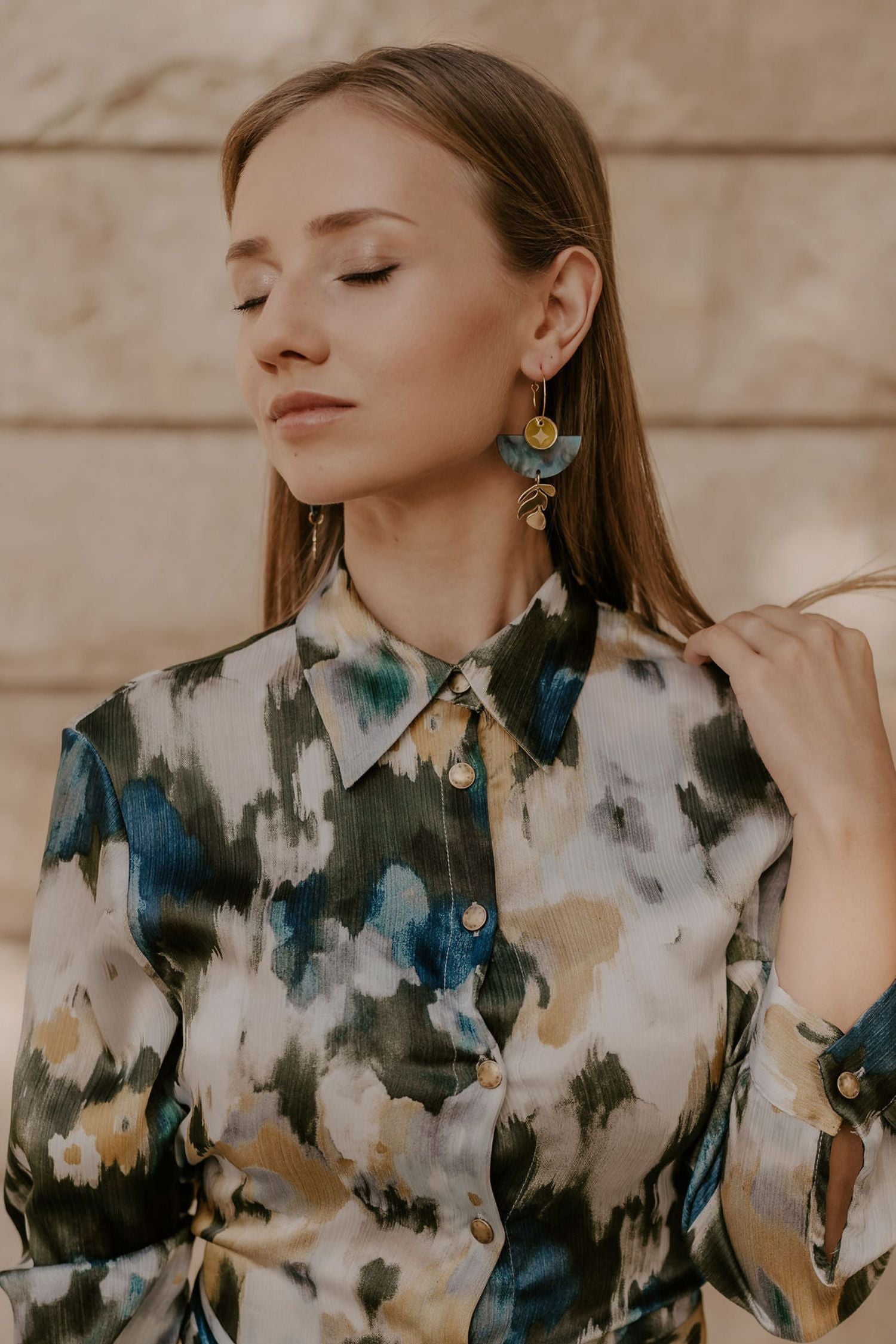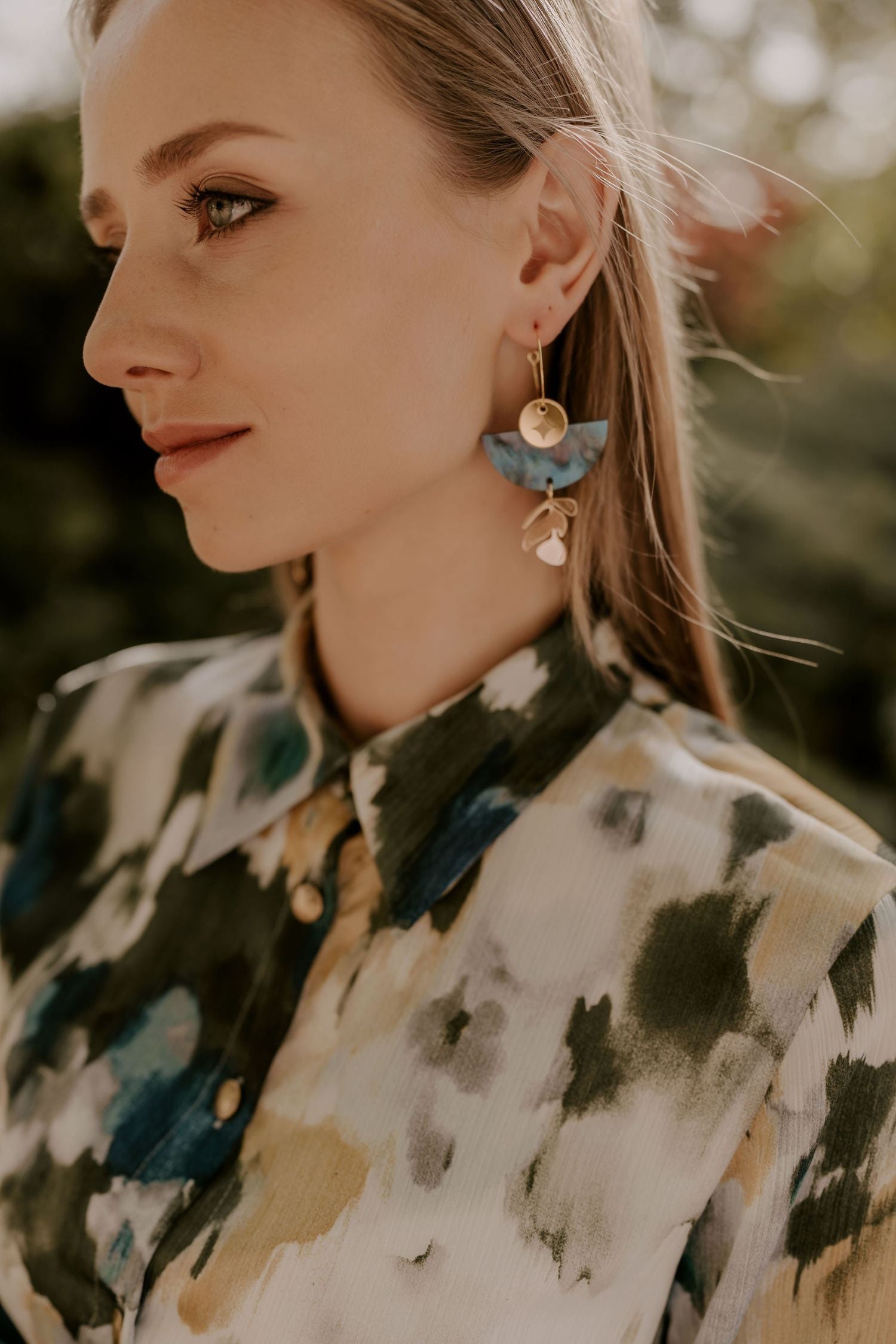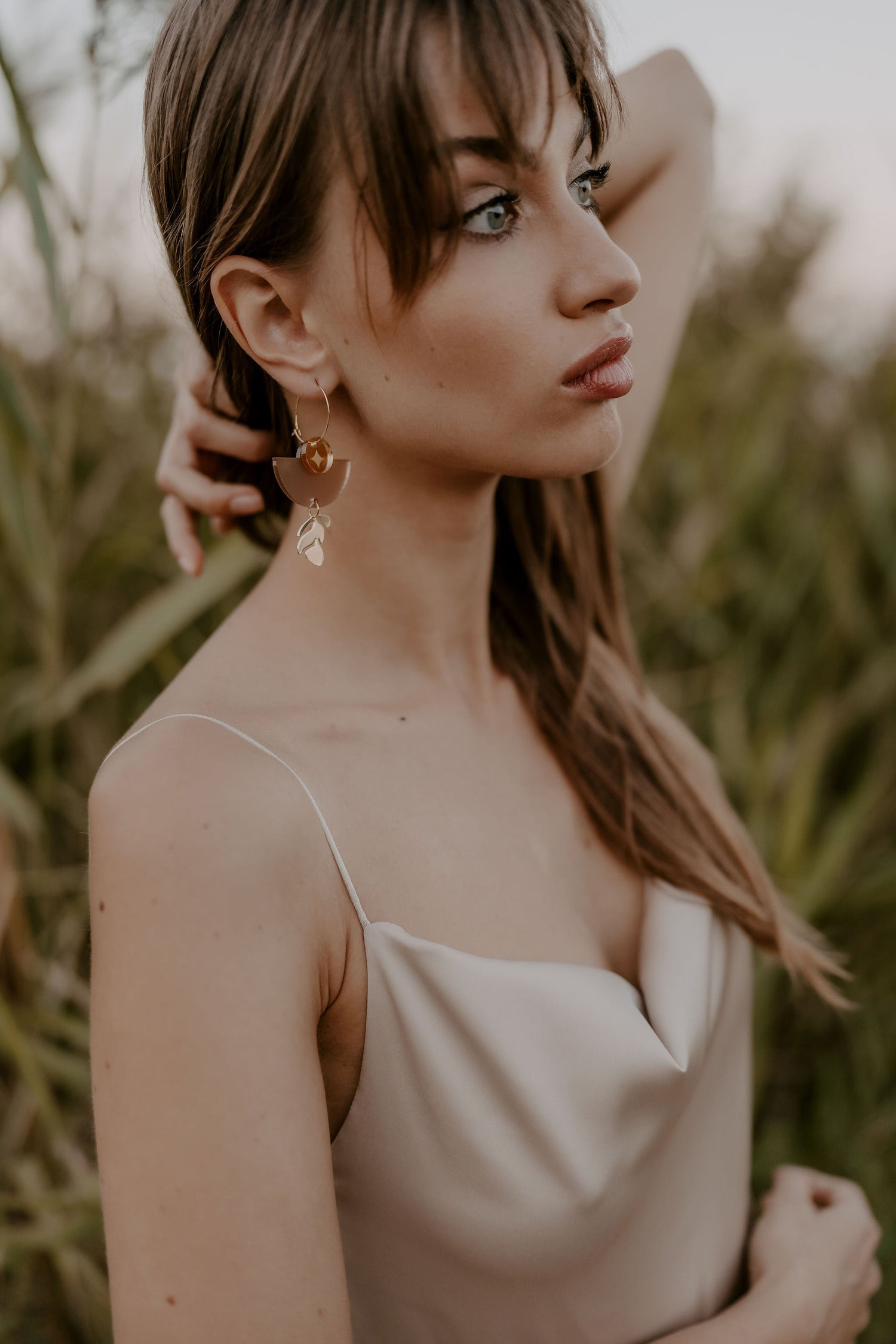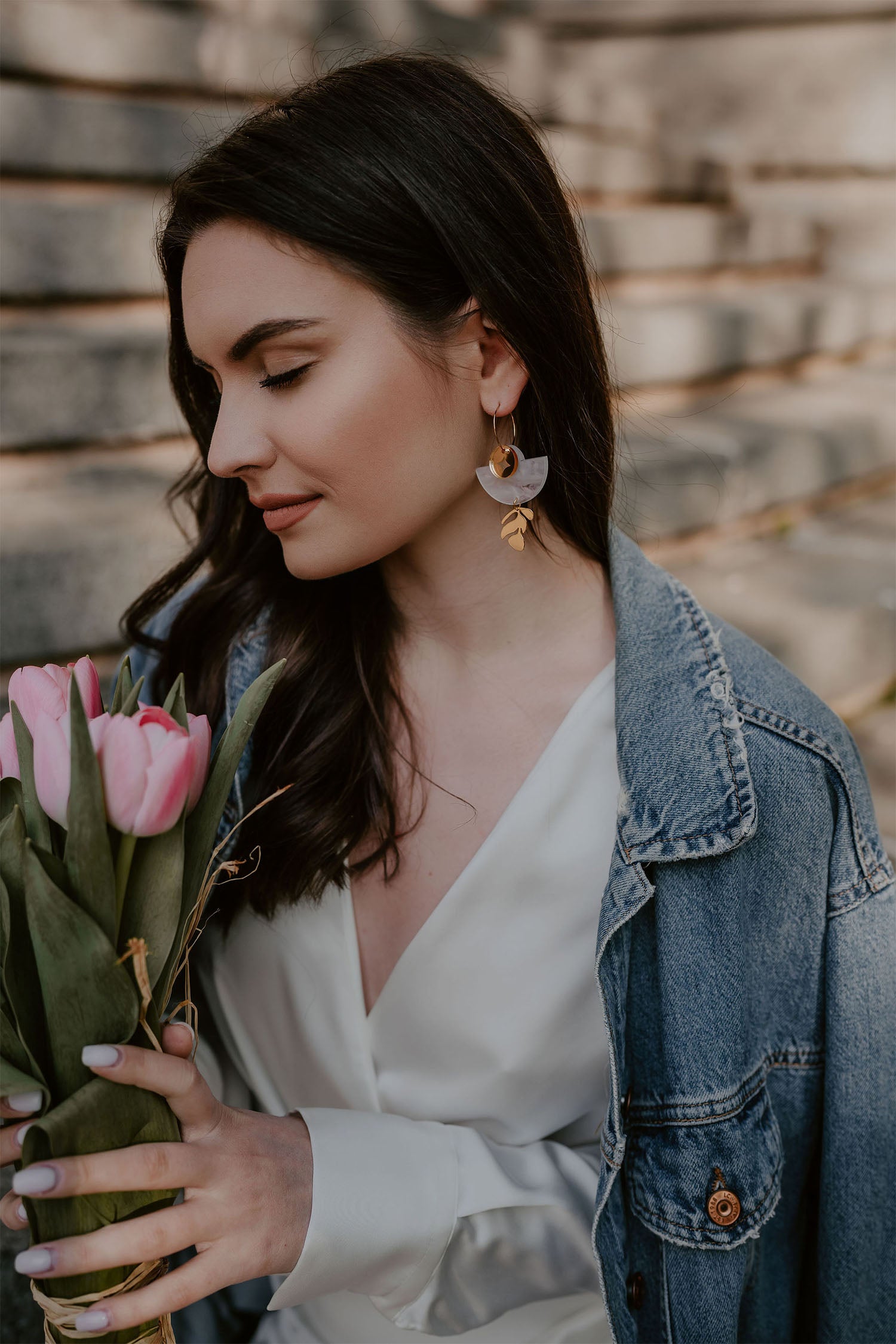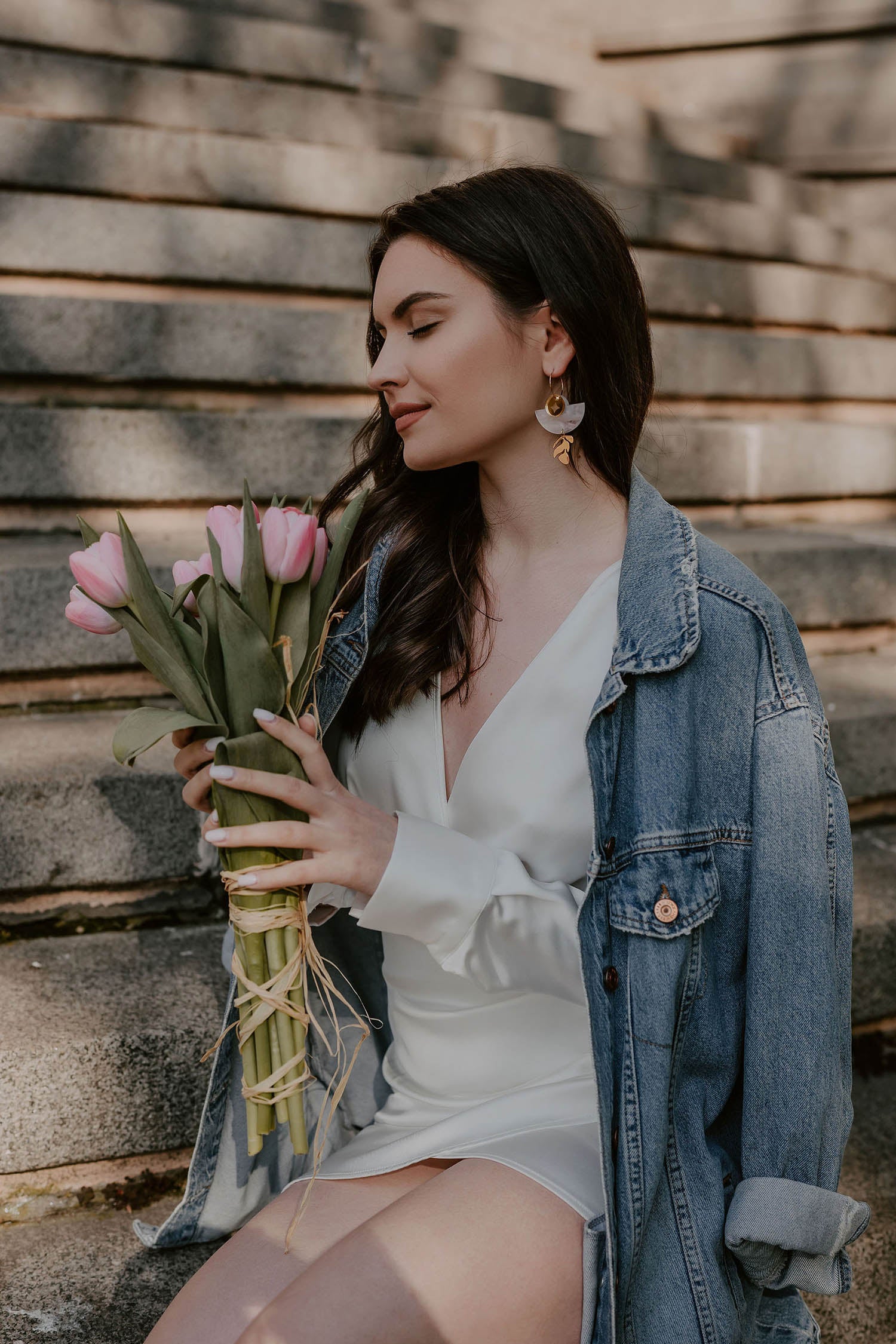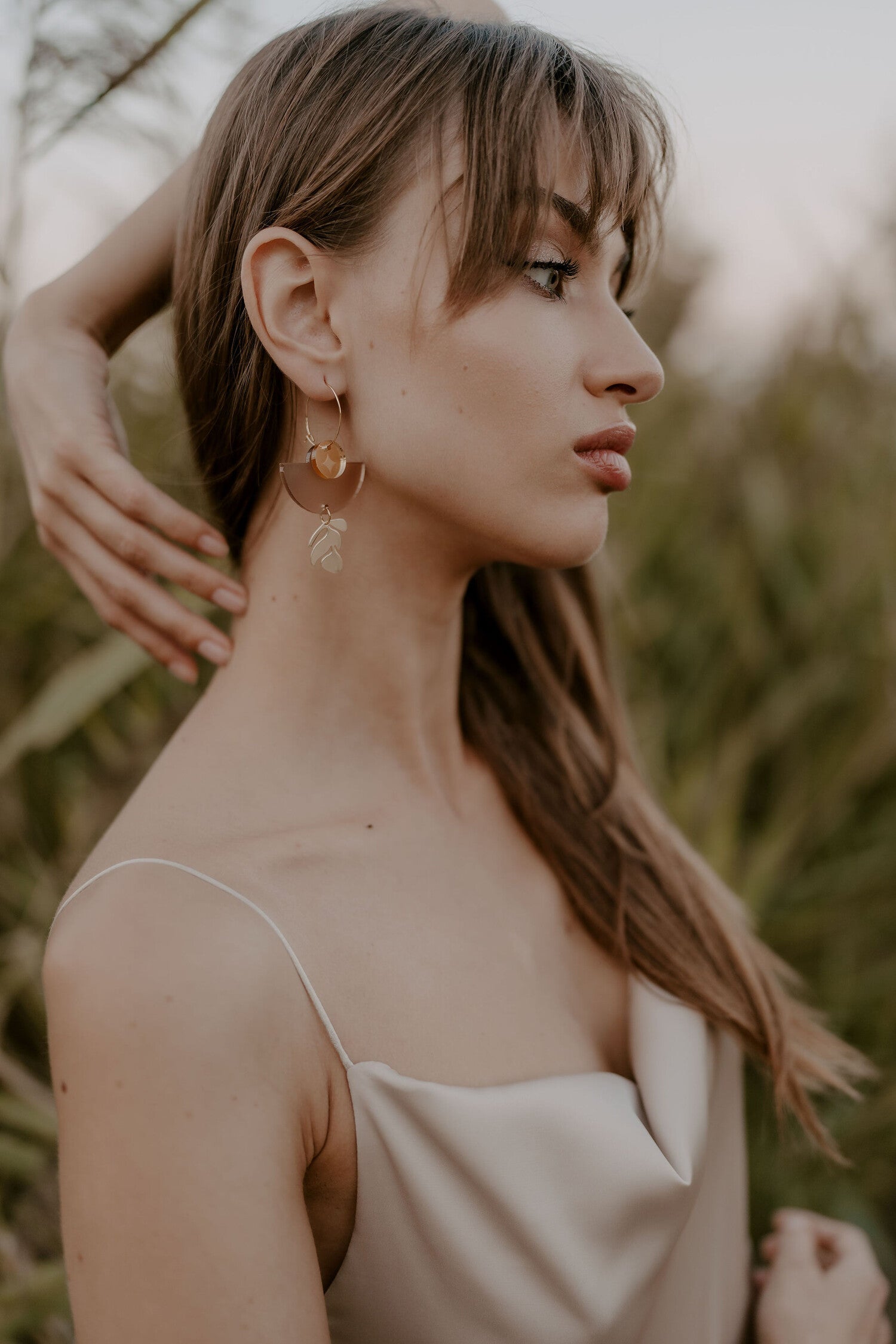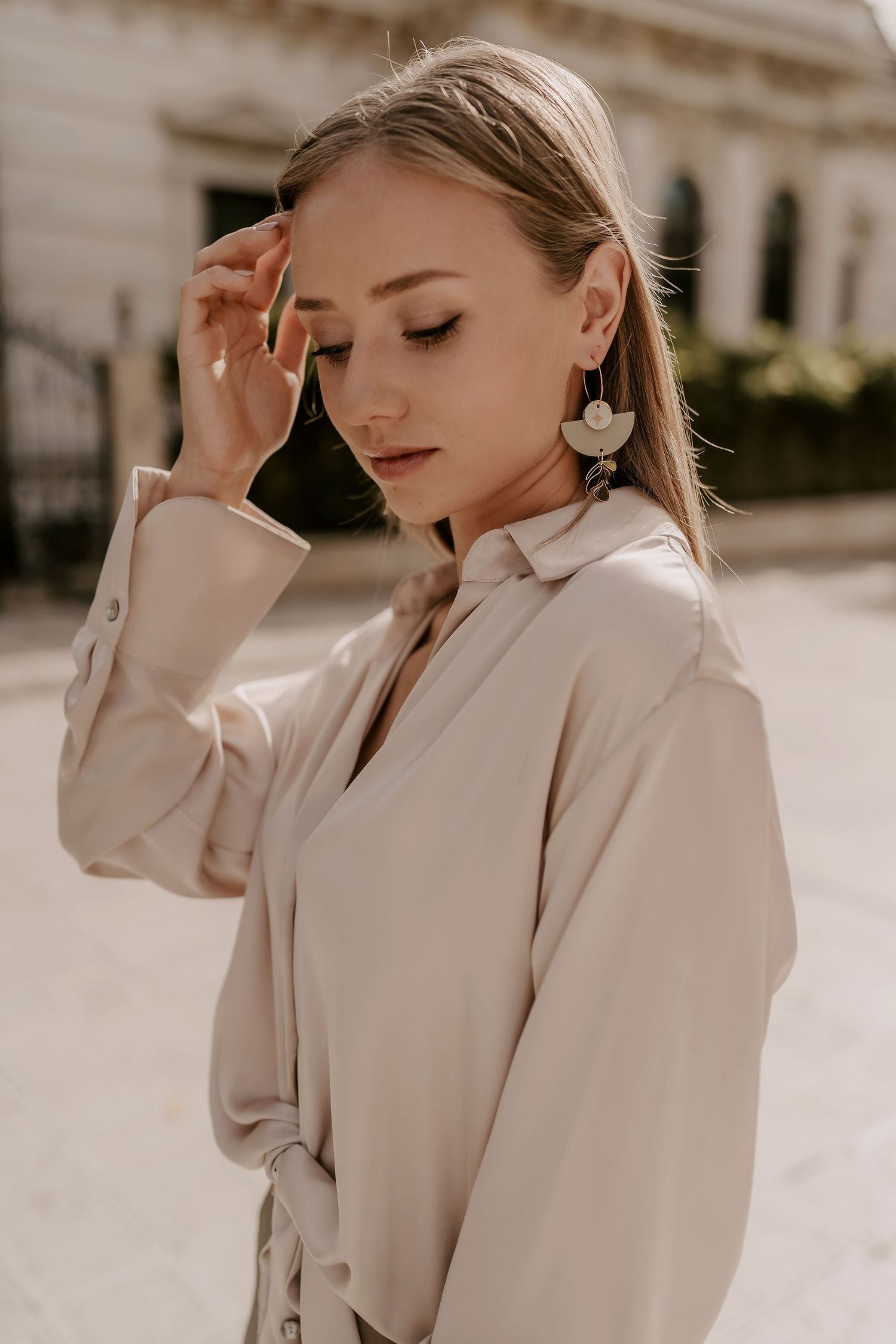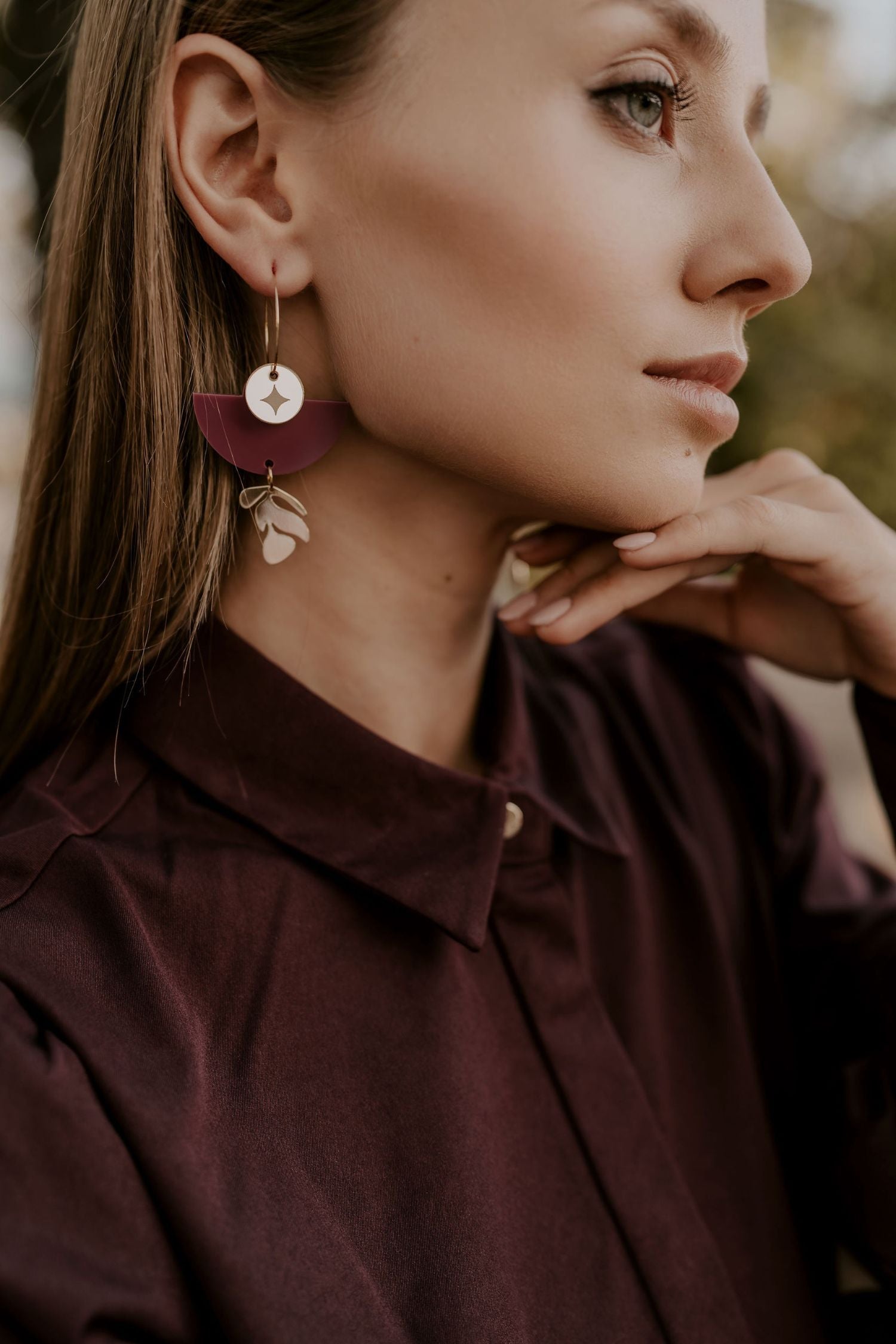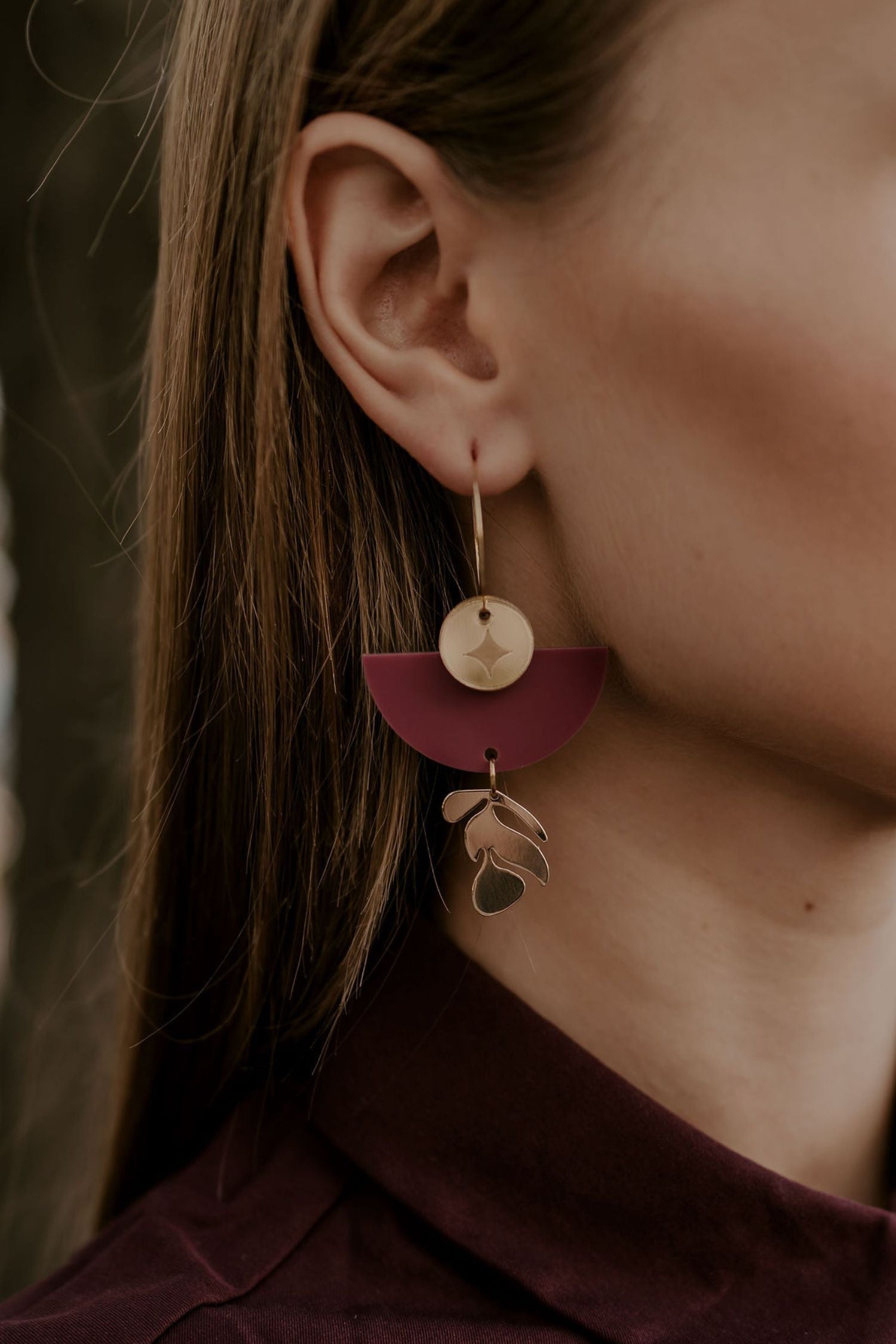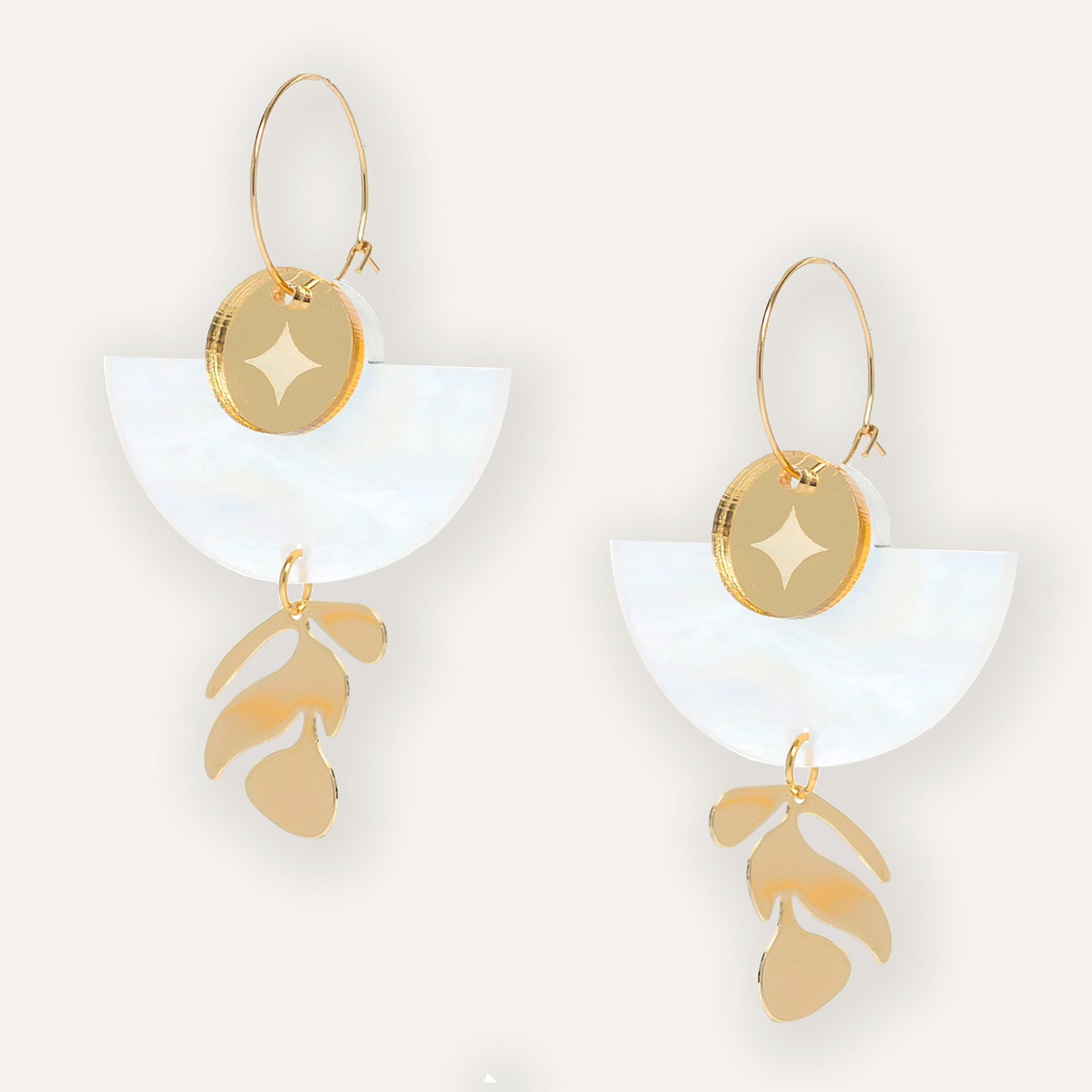 [ FLORENCE ] is a true Personal Conversations bestseller, loved by customers for its unique design and chic details. These earrings are inspired by the iconic flowers of Henry Matisse and feature a clean geometric silhouette that creates a striking visual appeal and is a true work of art.
The FLORENCE earrings are sure to become a cherished addition to your jewelry collection, as they add a bit of glam to any outfit, whether it's a casual day out or a special occasion.
Earring weight: approx. 4,5 grams ( lightweight)

Materials: Acrylic, Stainless Steel
Note: All earring designs part of the PRSNL Co Bridal Collection are made to order. This means that the pair will be crafted once the order is confirmed. Production time is up to 15 business days, however, we do our best to ship things to you as early as possible.

If the nature of your order is time sensitive we highly advise you contact us before placing your order.

This image should be used as a guide only. Colours may vary depending on your computer and device screen.
Little extras
Let's make it special
Want to make things a bit extra special by adding a personalised note? No problem! Just send us a message via our contact form.
Packaging & Shipping
All orders will be beautifully packaged using small sturdy ECO Friendly boxes and securely placed in 100% biodegradable, compostable satchels to ensure maximum protection during shipping.
Get in touch
Any questions about this item? Send us a message via our contact form and we will gladly give further details.
Reviews
Beauty for you!
These earrings are so gentle, so
Beautiful and shine like your inner woman power ! Definitely one of the best model !
Recommend in every colour in the collections :)
Beautiful and delicate, these earings elevate every outfit, bring confidence to whoever is wearing them and are totally an eye catcher.
Absolutely in love with these handmade earrings!
The comfort and lightness of these earrings make them an absolute joy to wear.
These earrings are the perfect blend of style and comfort, making them an ideal accessory for any occasion.
Compliments to the artist for creating such a fantastic jewelry that not only look amazing
but also feel wonderful to wear!
Любим модел, който винаги се забелязва от околните. Обеците са леки, удобни и много практични! Цветът на живо е още по-красив и препоръчвам, ако търсите щипка блясък във визията ви! Благодаря за чудесния продукт, Personal Conversations!