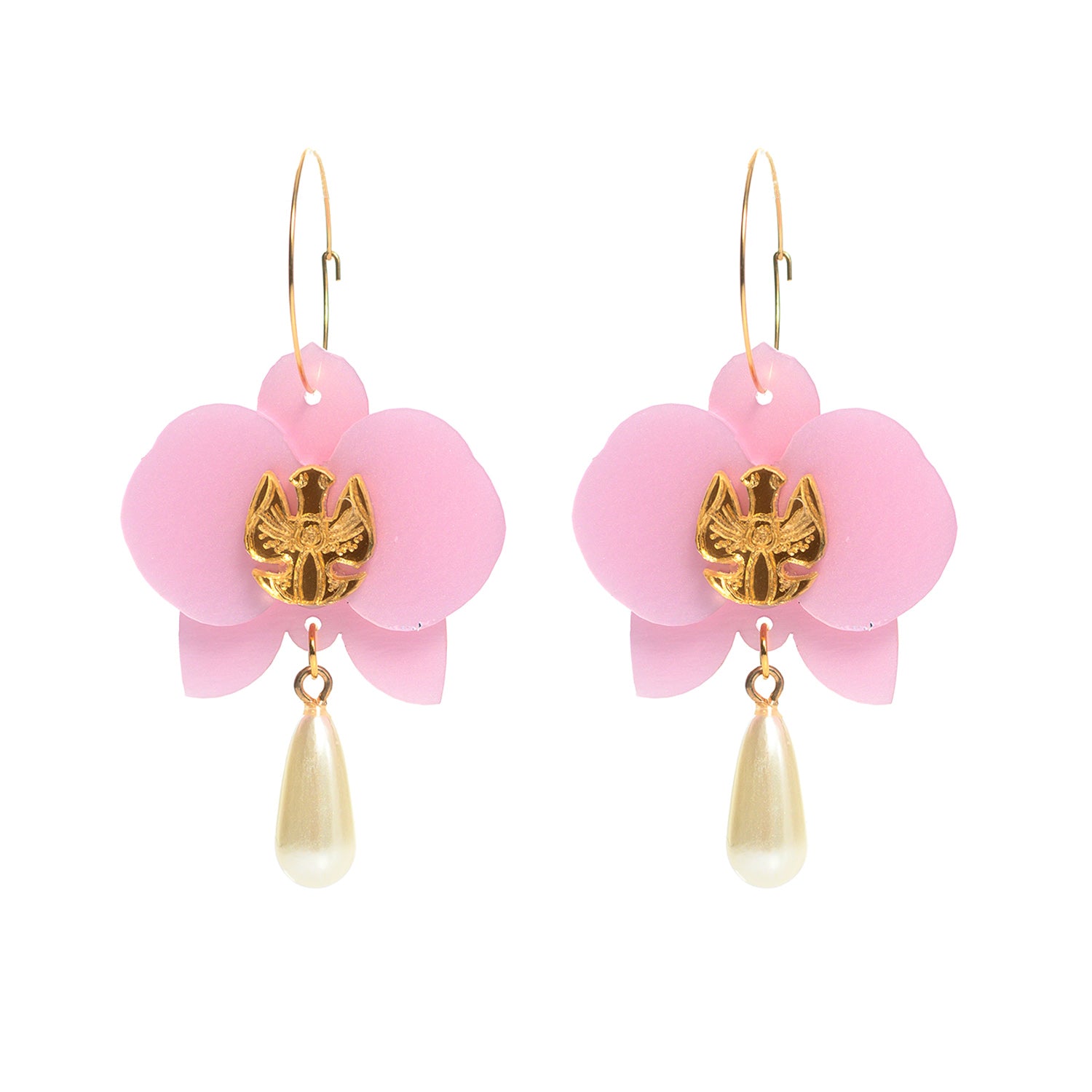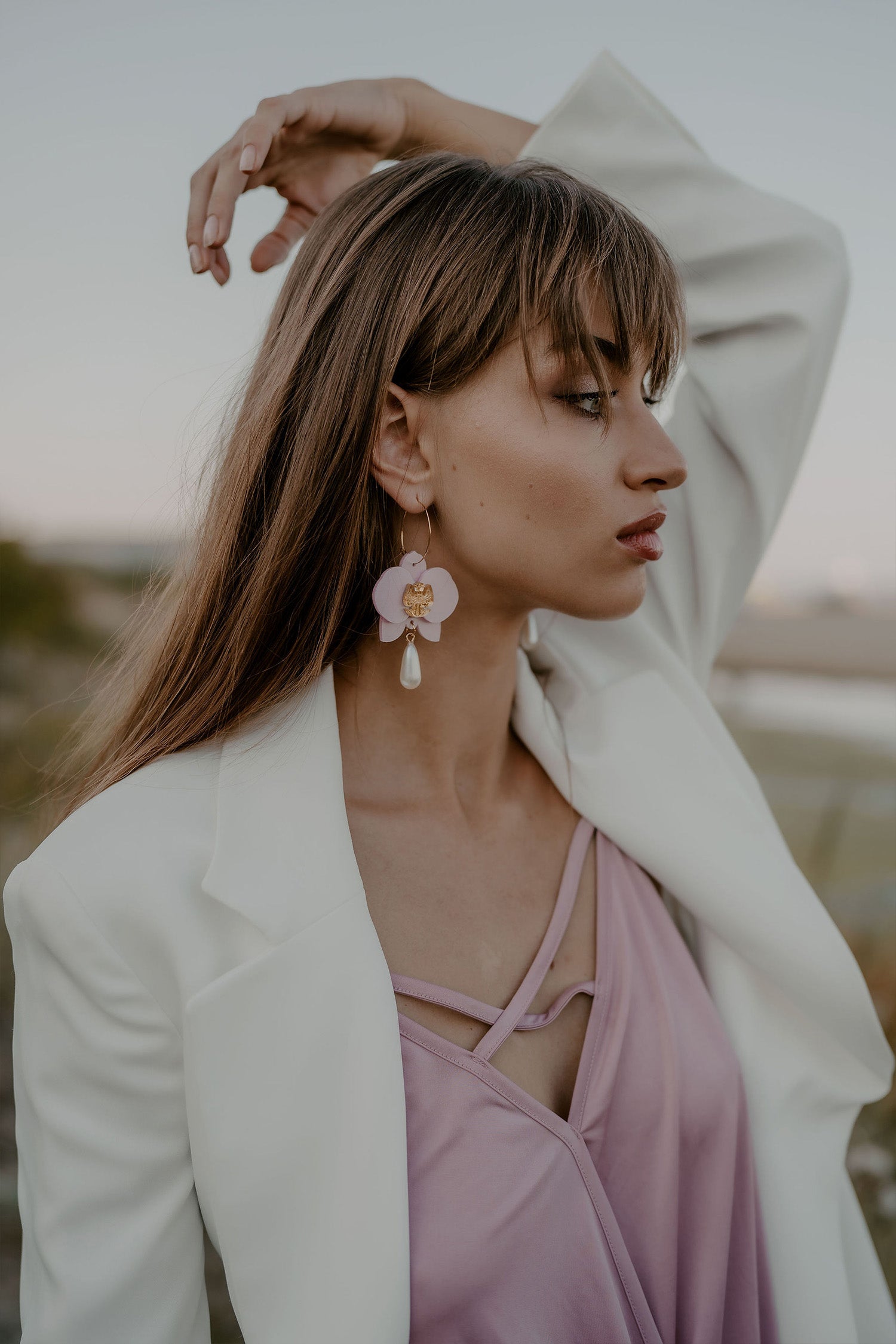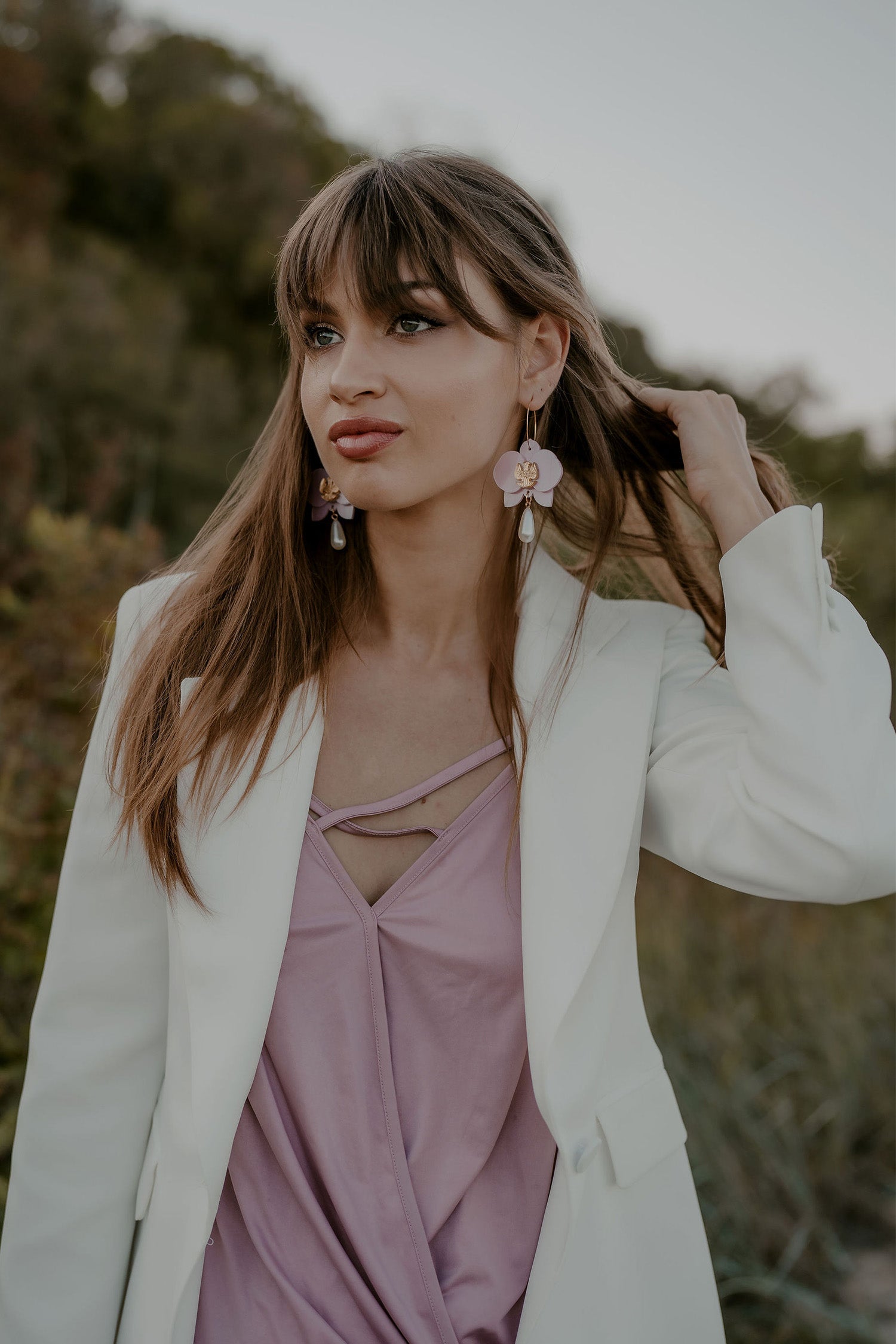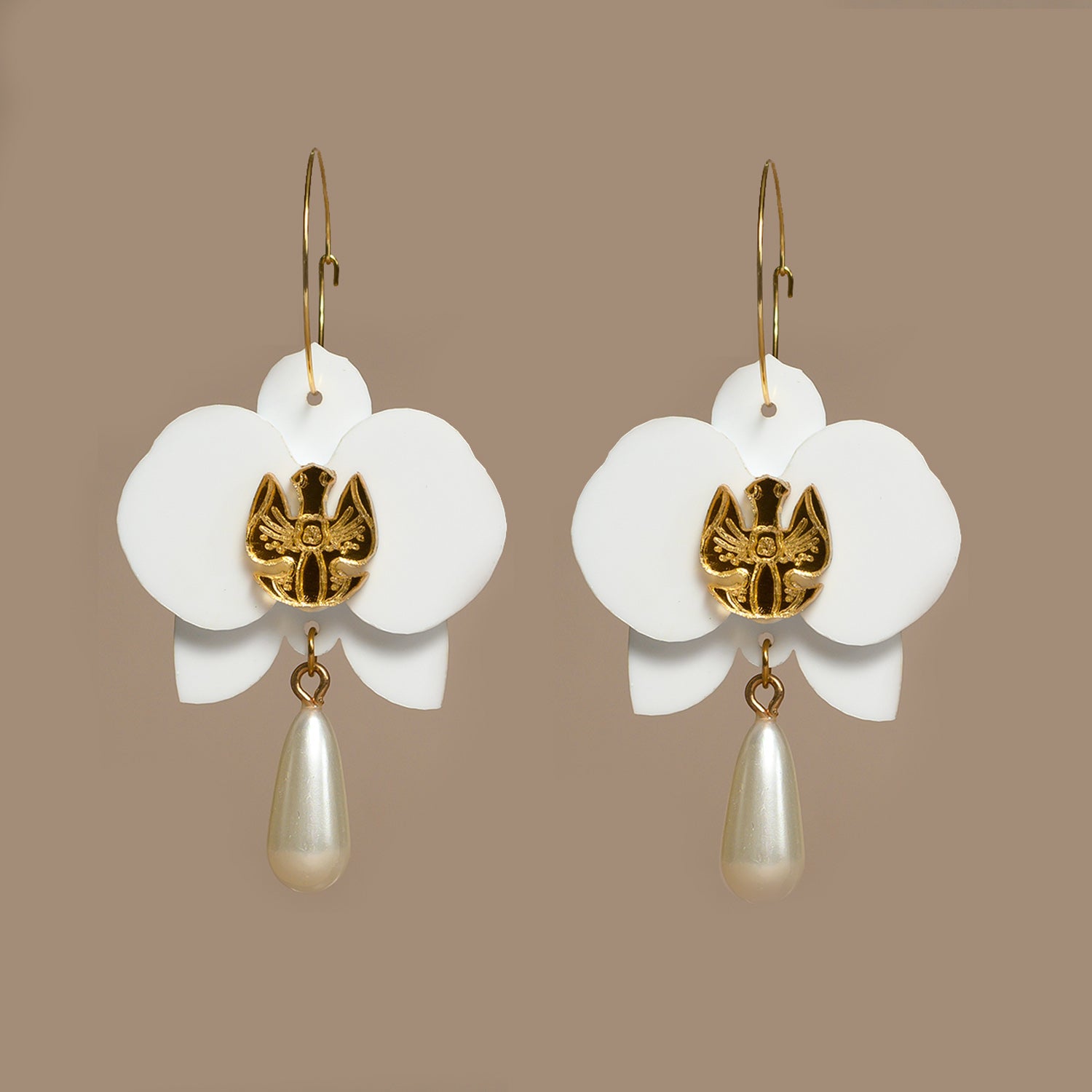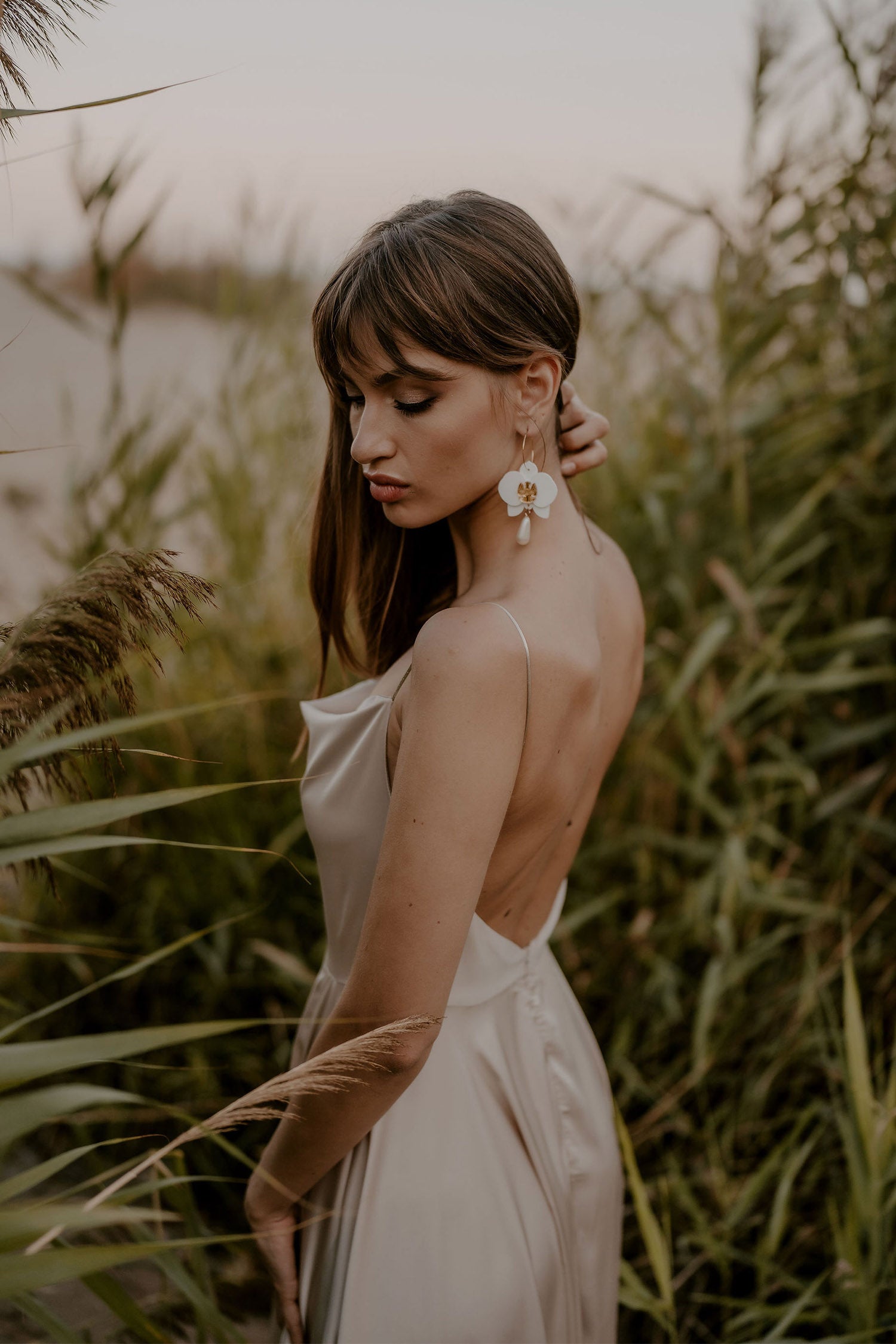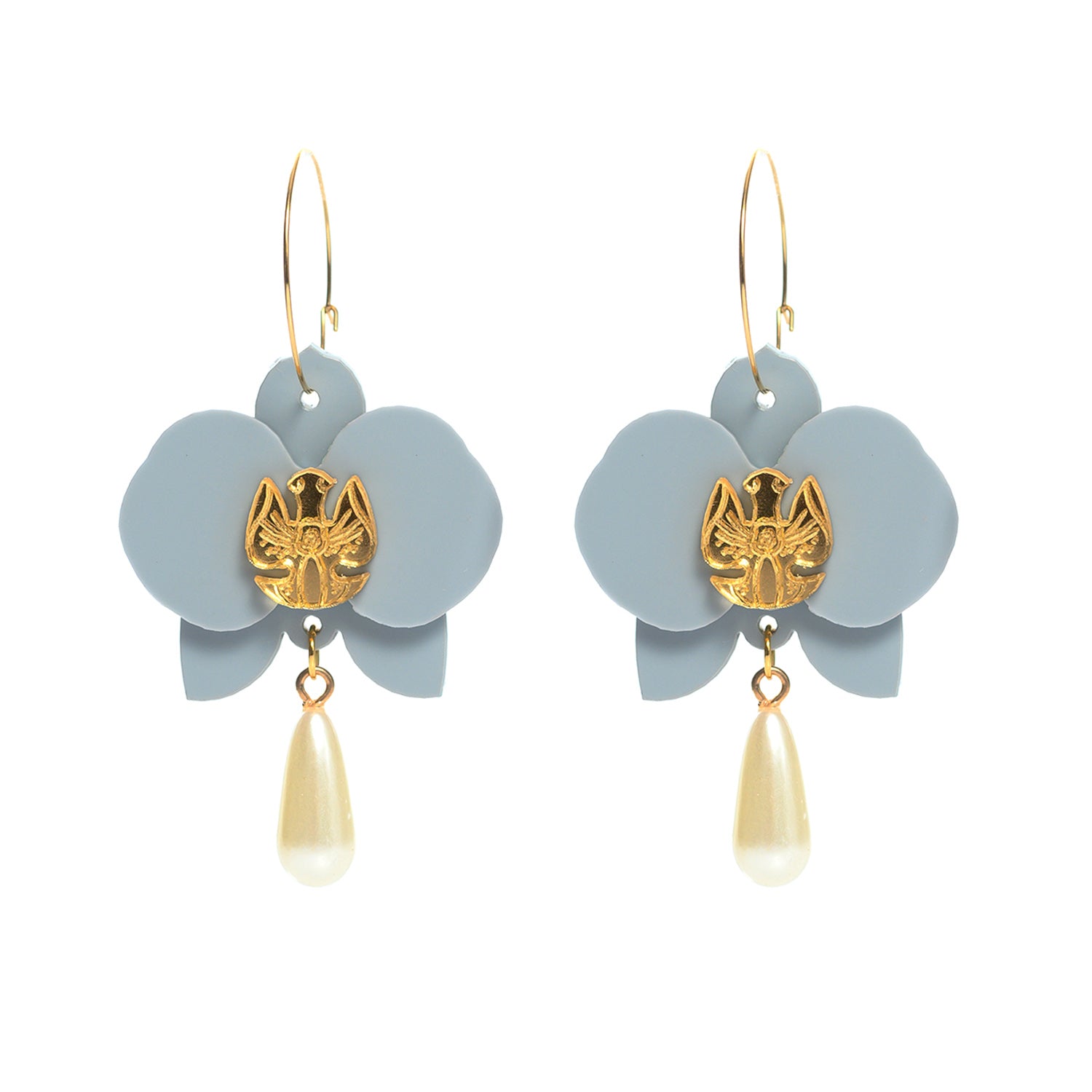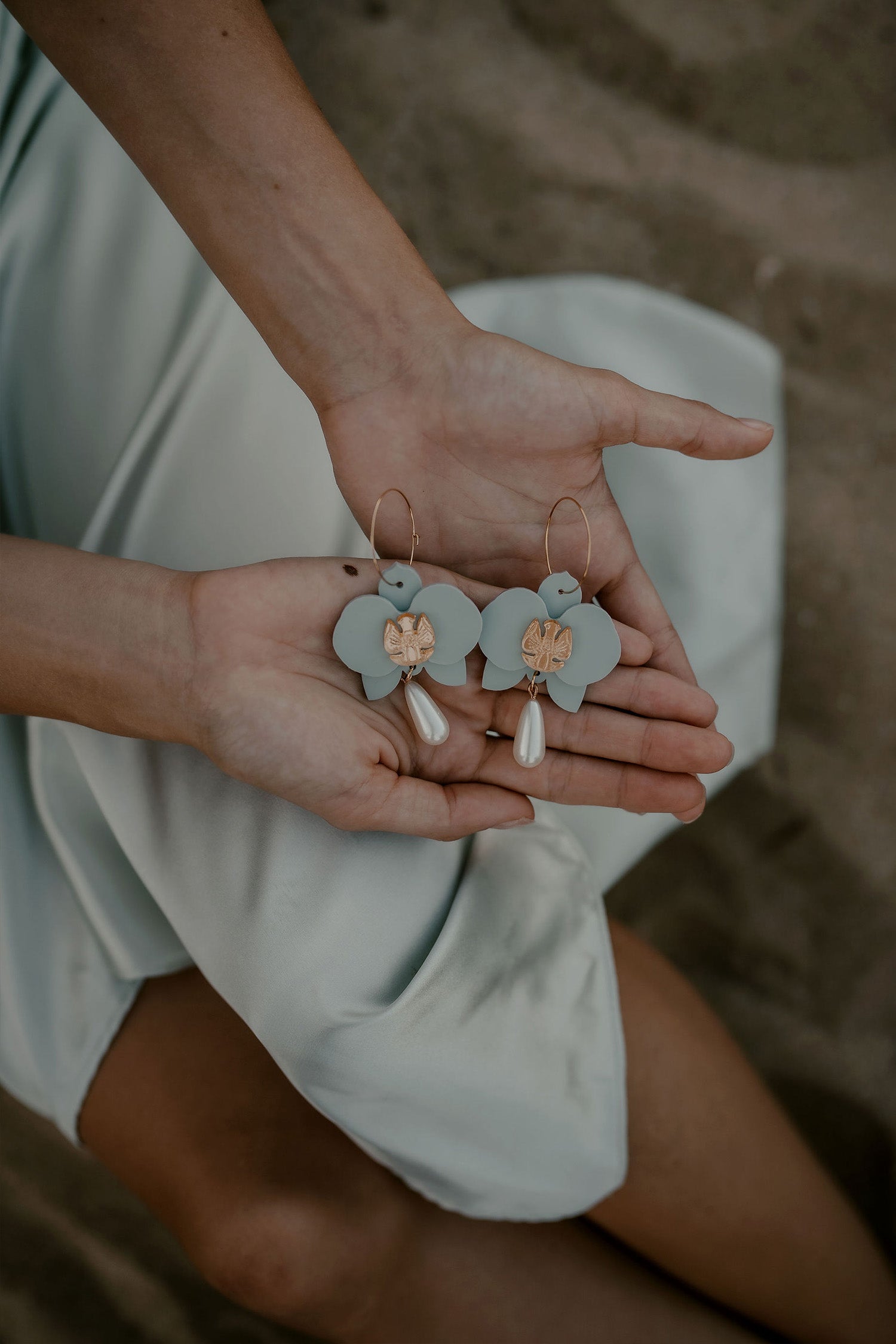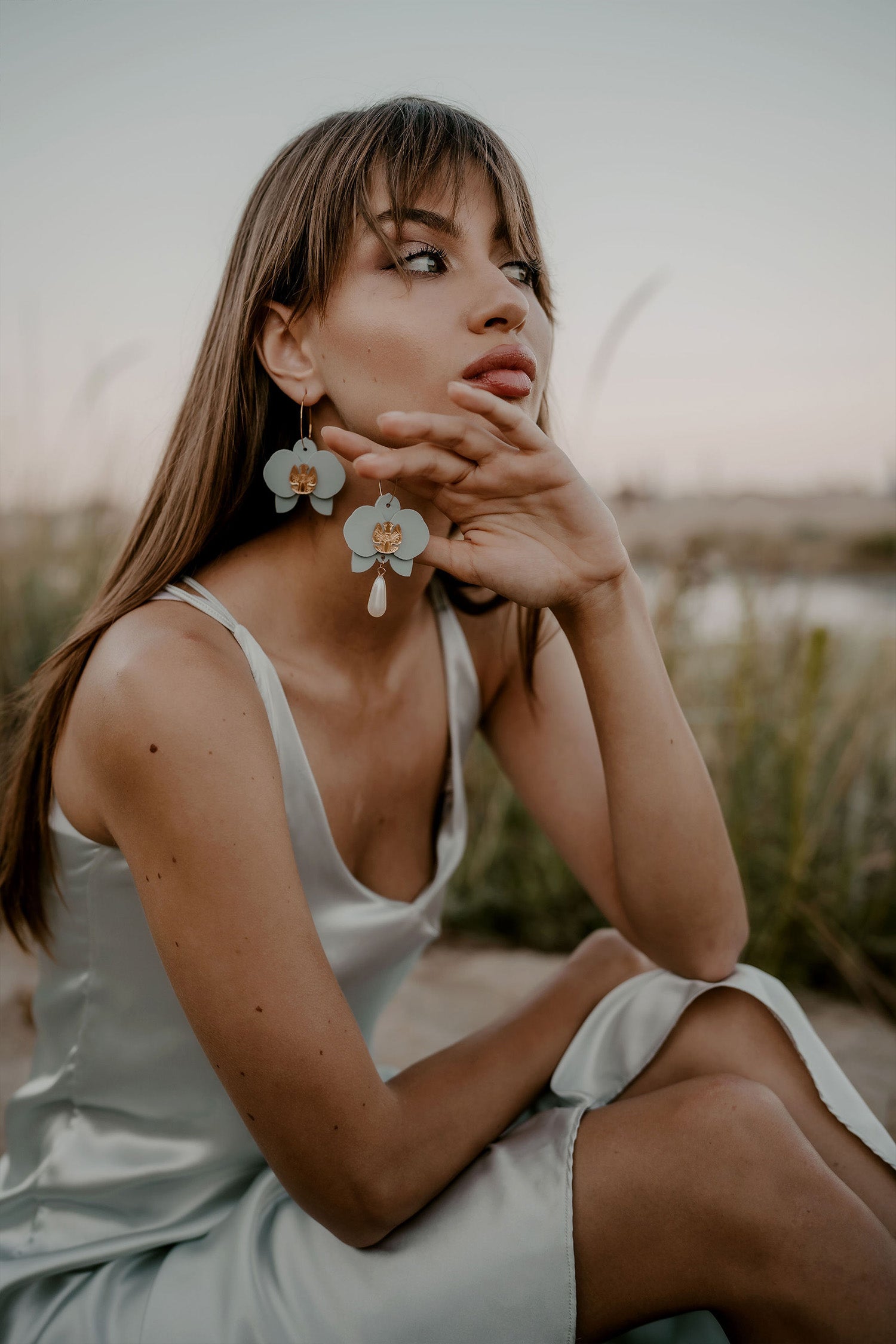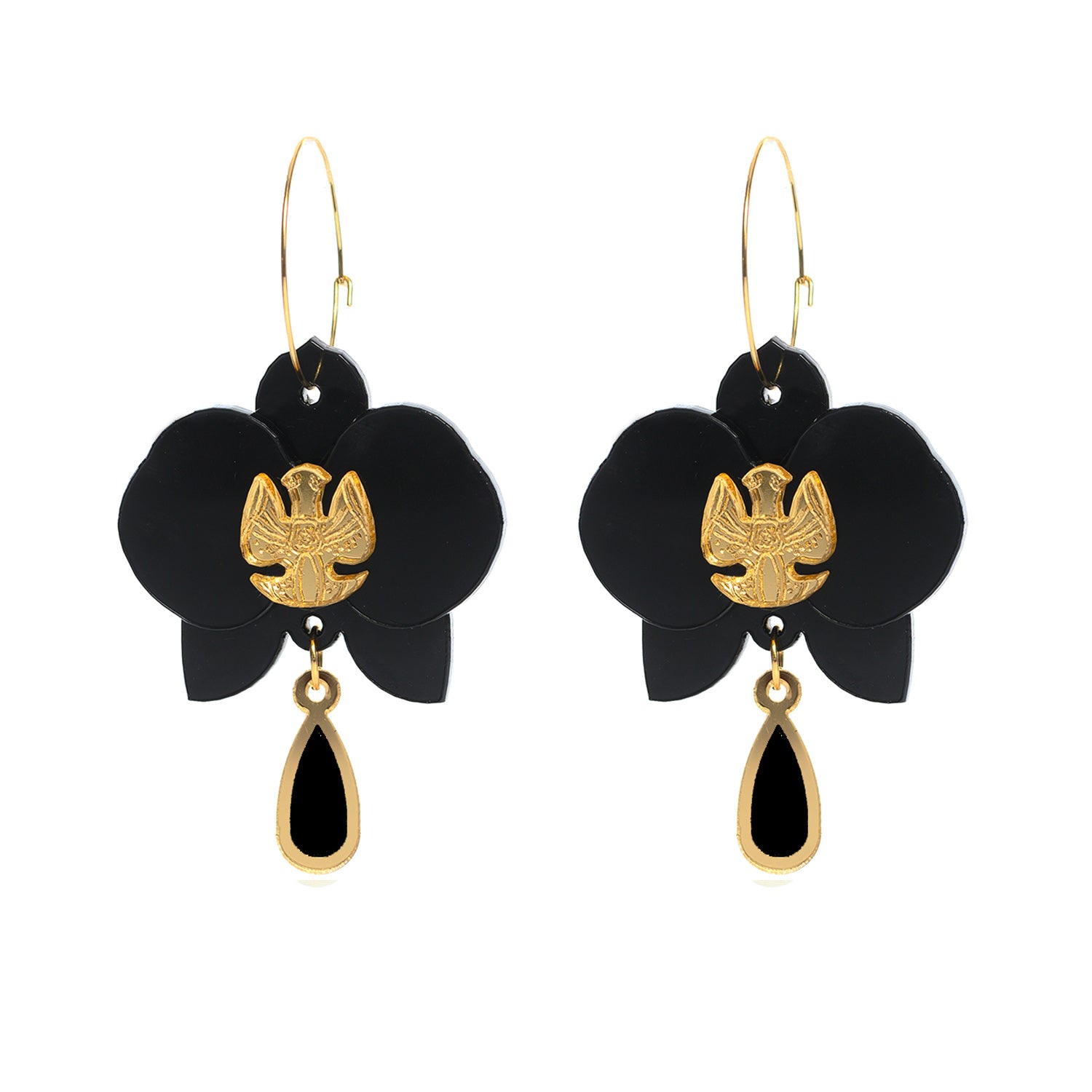 [ TAYLOR ] Presenting the Taylor Earrings, an elevated version of the Hélène Earrings that takes the design a step further. While retaining the delicate grace of the orchid suspended from a stainless steel hoop, these earrings introduce an exquisite enhancement: a lustrous almond-shaped pearl or customized matching charm below. The engraved golden center continues to exude enchantment, making them an ideal choice for elevating bridal elegance or enhancing any sophisticated occasion.

A true statement piece, the Taylor Earrings are tailored for brides who cherish classic design yet embrace a daring edge, fearlessly pushing the boundaries of tradition with a touch of innovation.

Earring weight: approx. 7,7 - 9,4 grams (lightweight)

Materials: Acrylic, Stainless Steel
Note: All earring designs part of the PRSNL Co Bridal Collection are made to order. This means that the pair will be crafted once the order is confirmed. Production time is up to 15 business days, however, we do our best to ship things to you as early as possible.
If the nature of your order is time sensitive we highly advise you contact us before placing your order.
This image should be used as a guide only. Colours may vary depending on your computer and device screen.
Little extras
Let's make it special
Want to make things a bit extra special by adding a personalised note? No problem! Just send us a message via our contact form.
Packaging & Shipping
All orders will be beautifully packaged using small sturdy ECO Friendly boxes and securely placed in 100% biodegradable, compostable satchels to ensure maximum protection during shipping.
Get in touch
Any questions about this item? Send us a message via our contact form and we will gladly give further details.