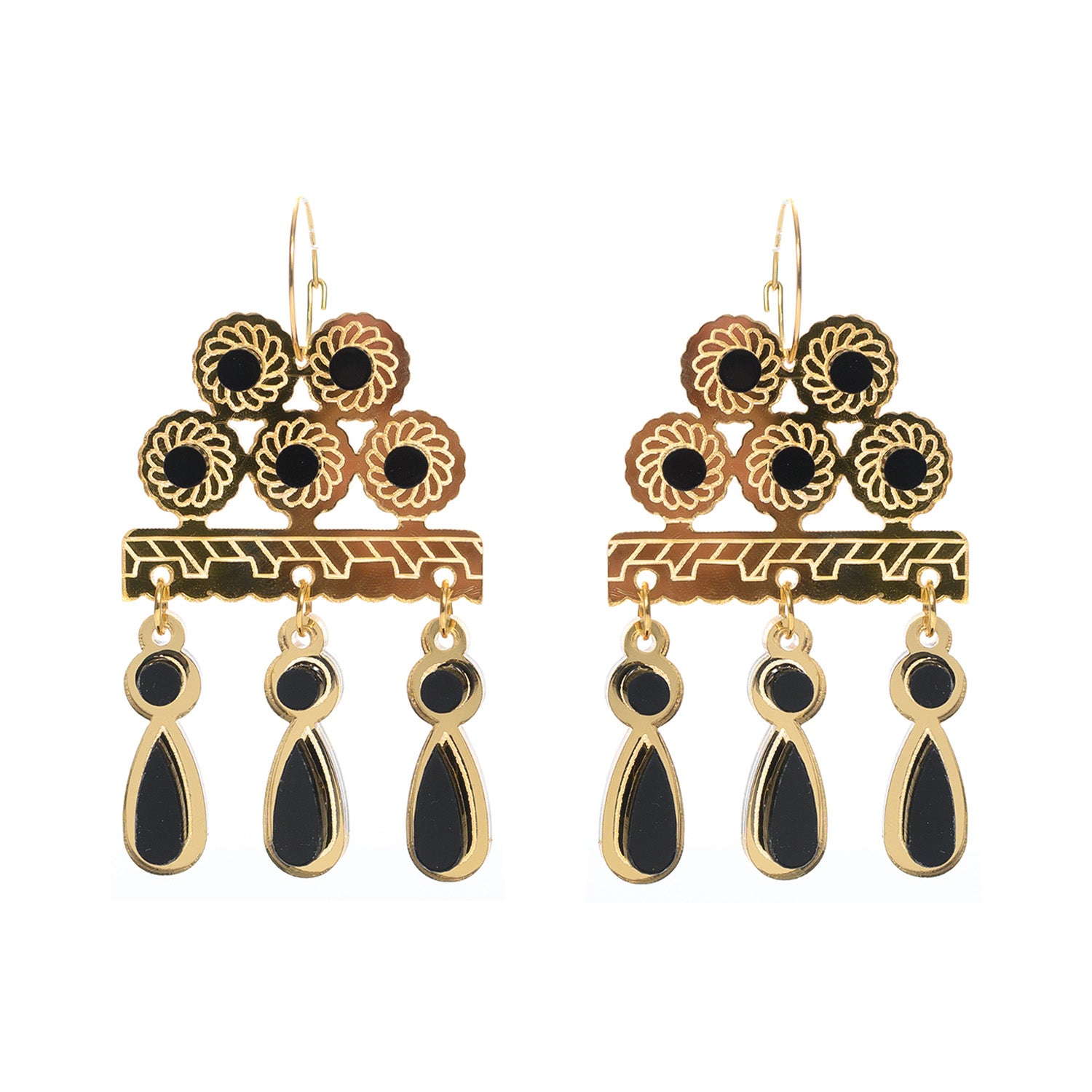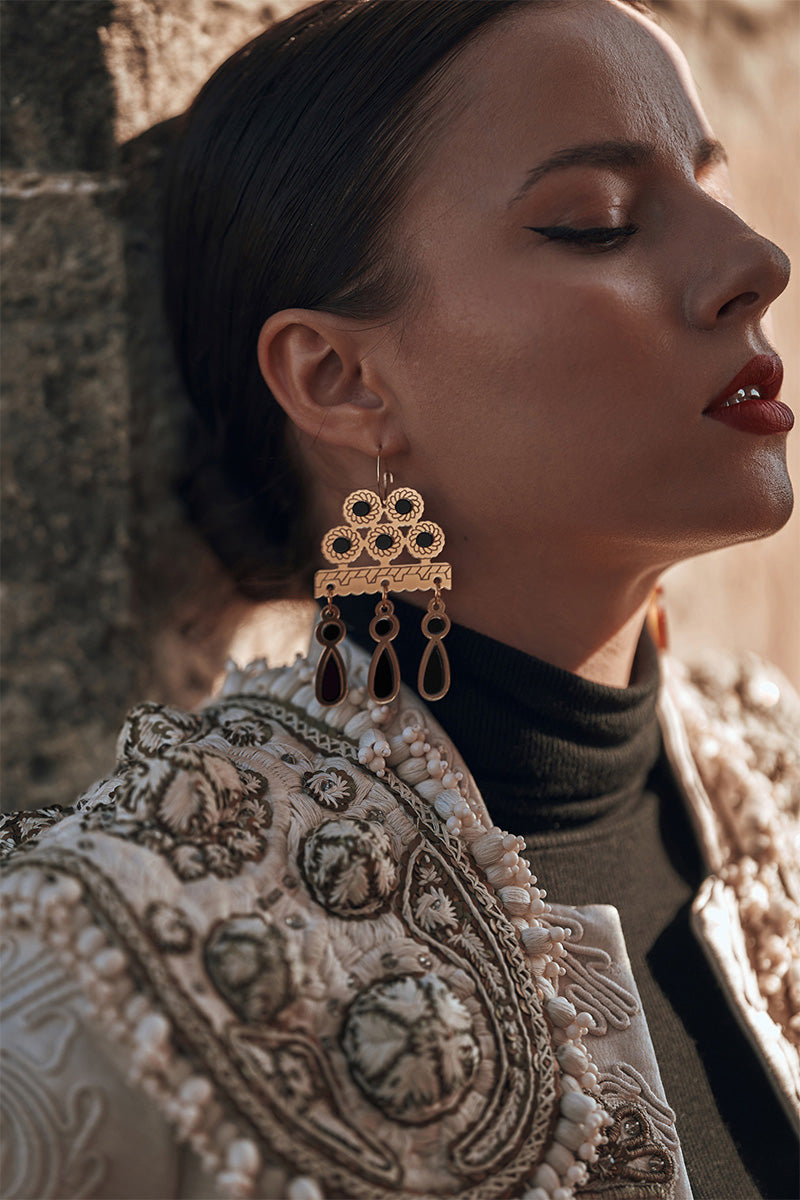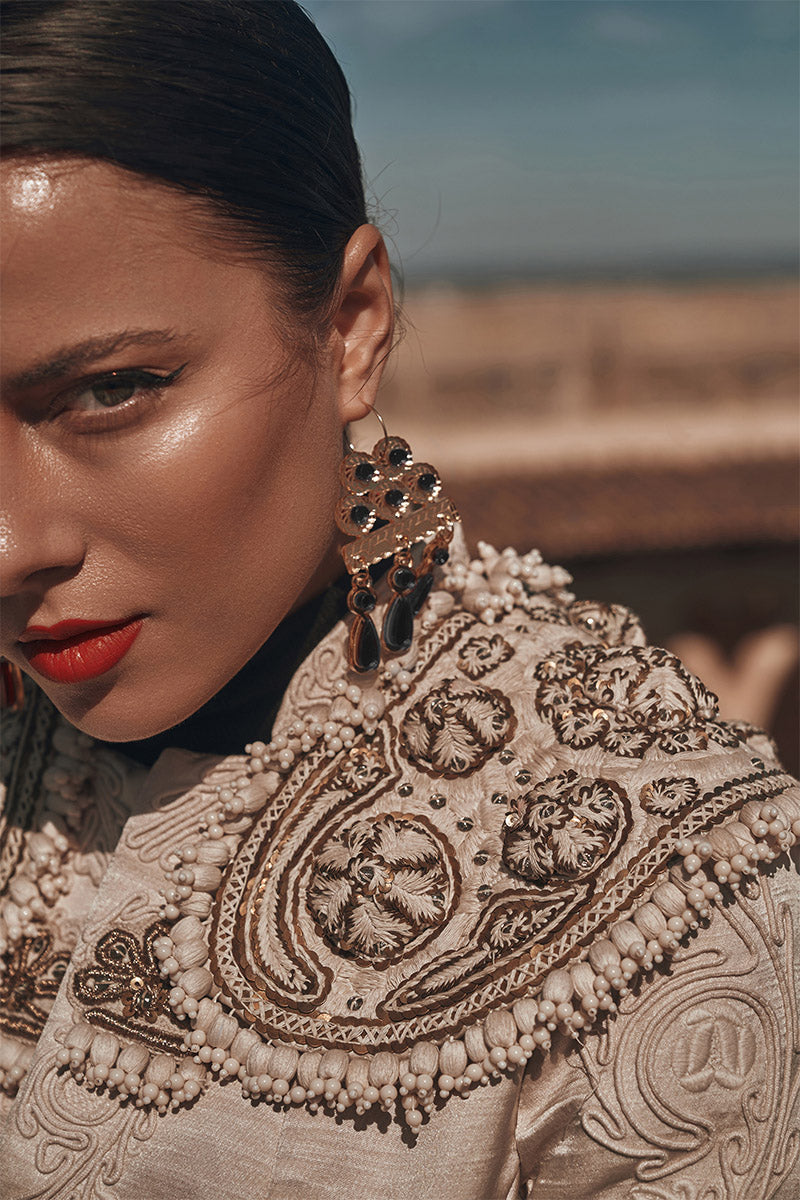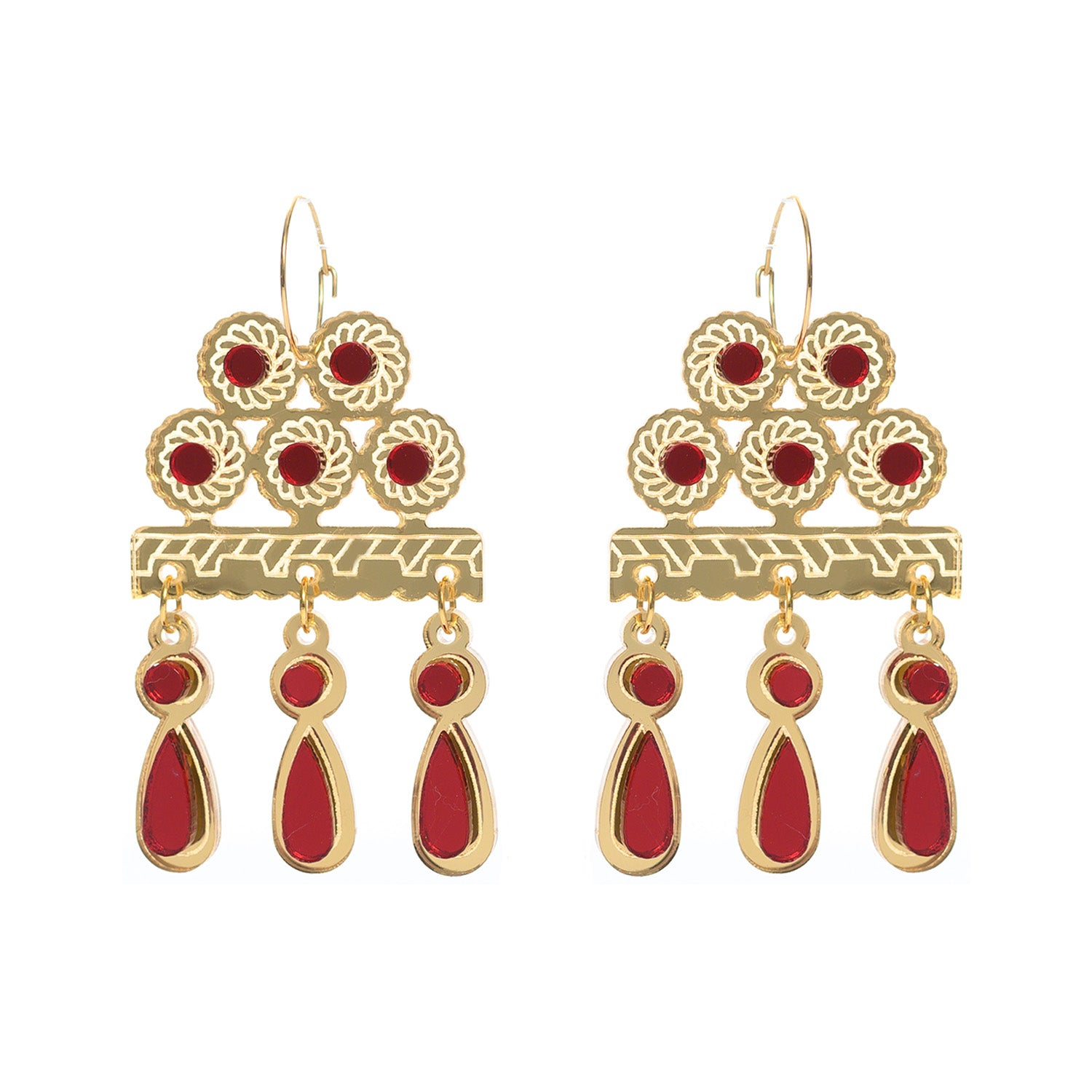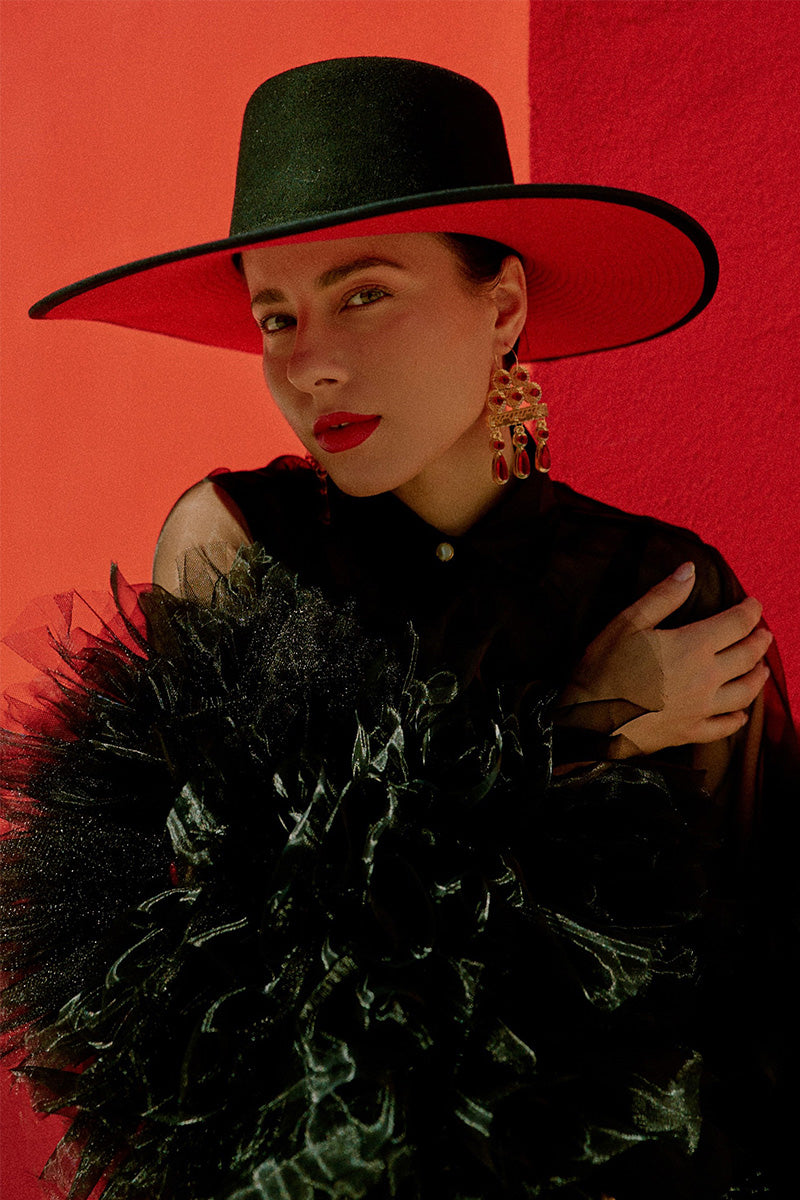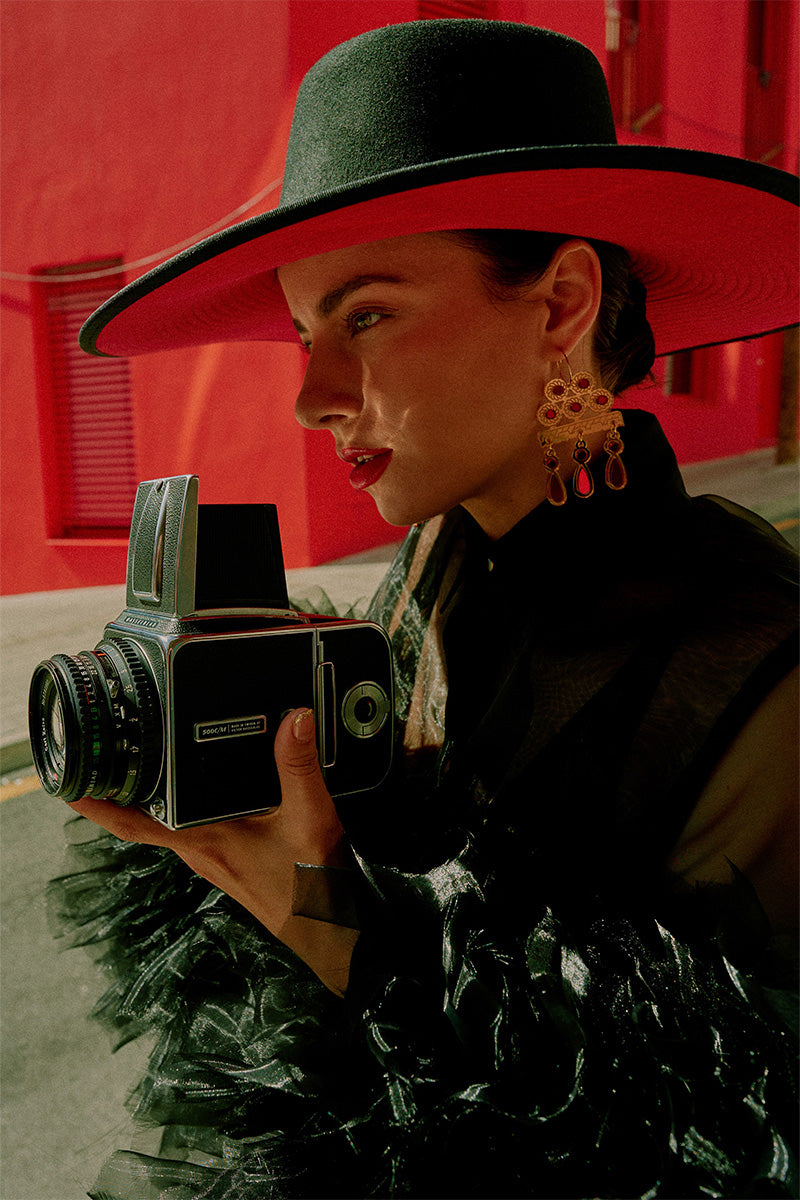 състав: акрил, хипоалергенна медицинска стомана
размер: 88 х 43 мм
тегло: 7,3 грама

Introducing the Torero Earrings, a bold and daring statement piece that exudes confidence and style. Inspired by the intricate embroidery seen on traditional bullfighter's jackets, this earring design is a true representation of Spanish culture and heritage. The Torero Earrings come in two stunning colorways - black and red - allowing you to choose the one that best complements your personal style.

materials: acrylic, hypoallergenic stainless steel
size: 88 x 43 mm
earring weight: 7,3 grams
Little extras
Let's make it special
Want to make things a bit extra special by adding a personalised note? No problem! Just send us a message via our contact form.
Packaging & Shipping
All orders will be beautifully packaged using small sturdy ECO Friendly boxes and securely placed in 100% biodegradable, compostable satchels to ensure maximum protection during shipping.
Get in touch
Any questions about this item? Send us a message via our contact form and we will gladly give further details.
Reviews
A true craftsmanship!!! ❤️ …a great combination of colours & details turning into a very feminine yet powerful statement!
Conversation starters
Torero turned out to be quite the conversation starter and as an architect with a soft spot in my heart for Spanish and Moorish architecture that is more than welcome for me. In terms of practicality the earrings are really light and comfortable when waring them for longer periods of time.