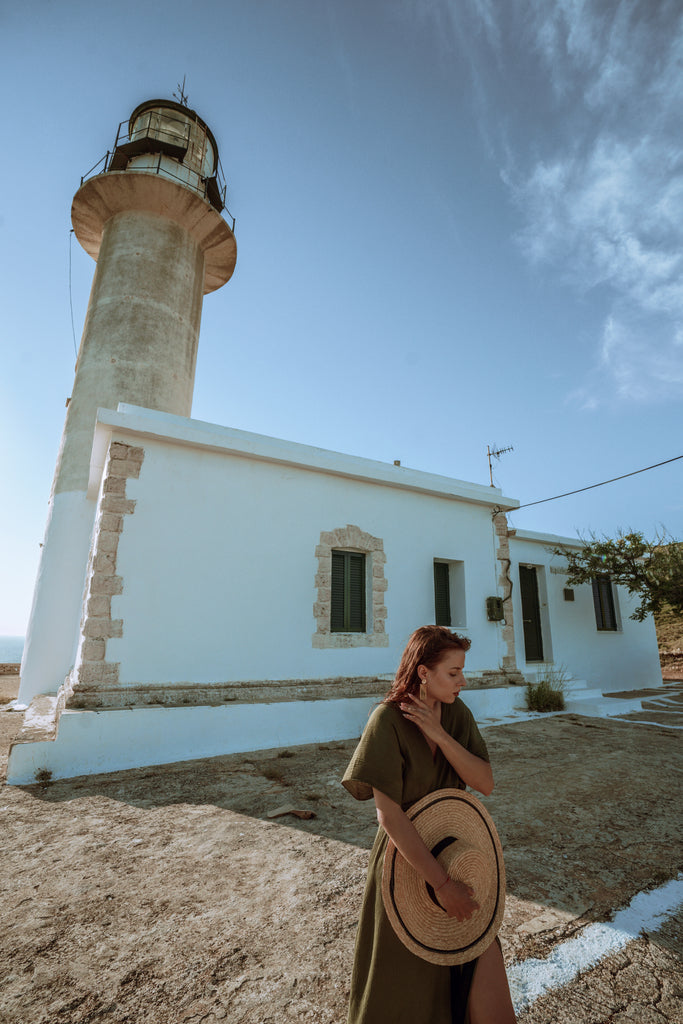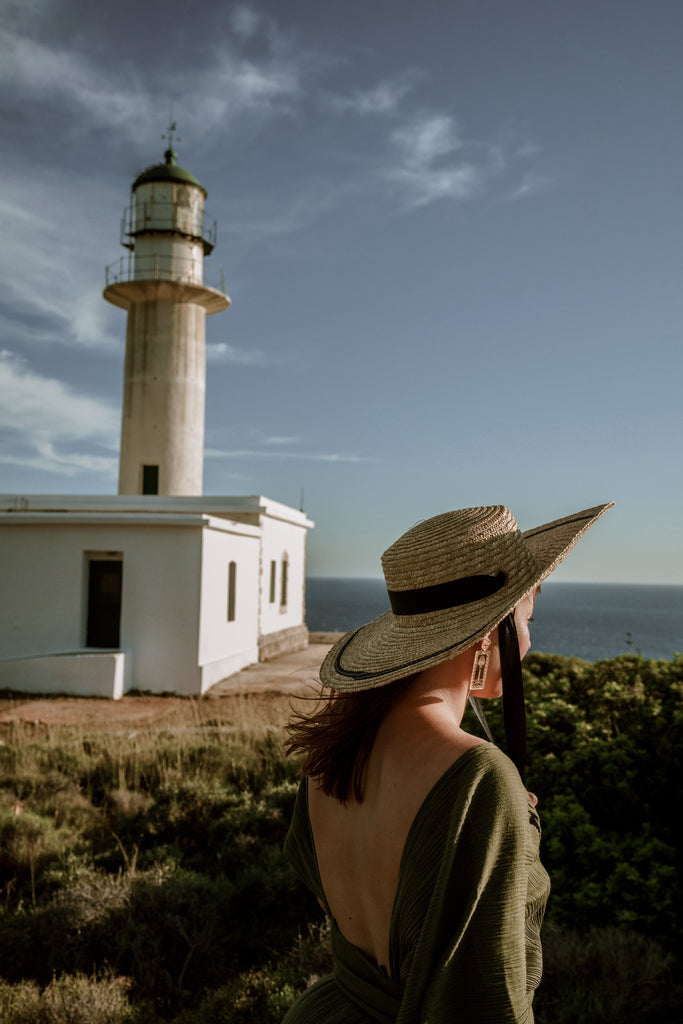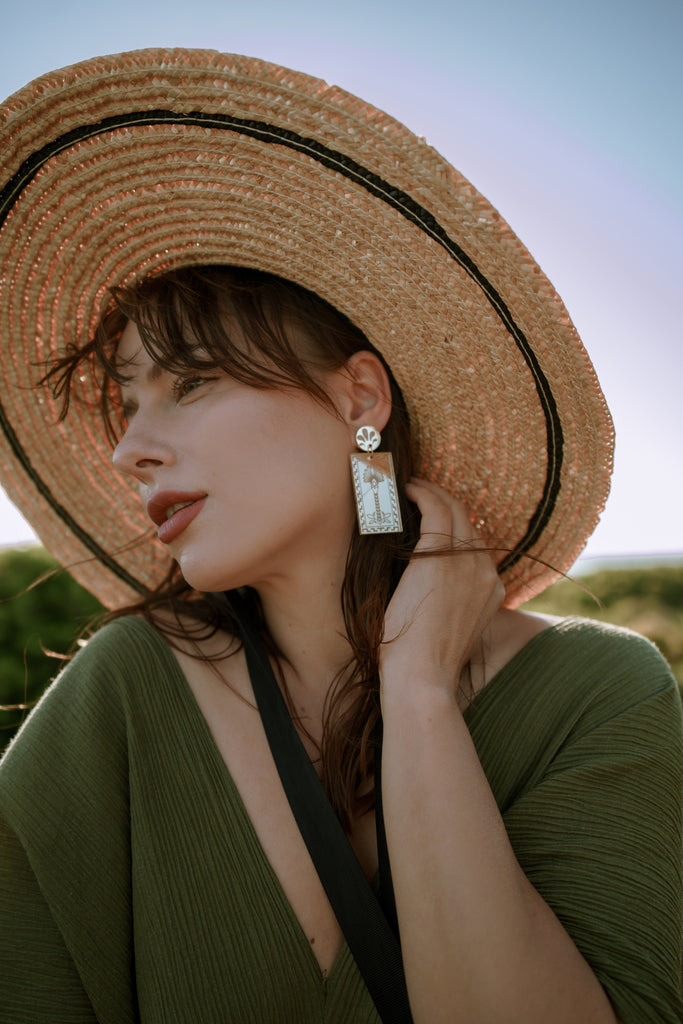 Когато застанеш до фара Gerogompos и се заслушаш в симфонията на вятъра и вълните, се връщаш там, където светлината от този фар е била посоката и надеждата за някого. Уловили паметта на йонийския вятър, Faros са вдъхновение и спомен за височината на палмите и величието на фара.


състав: акрил, хипоалергенна медицинска стомана размер: 27 х 64 мм
тегло: 5 грама
When you stand by the Gerogompos lighthouse and listen to the melodic symphony of the wind and waves, you cannot help but to return to where once the rays from this lighthouse were the a guiding light and beacon of hope for someone lonely traveller. Capturing the memory of the Ionian wind, the Faros earrings are an inspiration and reminder of the tall palm trees and the majestic stature of the lighthouse.

materials: acrylic, hypoallergenic stainless steel
size: 27 x 64 mm
weight: 5 grams
Little extras
Let's make it special
Want to make things a bit extra special by adding a personalised note? No problem! Just send us a message via our contact form.
Packaging & Shipping
All orders will be beautifully packaged using small sturdy ECO Friendly boxes and securely placed in 100% biodegradable, compostable satchels to ensure maximum protection during shipping.
Get in touch
Any questions about this item? Send us a message via our contact form and we will gladly give further details.