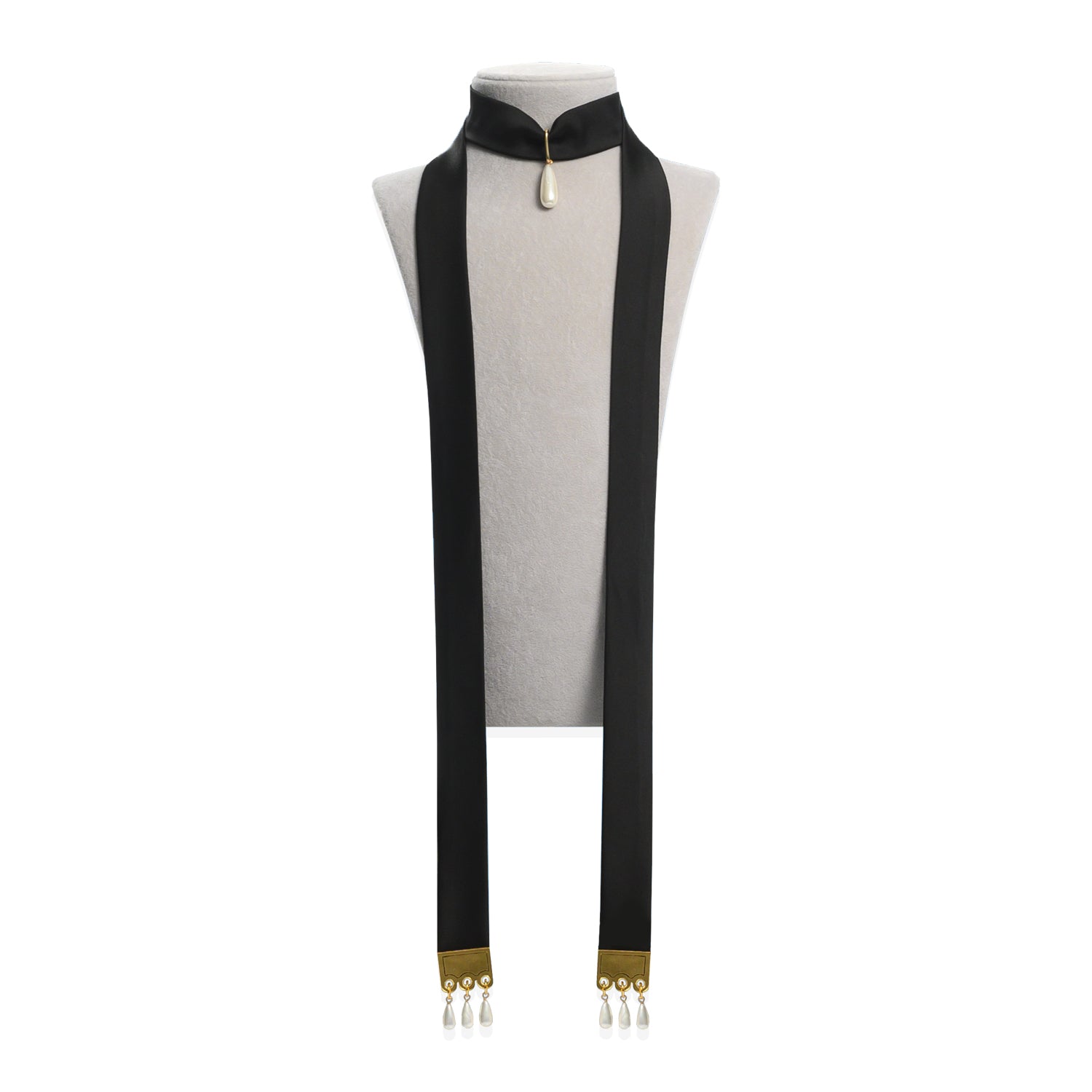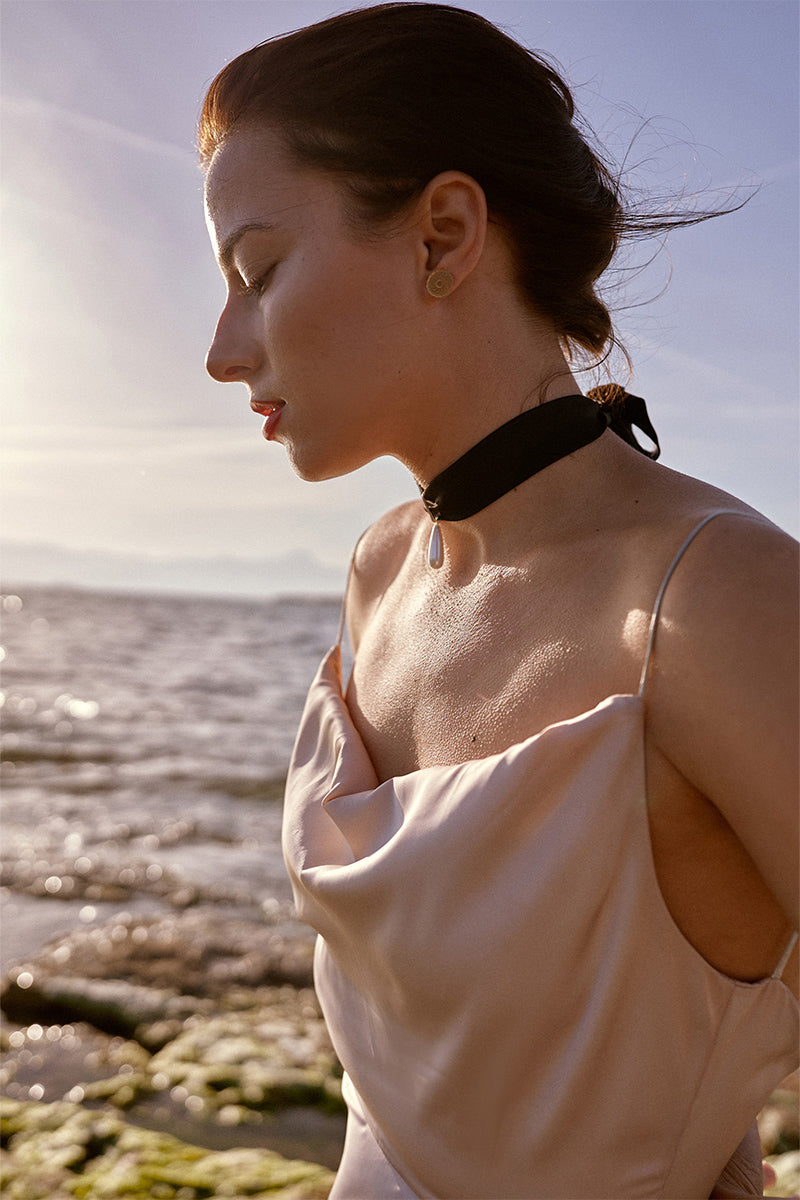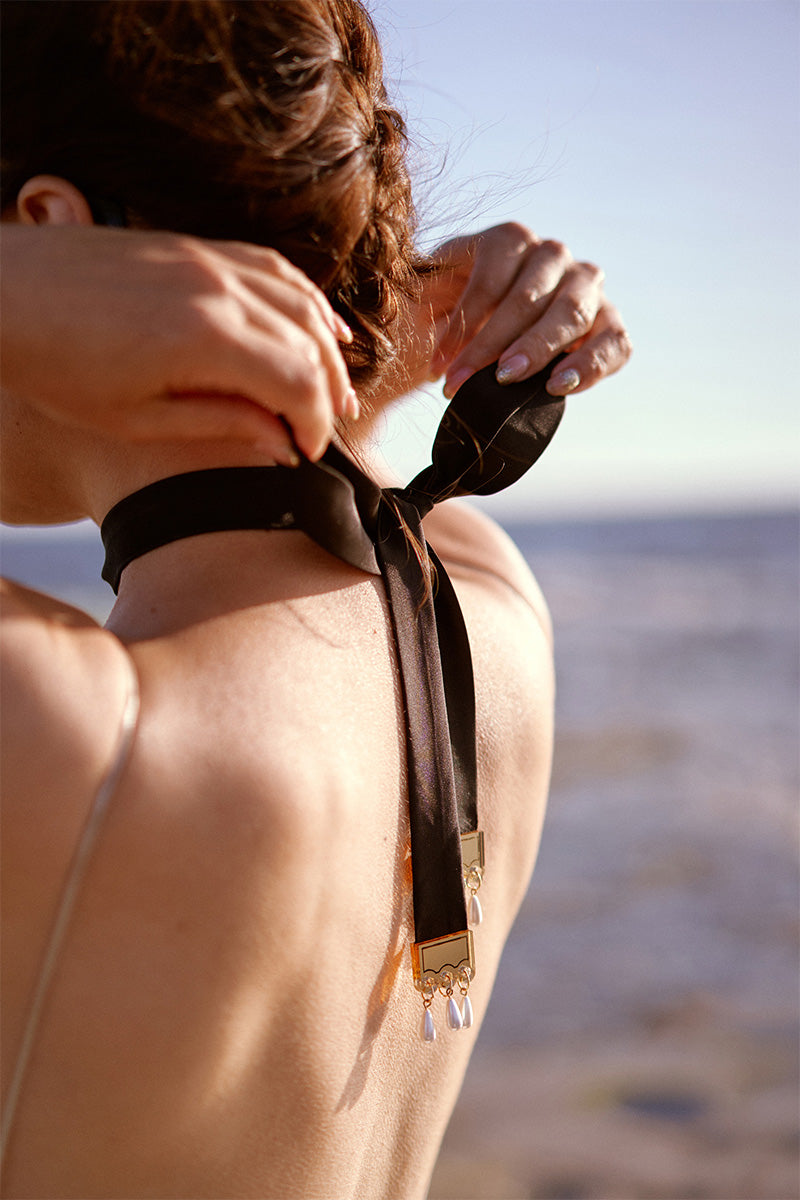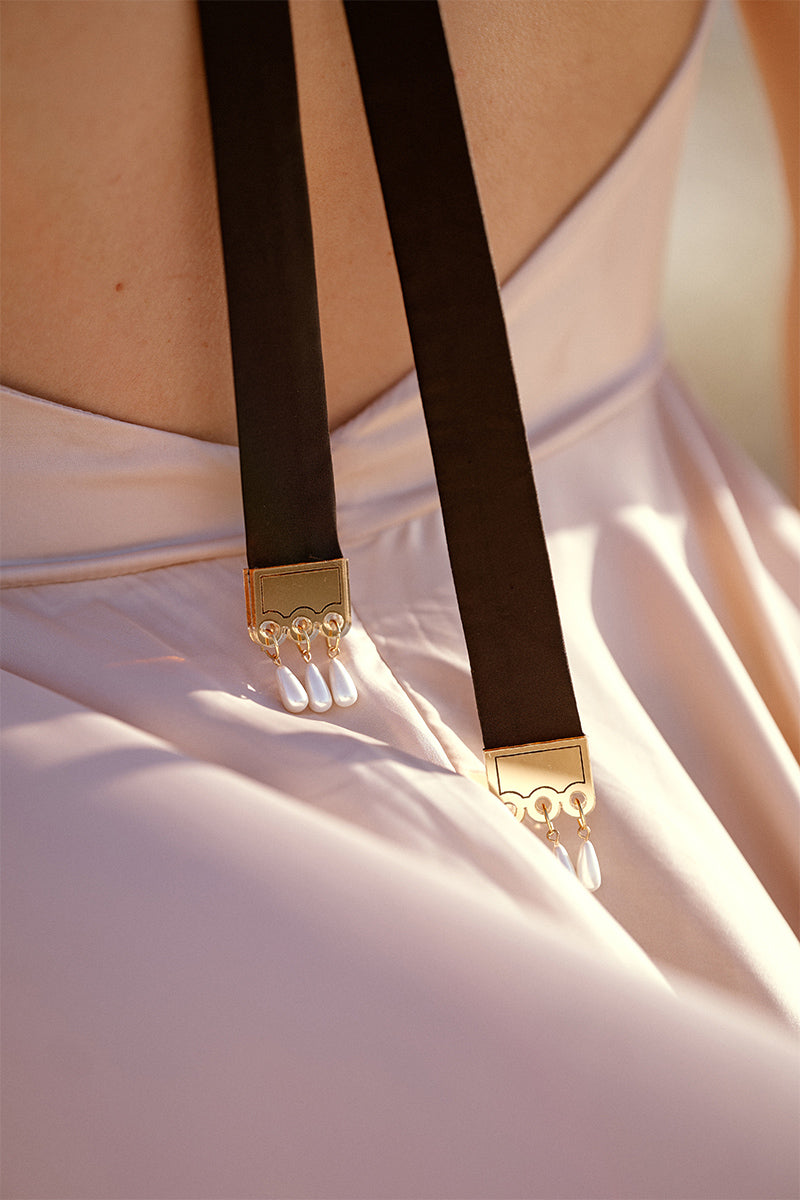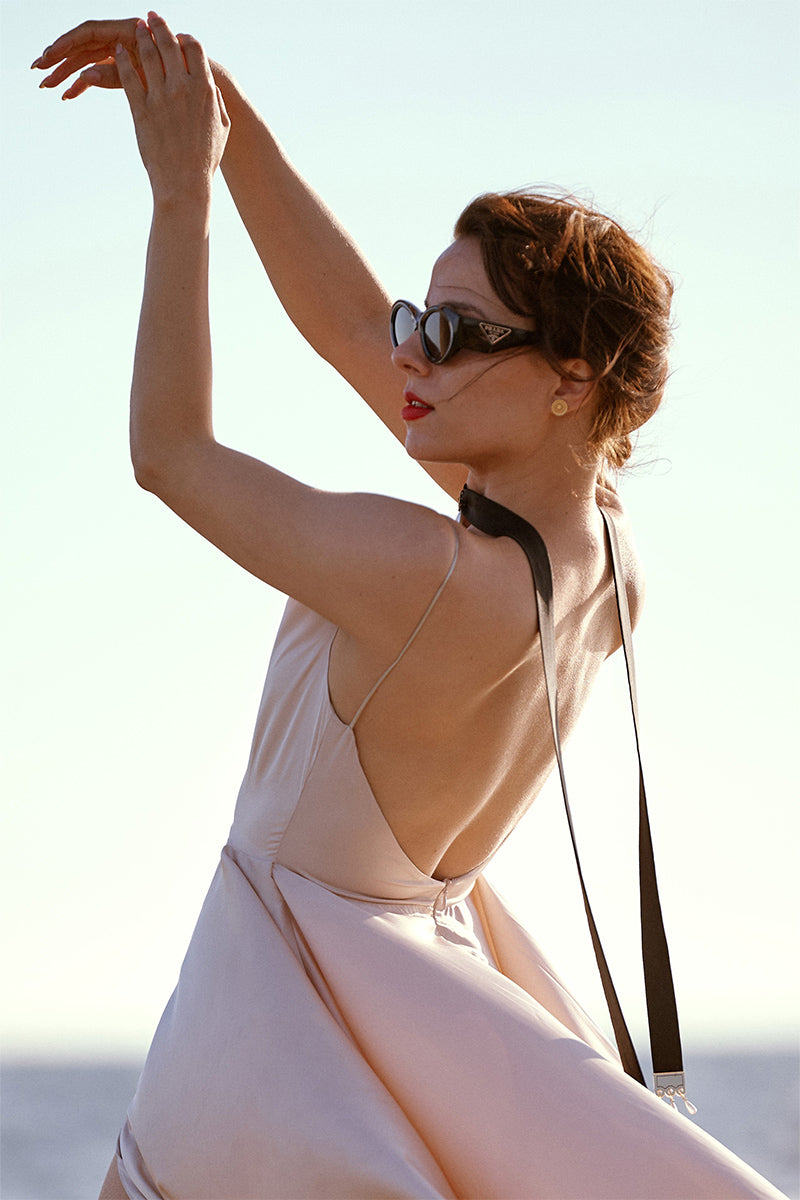 състав: акрил, хипоалергенна медицинска стомана, перли, коприна
размер: 1340 х 26 мм

Introducing our first Personal Conversations statement necklace, Noche de Seda. This Majorica pearl silk necklace evokes the magic of summer nights and the allure of backless dresses. The name, which translates to "Silk Night" in Spanish, captures the luxurious and sensual feel of this exquisite accessory.
Each of the seven lustrous Majorica pearls was handpicked individually to ensure a consistent, luxurious and polished look. The flowing black ribbon creates a timeless look that adds grace and refinement to any outfit while sitting quietly around your neck and collarbone. As the pearls shimmer in the moonlight, their iridescent luster echoes the stars above. When you wear Noche de Seda, you feel as though you hold a piece of heaven. The gentle embrace of the fine silk caresses your skin, taking you to a place of timeless elegance, serenity, and sophistication.
With its versatile design, Noche de Seda can be worn as a choker or as a ribbon necklace and can be tied in several ways, making it a masterpiece of craftsmanship that will inspire and enchant all those who behold it. Indulge in the luxurious beauty of Noche de Seda and let it become your own personal night of enchantment.

It takes us 7 days to produce one Noche de Seda necklace.

materials: acrylic, hypoallergenic stainless steel, pealrs, silk
size: 1340 x 26 mm

Little extras
Let's make it special
Want to make things a bit extra special by adding a personalised note? No problem! Just send us a message via our contact form.
Packaging & Shipping
All orders will be beautifully packaged using small sturdy ECO Friendly boxes and securely placed in 100% biodegradable, compostable satchels to ensure maximum protection during shipping.
Get in touch
Any questions about this item? Send us a message via our contact form and we will gladly give further details.
Reviews
Мечтан модел колие
Невероятна изработка и внимание към всеки детайл.Винаги привличам всички погледи когато съм с него.Благодаря,че творите и ви има🙂
Любов от пръв поглед
Още при обявяването му веднага се припознах в тоя колие! Нежно, разнообразно, красиво. Не виждам как би могло да омръзне. Това, че е от коприна го прави абсолютно недразнещо за кожата. Носих го в 38-градусова жега без изобщо да го усетя. Определено е свежо и приятно разнообразие сред морето от еднотипни аксесоари на пазара в момента!
Elegant yet passionate
Noche de seda necklace is a stunning piece which is really elegant and classy yet really passionate and sexy. It effortlessly draws attention to delicate parts of the body and gives you a sense of power and confidence. : )