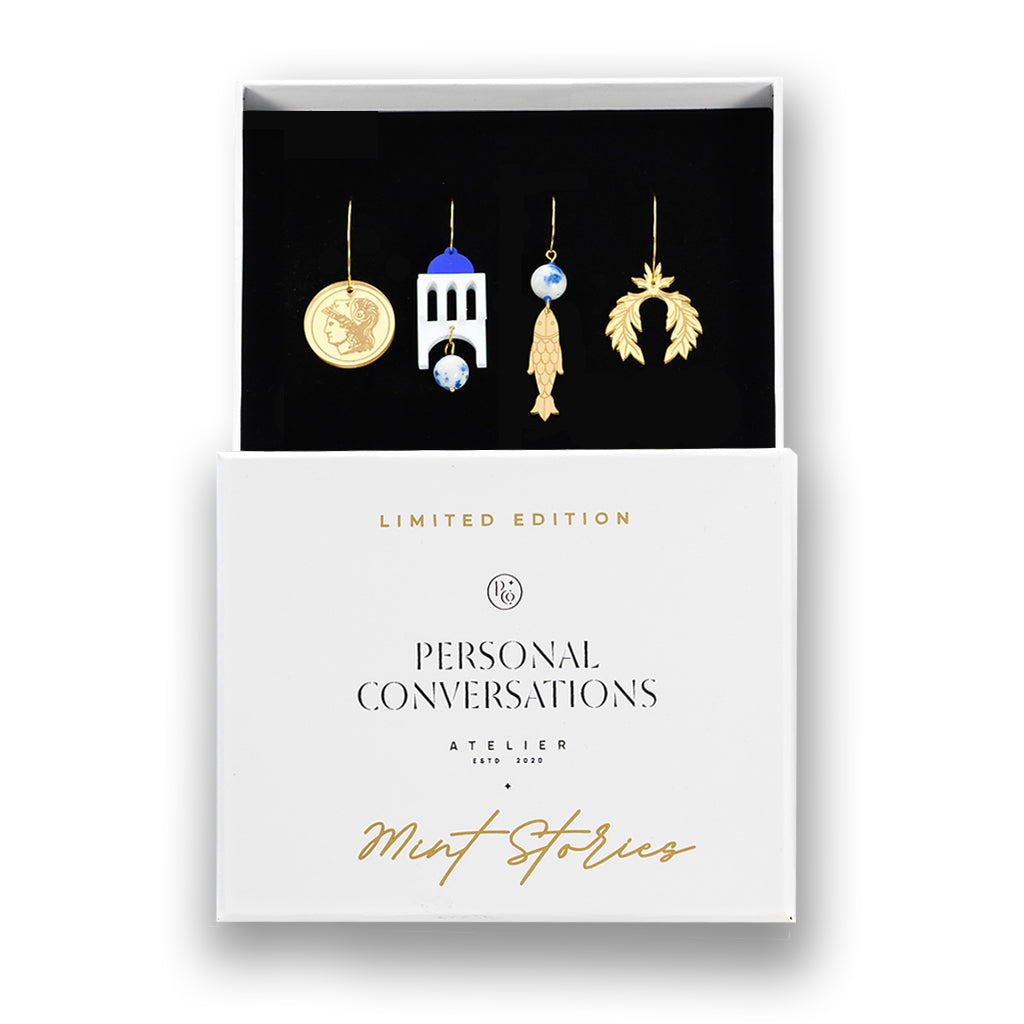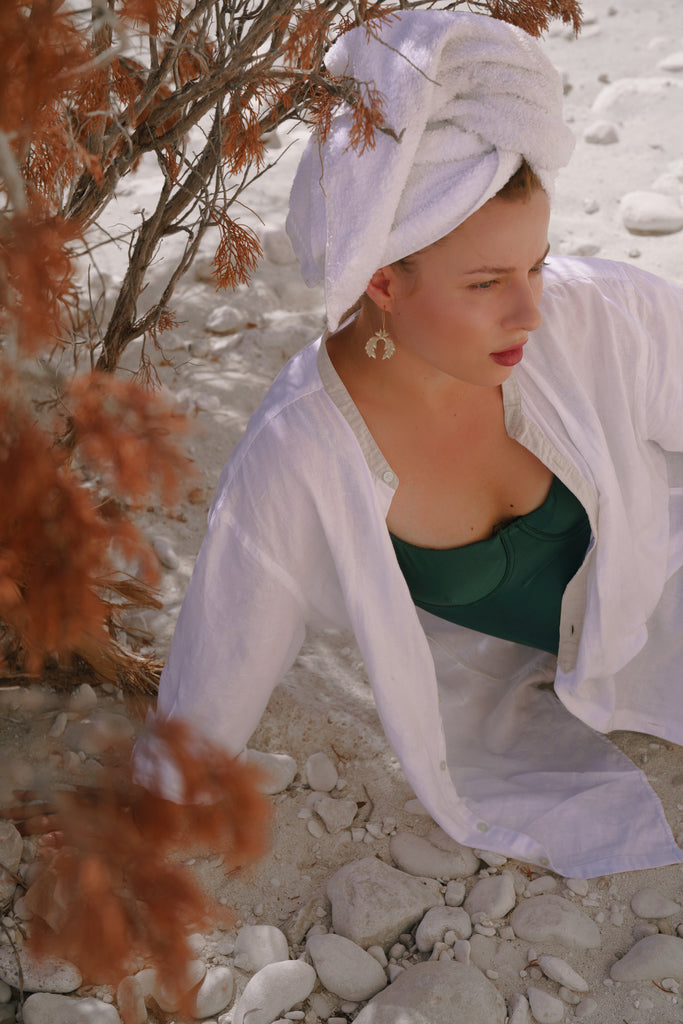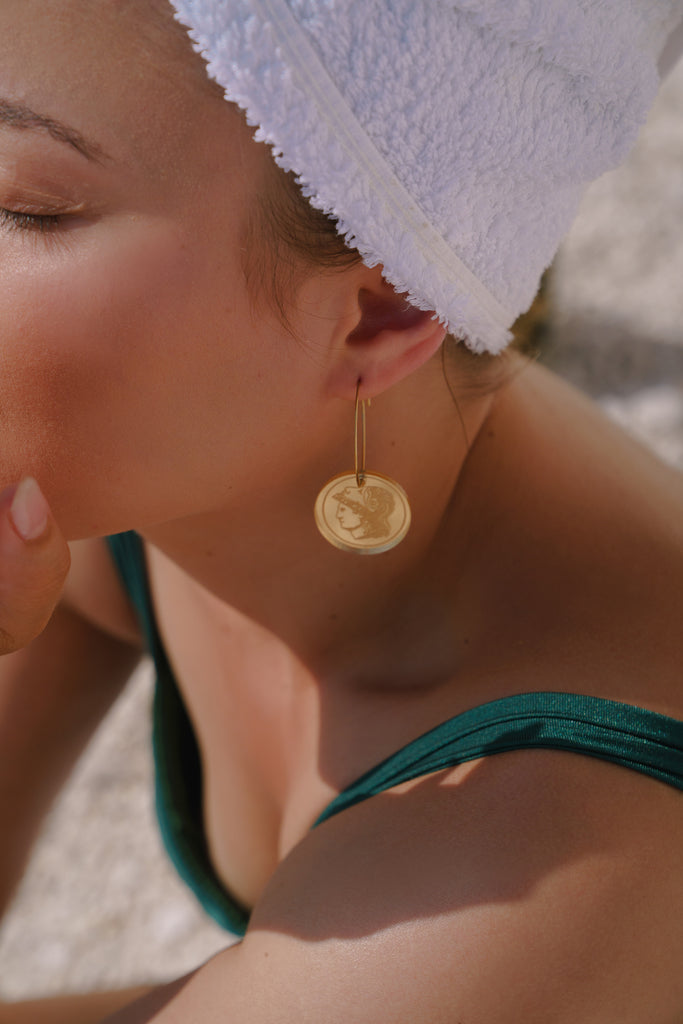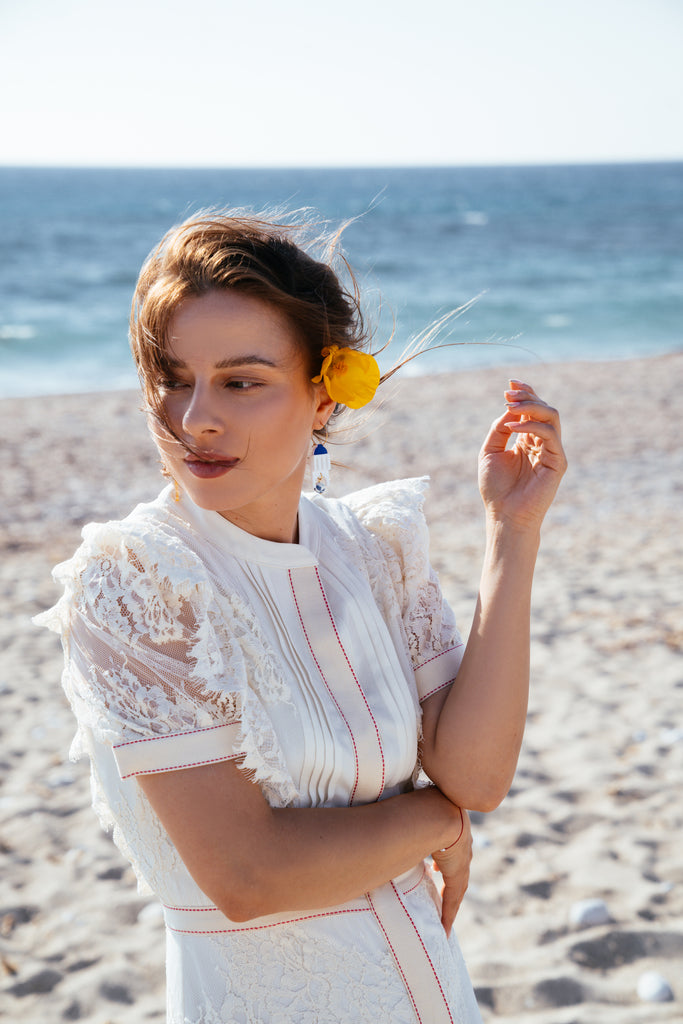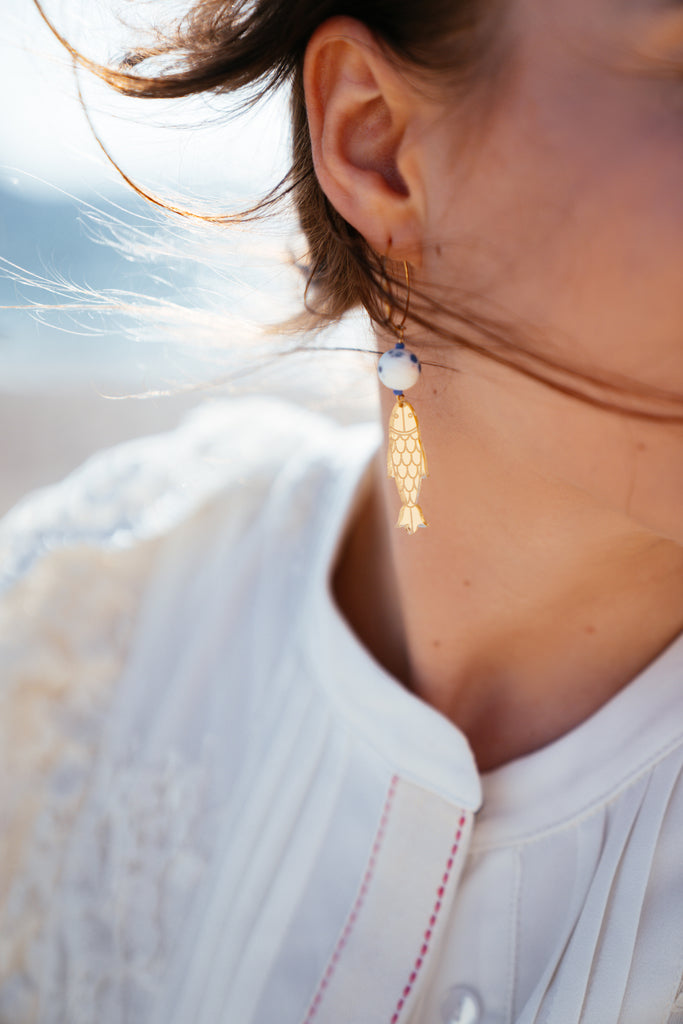 Представяме ви Zola - усещане за Гърция, побрано в една изключителна Mix & Match кутия, където всеки елемент, разказва история.

Носеща името на малко рибарско селище на остров Кефалония, Zola е едно от онези места, на които може да усетите автентичния дух на Гърция като опитате от сутрешния улов на местните рибари и поемете с лодка към тихи и диви плажове, достъпни само по вода...

Открийте красотата на пълната свобода и съчетавайте различно своите бижута в цели 6 комбинации!


състав: акрил, хипоалергенна медицинска стомана, ахат 


Introducing Zola! The essence of Greece, captured in an exclusive limited edition Mix & Match box, where each element tells a story.

Named after a small fishing village located on the island of Kefalonia, Zola is one of those places where you can authentically experience the spirit of a Greece! Whether you enjoy a homemade meal from the local fishermen's catch of the day, or you decide to take a boat to a secluded beach, dare to write the story of your eternal summer. 

Experience the beauty of freedom as you discover the 6 unique combinations in which you can style the Zola earrings!

materials: acrylic, hypoallergenic stainless steel, agate
Little extras
Let's make it special
Want to make things a bit extra special by adding a personalised note? No problem! Just send us a message via our contact form.
Packaging & Shipping
All orders will be beautifully packaged using small sturdy ECO Friendly boxes and securely placed in 100% biodegradable, compostable satchels to ensure maximum protection during shipping.
Get in touch
Any questions about this item? Send us a message via our contact form and we will gladly give further details.
Reviews
Прекрасен сет
Ех... Гърция ми е много на сърце- природа, история, изкуство и митология - един необятен свят! Обиците са много нежни, леки и красиви. Добавят интересен акцент към всяка визия и събират погледи. Харесва ми, че може да се съчетават както с по-официален стил, така и в ежедневието. Превърнаха се в любимото ми бижу за лятото.
Probably my most favorite set
I'm pretty sure I was the first one to order these earrings and I have zero regrets. They are absolutely beautiful and I love that each is different yet complements the others.
In love!
I'm in love with those earrings! I like the fact that I can make different combinations based on my outfit but I also love the symbolism behind them. Surprisingly, I like the pairs from both sides so I wear them two-sided depending on whether I need additional bling or not!