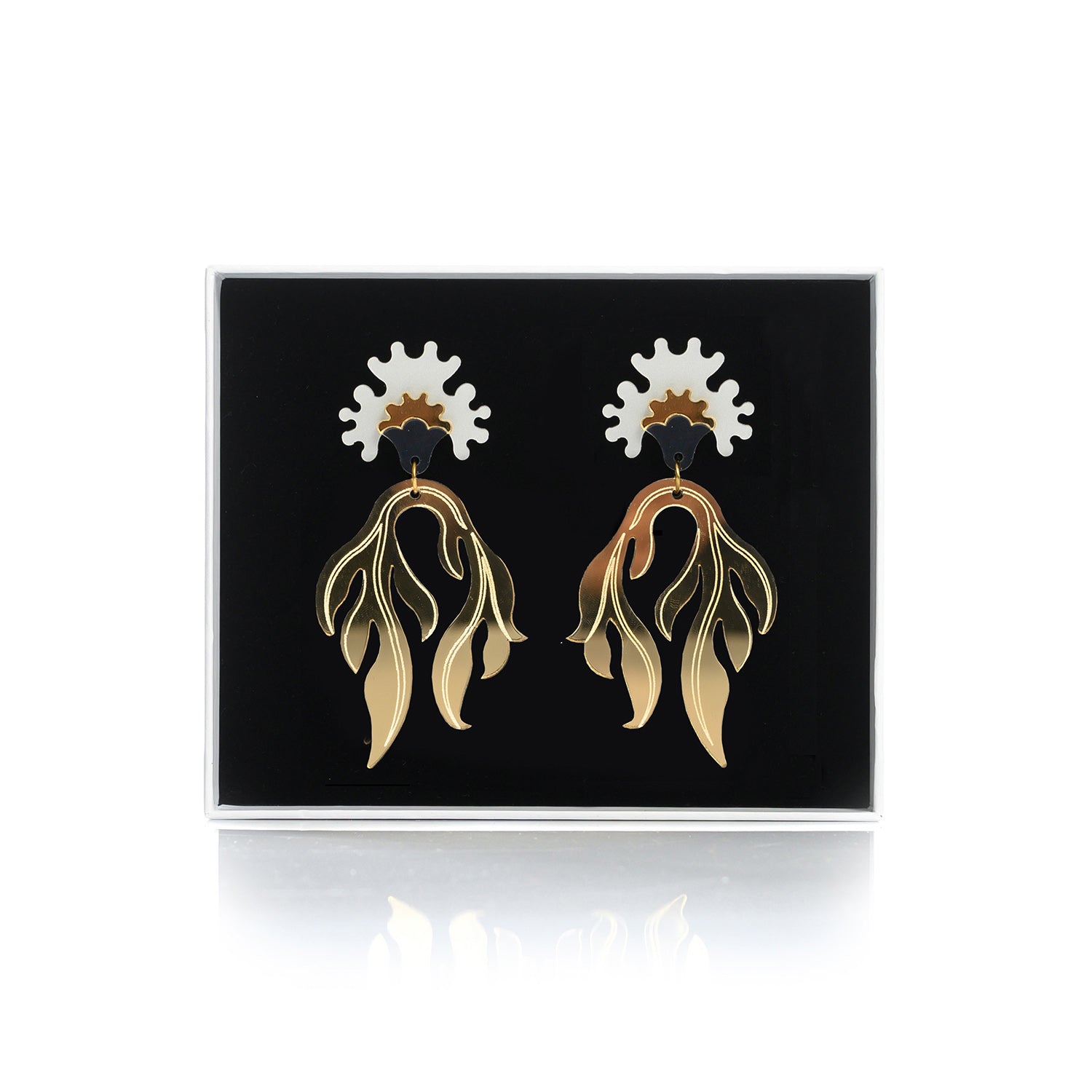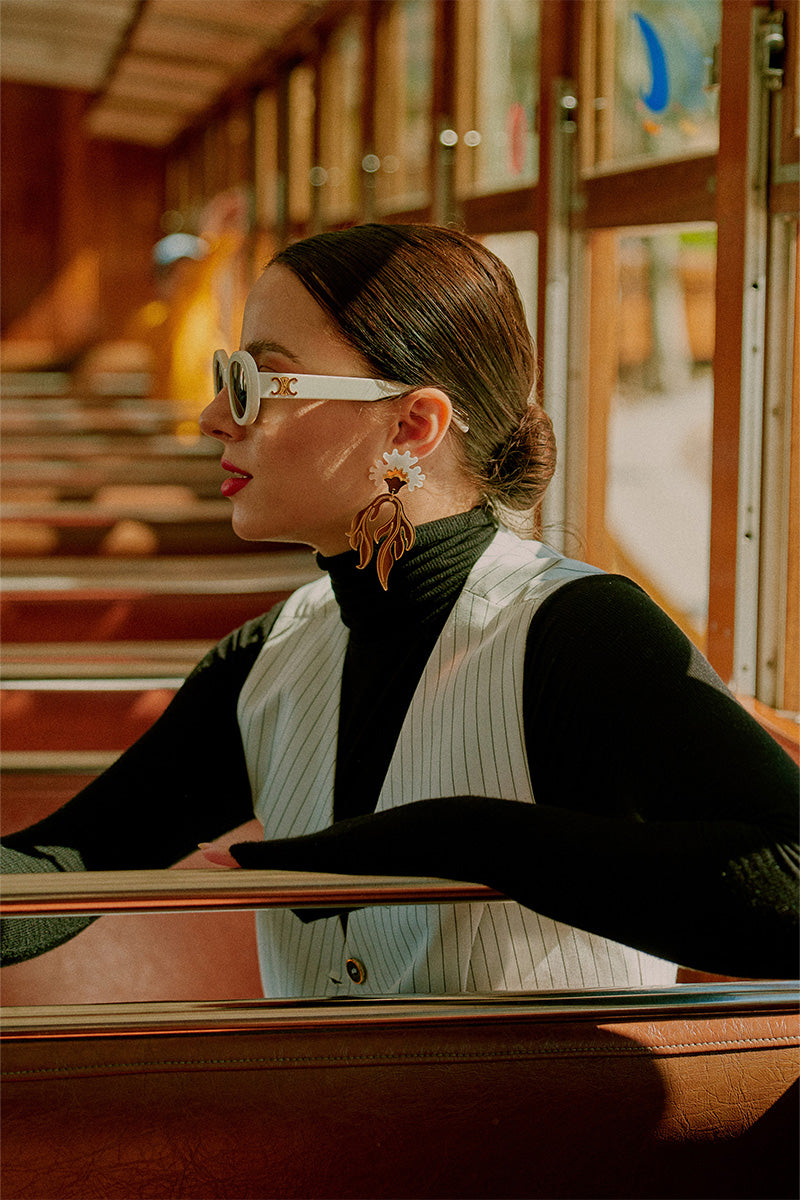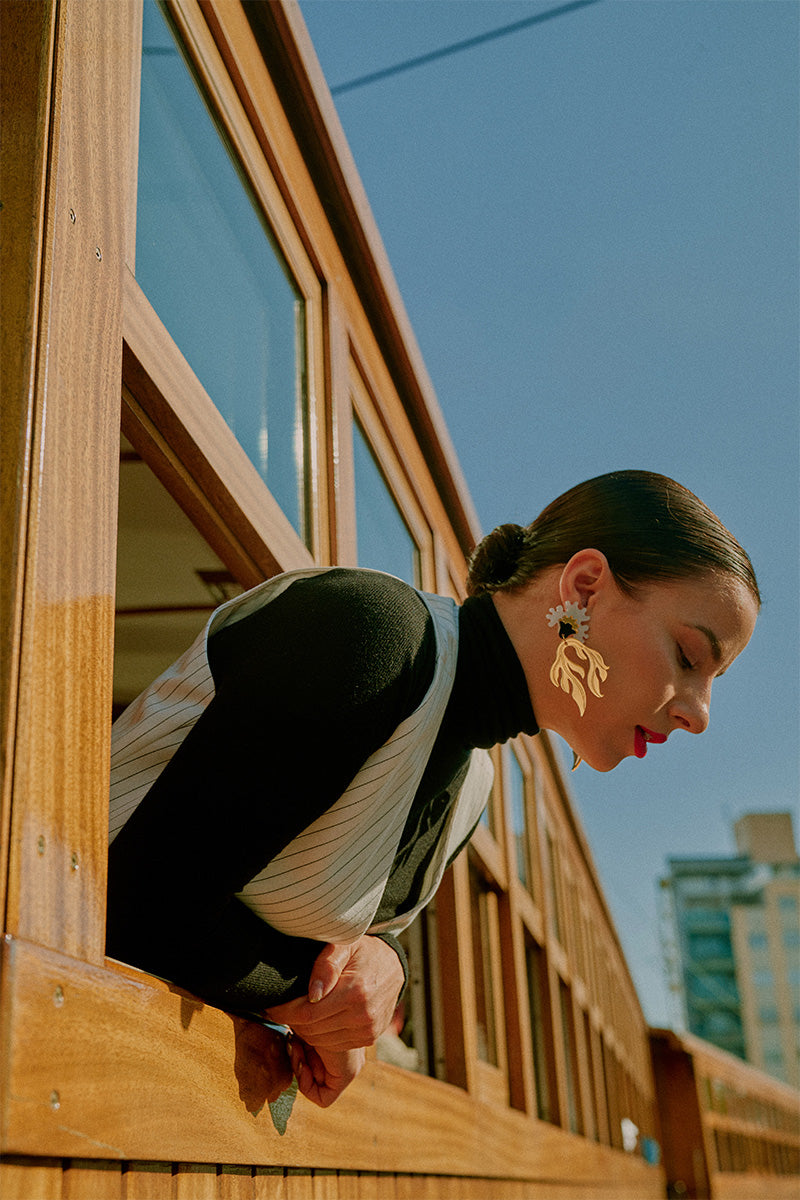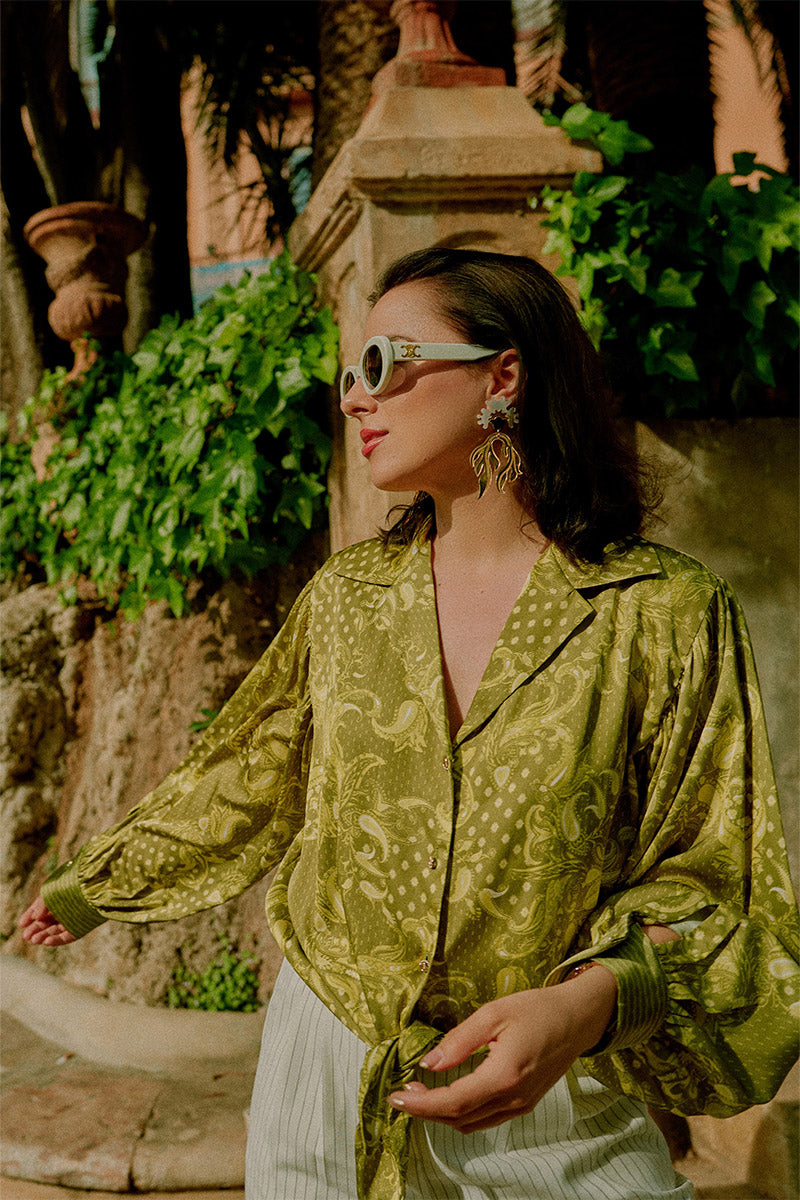 състав: акрил, хипоалергенна медицинска стомана
размер: 95 х 45 мм
тегло: 7 грама

Translated to English, "Fuego" means "fire," which perfectly captures the essence of the golden leaves that resemble fiery folklore shapes. The name evokes a sense of passion, intensity, and energy, which are all qualities that this dramatic earring design embodies. The delicate white carnation is perfectly complemented by the intricate golden leaves, which mimic the shapes of traditional Spanish folklore motifs. In addition, the carnation is Spain's national flower, making the Fuego Earring a true representation of Spanish culture and heritage. Crafted with the utmost attention to detail, the Fuego Earring is an elegant masterpiece that exudes sophistication and class. It is a beautiful fusion of traditional Spanish motifs with modern elegance, and its intricate design infused with meaningful symbols make it a unique and valuable addition to any jewelry collection.

materials: acrylic, hypoallergenic stainless steel
size: 95 x 45 mm
earring weight: 7 grams
Little extras
Let's make it special
Want to make things a bit extra special by adding a personalised note? No problem! Just send us a message via our contact form.
Packaging & Shipping
All orders will be beautifully packaged using small sturdy ECO Friendly boxes and securely placed in 100% biodegradable, compostable satchels to ensure maximum protection during shipping.
Get in touch
Any questions about this item? Send us a message via our contact form and we will gladly give further details.
Reviews
Fire & Feminine
This earrings are a combination of beauty, elegance and femininity, the best accent for a summer walk or a night out. I love the elements and the passion you feel the moment you put them on.