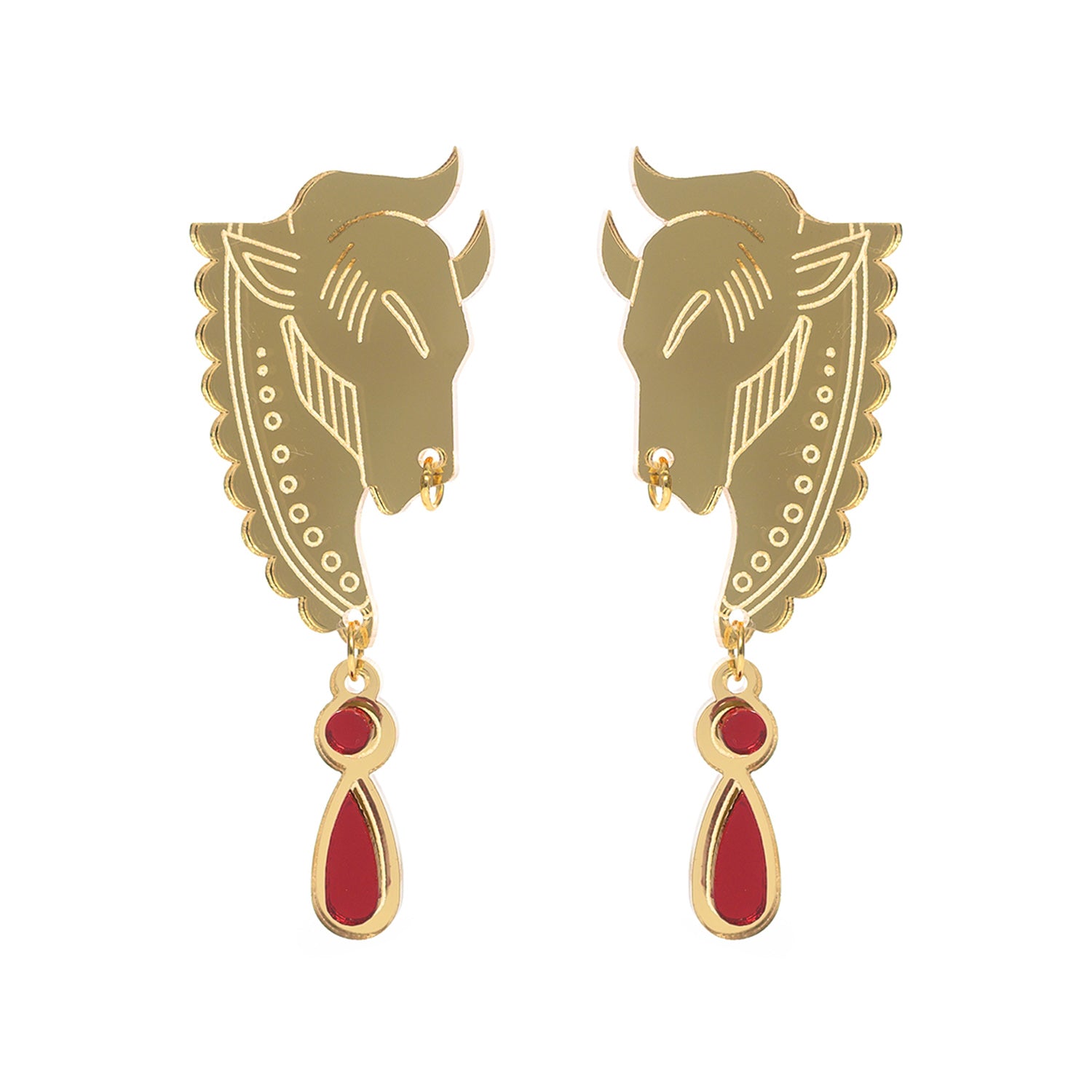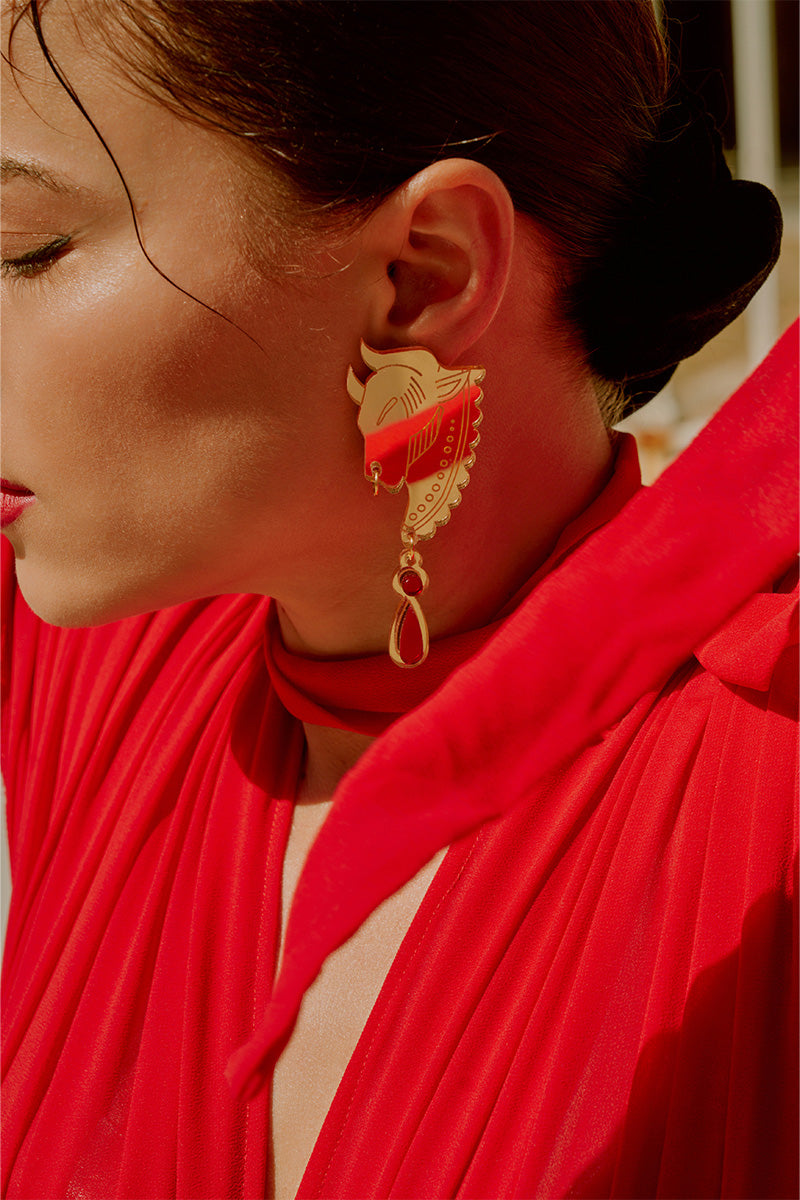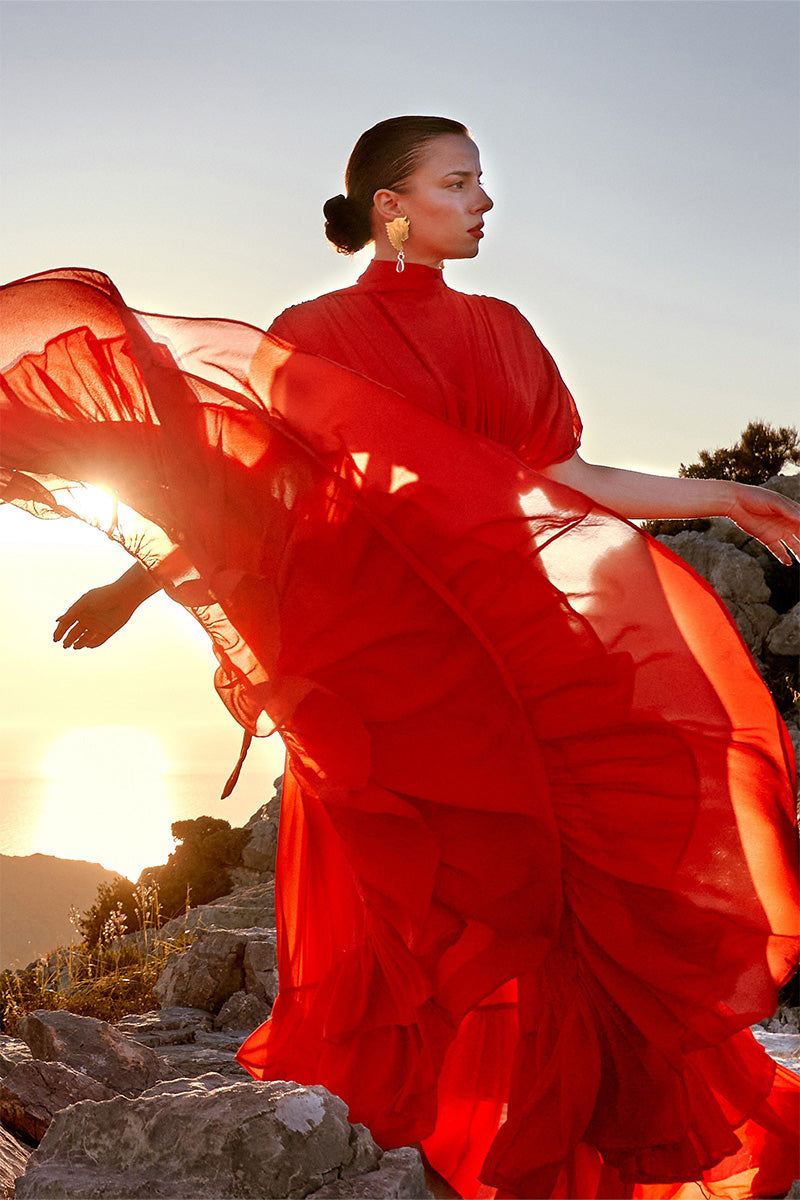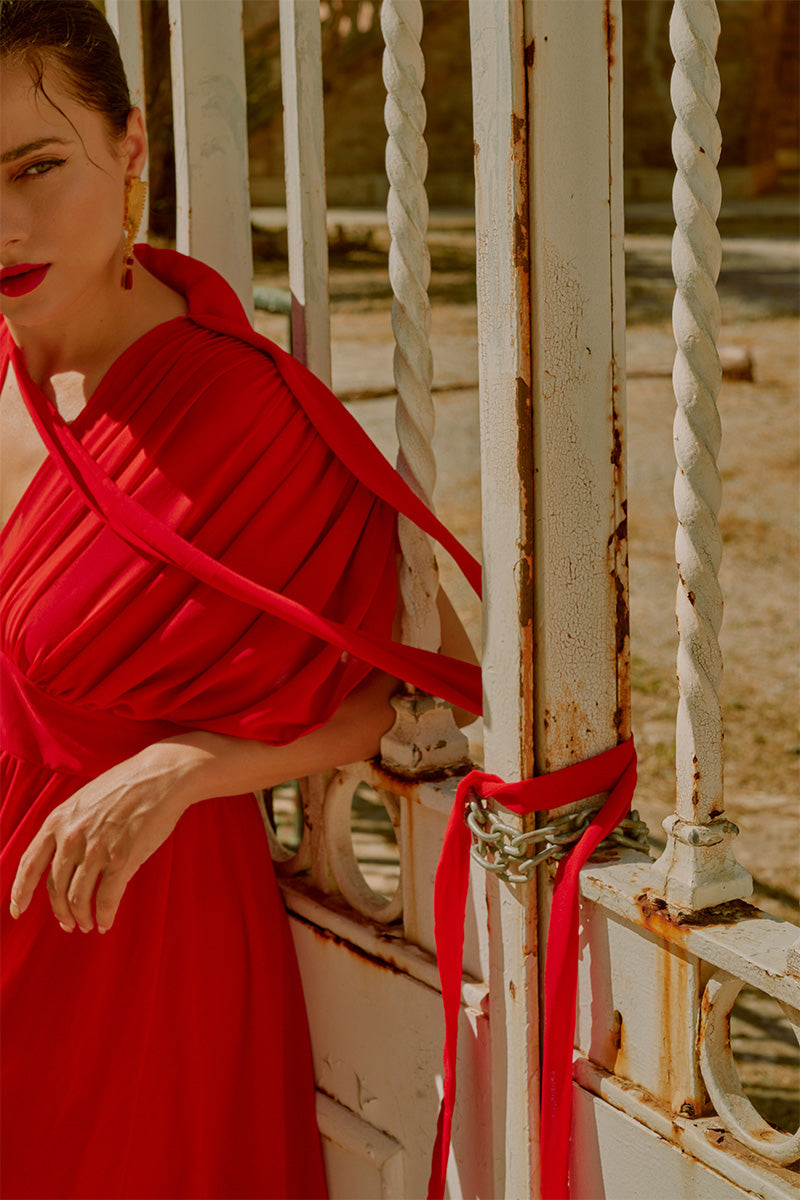 състав: акрил, хипоалергенна медицинска стомана размер: 88 х 36 мм
тегло: 5,2 грама
Introducing the El Toro Earrings, a stunning piece of jewelry that showcases Spain's rich cultural heritage and transforms bullfighting traditions into wearable art. This earring design depicts a regal golden bull head with intricate details, symbolizing the animal's strength and power. The dark red drop underneath adds a dramatic touch, creating a unique and striking look.
While bullfighting has been a controversial topic in Spain, the El Toro Earring celebrates the beauty and significance of the sport while rejecting animal cruelty and bringing attention to animal welfare. It acknowledges the cultural significance of the bullfighting tradition while transforming it into a symbol of strength and power that is celebrated in Spanish culture.

materials: acrylic, hypoallergenic stainless steel
size: 88 x 36 mm
earring weight: 5,2 grams
Little extras
Let's make it special
Want to make things a bit extra special by adding a personalised note? No problem! Just send us a message via our contact form.
Packaging & Shipping
All orders will be beautifully packaged using small sturdy ECO Friendly boxes and securely placed in 100% biodegradable, compostable satchels to ensure maximum protection during shipping.
Get in touch
Any questions about this item? Send us a message via our contact form and we will gladly give further details.
Reviews
Изключително ефектни, различни и удобни обеци, перфектни за официална или ежедневна визия! 🔥