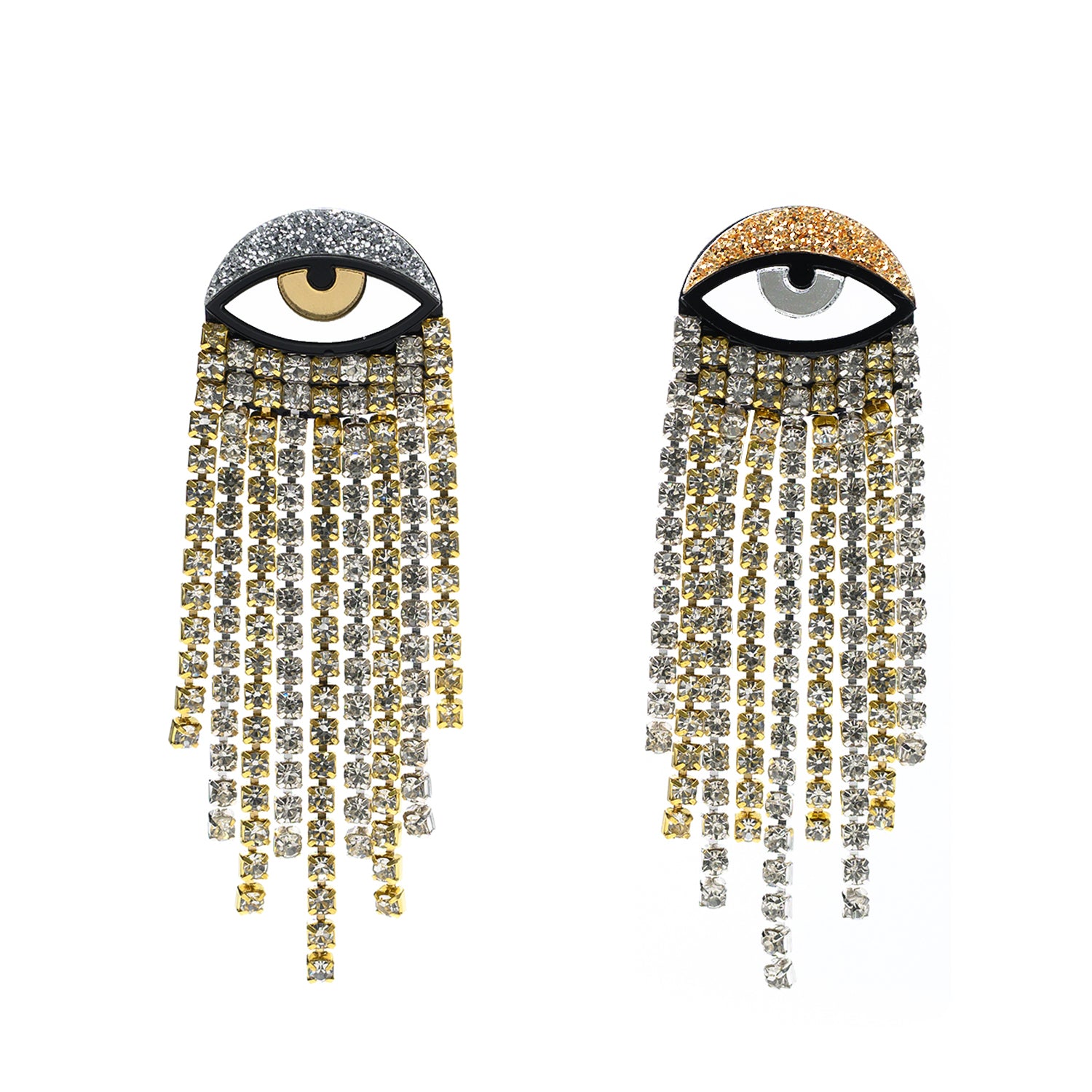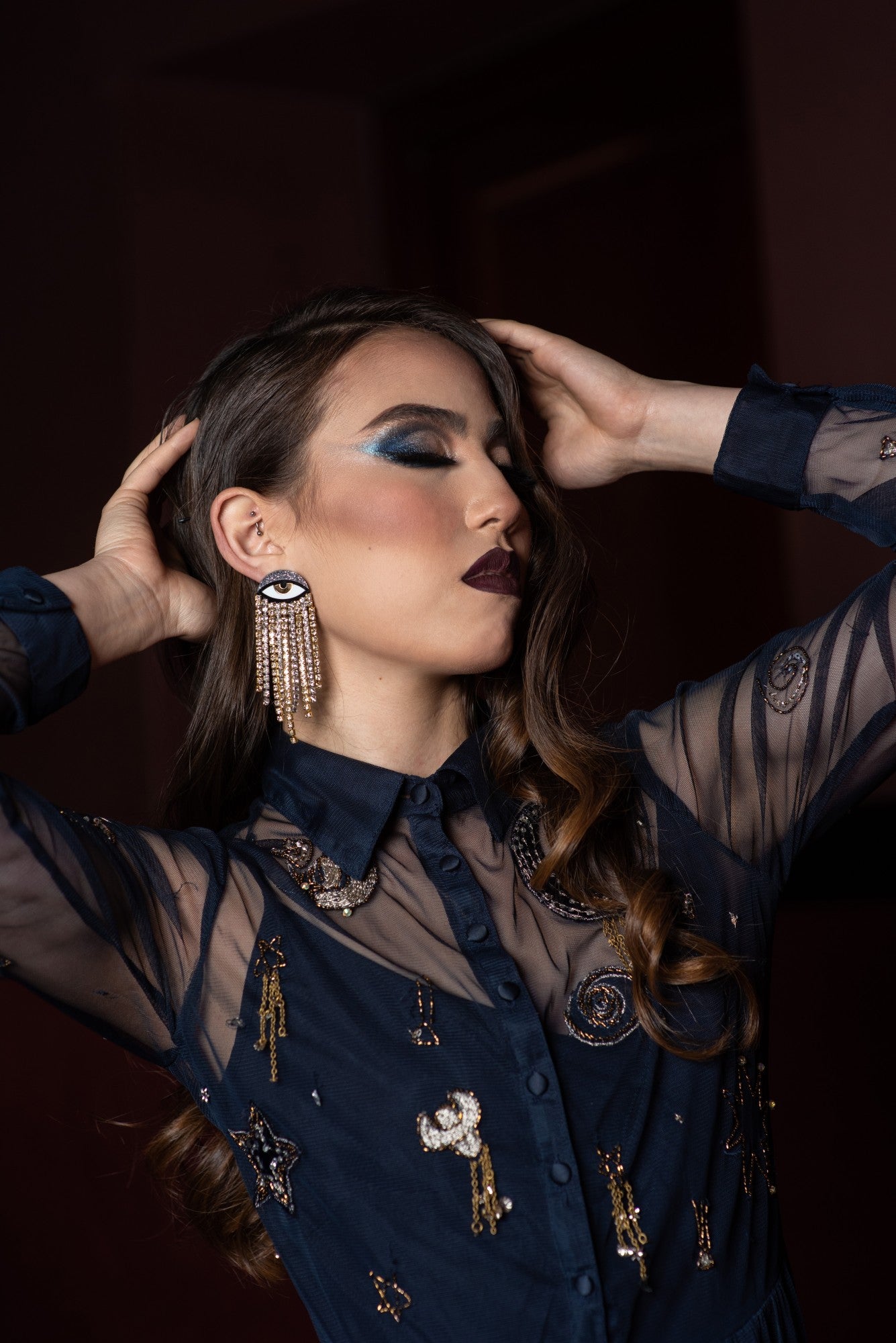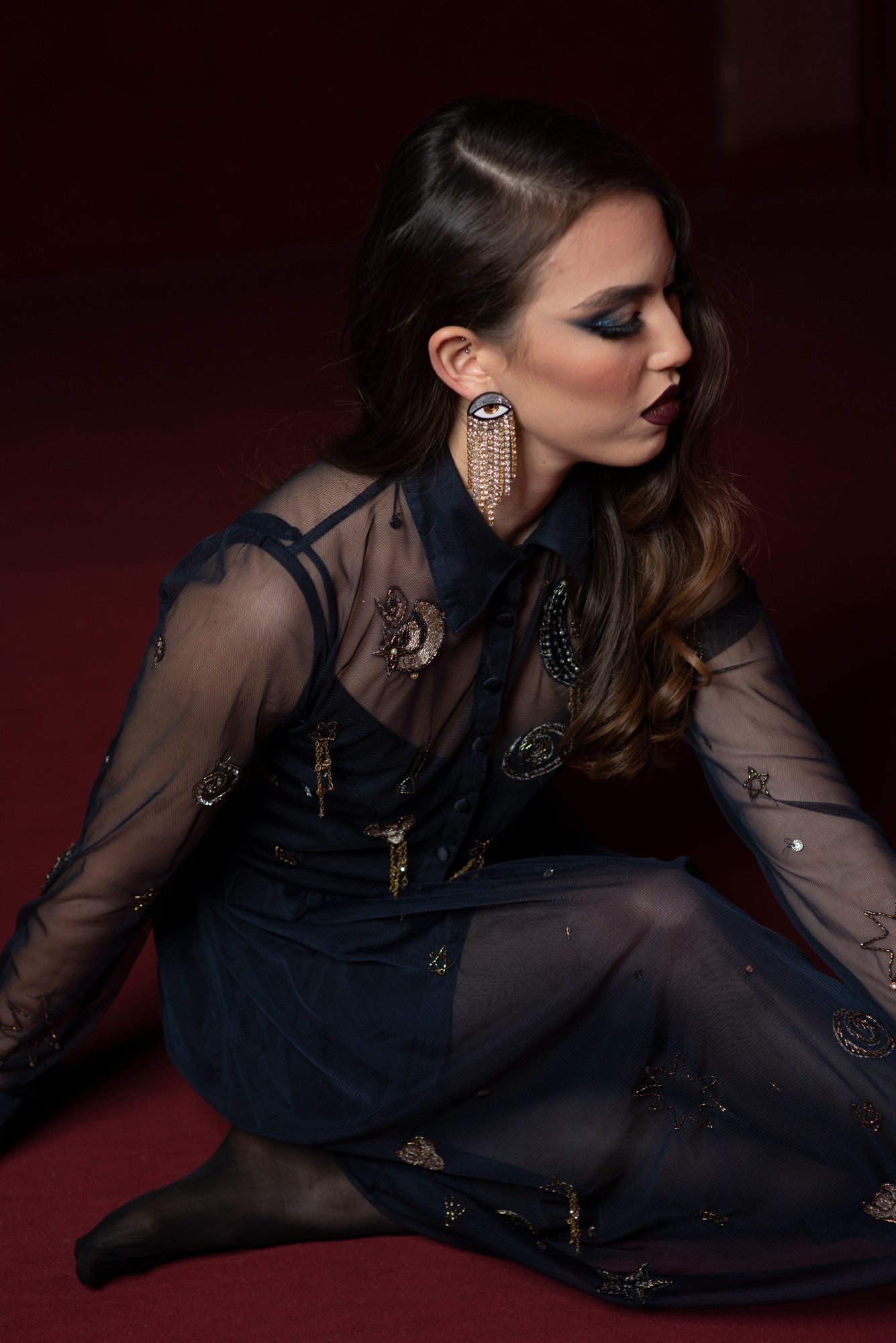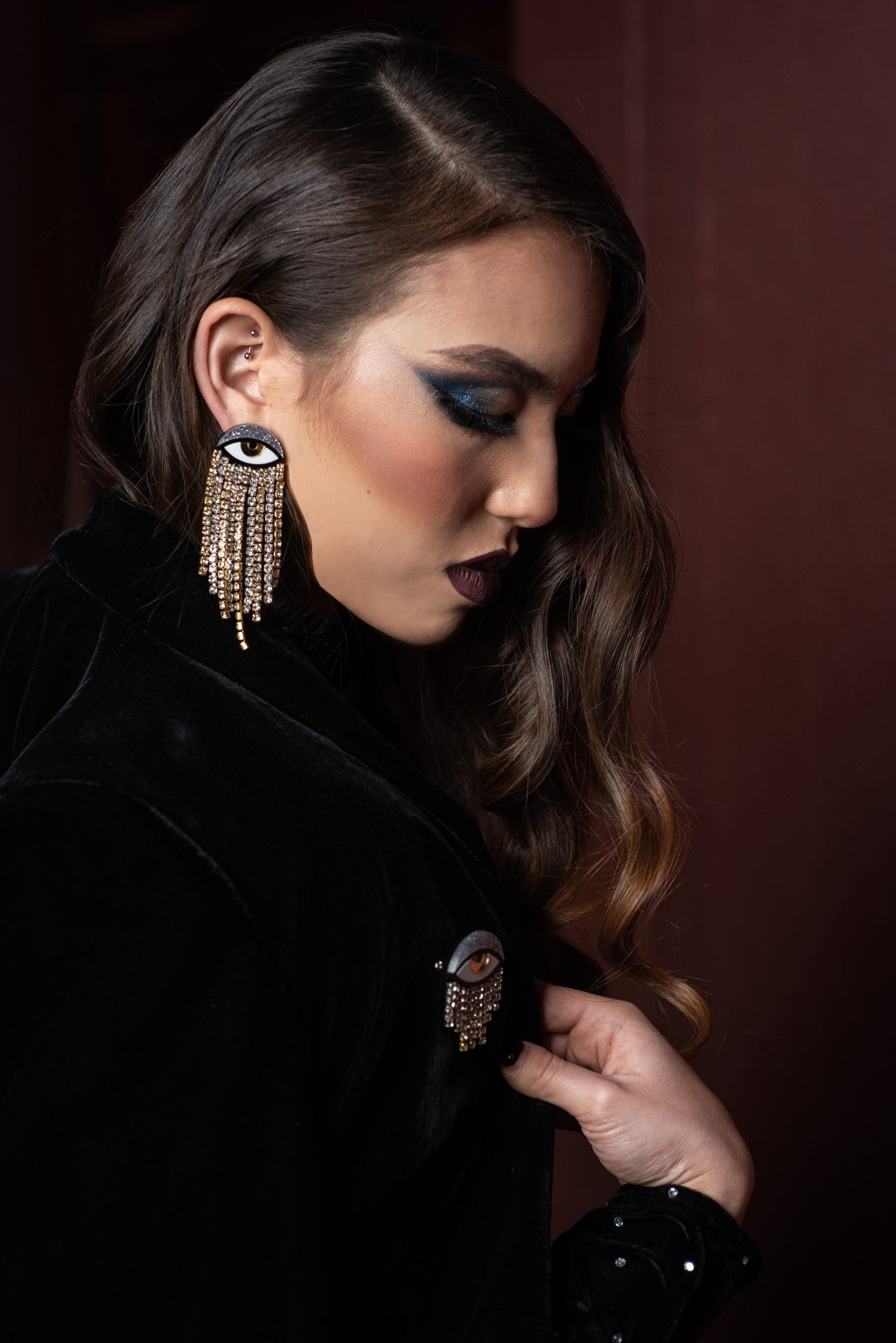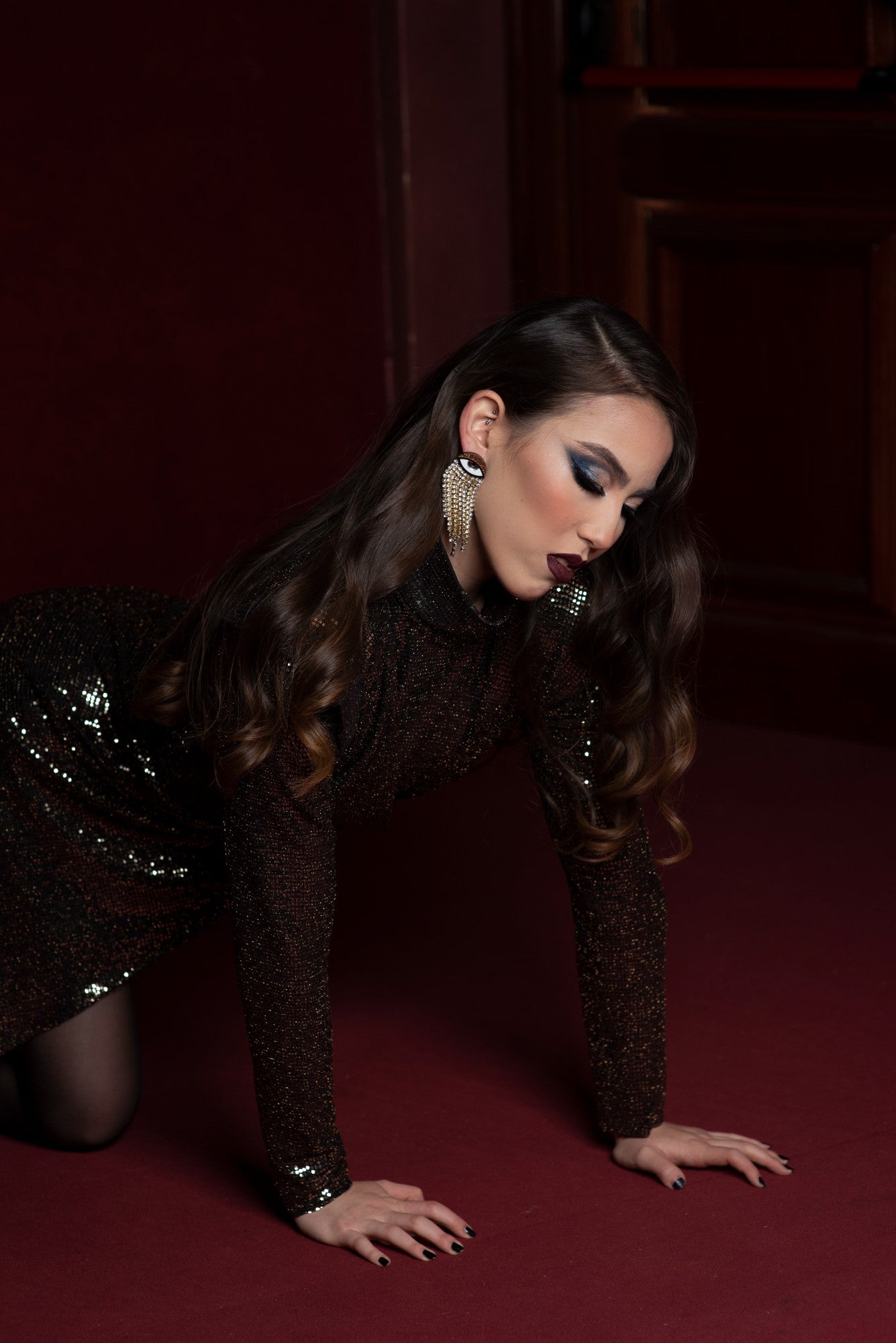 [ ORACLE ] I Statement Earrings
Earring weight: approx. 12 grams
Dimensions: approx. 28 x 90 mm
Materials: Acrylic, Surgical Stainless Steel, Crystals
Note: The Oracle Earrings are a made to order jewellery design! Made to order pieces are created for the customer after the order has been placed. Our made to order items are ready to ship out between 5-12 business days.
This image should be used as a guide only. Colours may vary depending on your computer and device screen - we do our best to accurately present colours and tones.
Little extras
Let's make it special
Want to make things a bit extra special by adding a personalised note? No problem! Just send us a message via our contact form.
Packaging & Shipping
All orders will be beautifully packaged using small sturdy ECO Friendly boxes and securely placed in 100% biodegradable, compostable satchels to ensure maximum protection during shipping.
Get in touch
Any questions about this item? Send us a message via our contact form and we will gladly give further details.
Reviews
Very cool!
I was surprised how easy is to match them with anything….got those for a New Year's Eve event and ended up wearing them even during the day!
Eye-catching statement earrings
I absolutely love the oracle earrings set. I wear them both during the day to jazz up a simple office outfit and in the evening to add a bit of sparkle.