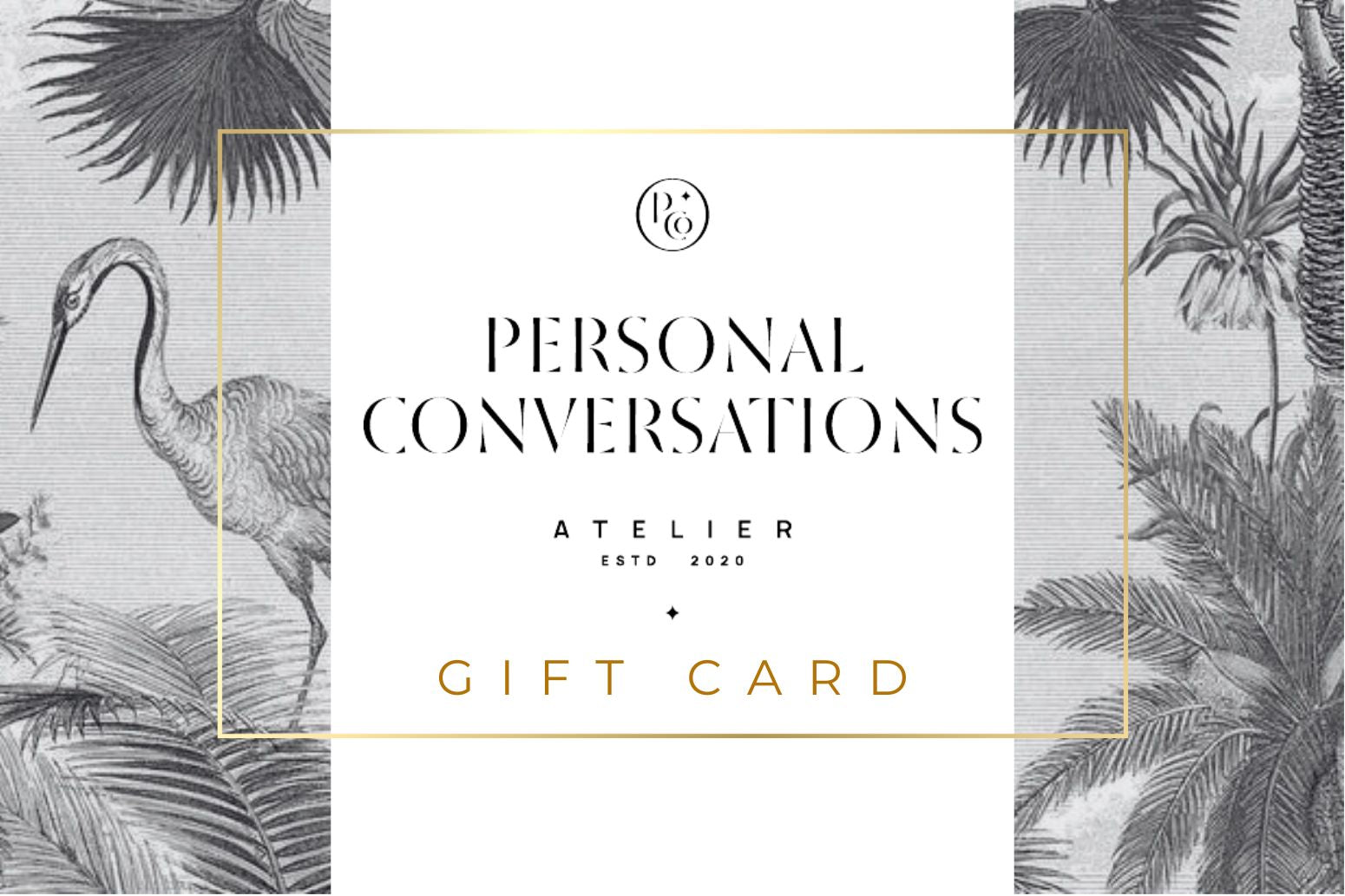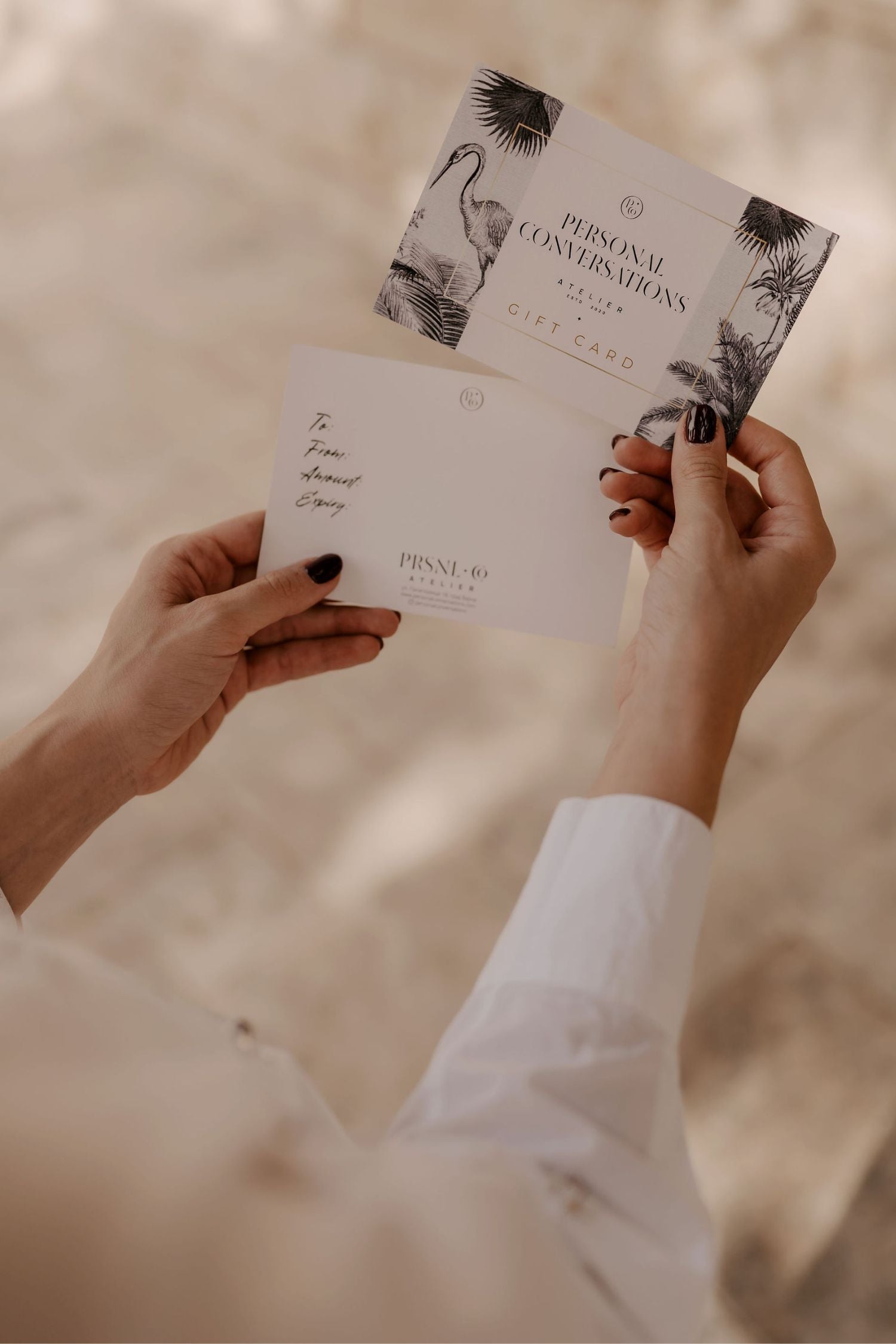 Our digital gift cards are the perfect solution for the woman who knows what she wants. Also comes in handy for those last-minute gift idea dilemmas.
Just order, we'll send it straight to your inbox, and you can forward it along to that special someone. All done.
Little extras
Let's make it special
Want to make things a bit extra special by adding a personalised note? No problem! Just send us a message via our contact form.
Packaging & Shipping
All orders will be beautifully packaged using small sturdy ECO Friendly boxes and securely placed in 100% biodegradable, compostable satchels to ensure maximum protection during shipping.
Get in touch
Any questions about this item? Send us a message via our contact form and we will gladly give further details.